Search
Featured Posts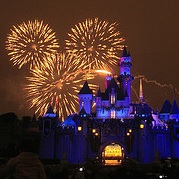 posted by Kimberly Fidler

"Get Away Today Team:

One Word: OUTSTANDING!

Leading up to our first vacation in too long, we had lots of questions.
Your team answered them all - confidently, directly, professionally!
Outstanding!

The hotel near Disneyland, The Red Lion, was Exactly as your brochure described!
Outstanding!

The tickets and vouchers we bought from you were exactly what we expected (rare these days from what other people who deal with your competition told us).
Outstanding!

Have I mentioned OUTSTANDING!!??

You folks are The Best...and we Will be booking with you again for our next adventure!

Thank You!
Fred and Marianne Lescher"



"In June, my sisters and I decided to take 2 days and make a quick trip to Disneyland. We were very worried that it was too late to make reservations. The Get Away Today consultant was very helpful and helped us find a great hotel that fit our needs and budget. The trip was so wonderful. Get Away Today made it possible for 4 sisters to enjoy each other's company while running all over Disneyland and Disney California Adventure, enjoying fine dining, shopping, and taking some time to rest and people watch at Coke Corner. It doesn't get any better than that.
- Sharon M. (and sisters)"

"Dear Get Away Today,

Our family had a wonderful time at Disneyland. Everything was just perfect. Your prices really saved us money. Being able to stay at the Disneyland Hotel made it so much easier and the hotel was so nice. We thoroughly enjoyed everything.

It was great that I could do everything online. Can't say anything more on how you could have done it better! My whole family just loved it and we want to use your services again.

Thank you so much for making it more affordable for us and so easy to do.

Blessings to you all,
The Miyamoto Family"

We think hearing back from our guests is, well, OUTSTANDING! We love to hear all about your vacation experiences. Please send your stories, photos, and feedback to getaway@getawaytoday.com and you could be featured on our blog next.