We love Disneyland history and looking back at memories over the years. This article is no longer being updated, but is a great way to look back and see what was happening at Disneyland when this was originally published.
We recently visited the Disneyland Resort for a limited time celebration and had a blast. There is everything from new entertainment to over 50 new menu items only available for a limited time. We've put together 11 things not to miss during Get Your Ears On: A Mickey and Minnie Celebration.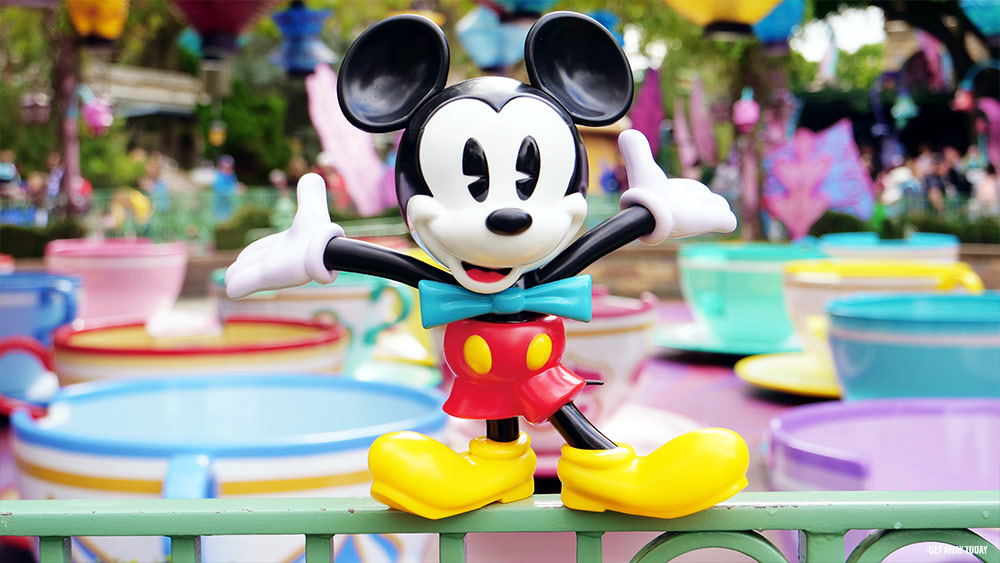 We had so much fun at Get Your Ears On that we couldn't wait to show and tell you all about it. We've put together a video showing you our top 11 things not to miss during Get Your Ears On: A Mickey and Minnie Celebration. We hope you enjoy!
11 Things Not to Miss During Get Your Ears On: A Mickey and Minnie Celebration
And, just so you don't have to go back through the video to take notes of what you can't miss, we've compiled everything featured in the video here:
1. Mickey Mouse Celebration Churro
This chocolate flavored churro is as delicious as it is cute. With cookie butter drizzle and Mickey shaped sprinkles, it doesn't get much better. The first can't miss item on our list can be found at the Small World Promenade churro cart in Disneyland.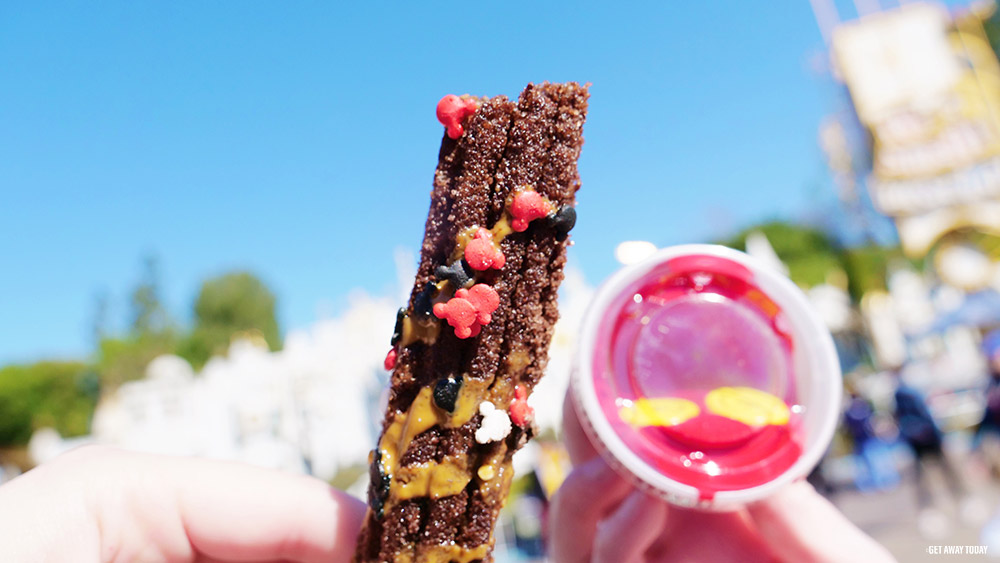 2. Birthday Cake Mickey Beignets
Beignets are a must for any Disneyland vacation, but we especially love these chocolate coated ones only available during the celebration. These adorable and yummy beignets can only be found at Cafe Orleans inside New Orleans Square.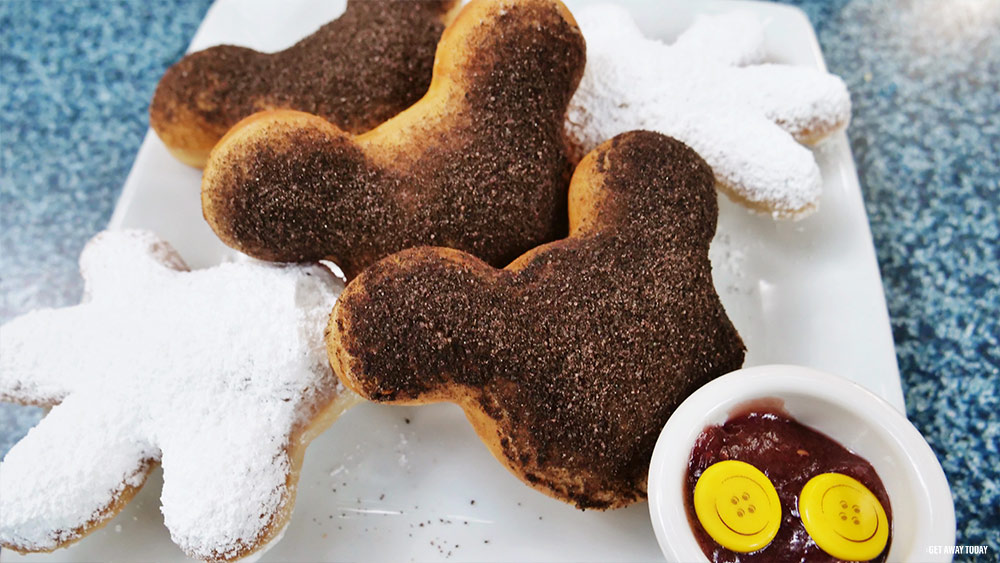 3. Mickey's Soundsational Parade
This classic parade is back with a bang. A new Mickey and Minnie float kicks off the parade right with other updates. We don't know how long this version of the parade will stick around, so it definitely makes our list of can't miss items during Get Your Ears On.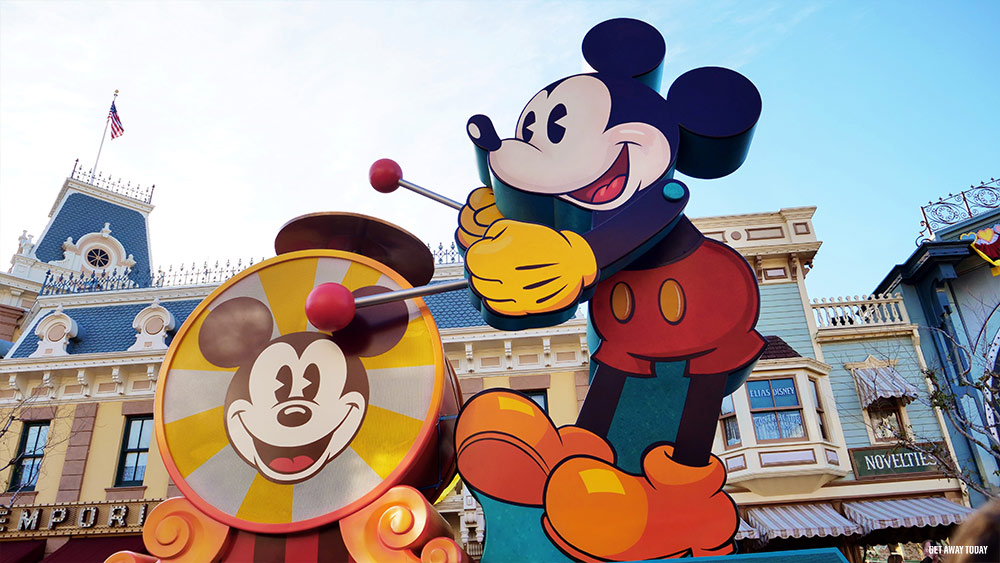 4. Mickey Chocolate Chip Cookie Cupcake
This over-the-top cupcake can be found throughout Mickey's ToonTown at Daisy's Diner, Pluto's Dog House and Clarabelle's. You can find both Mickey and Minnie versions here, so pick your favorite and enjoy!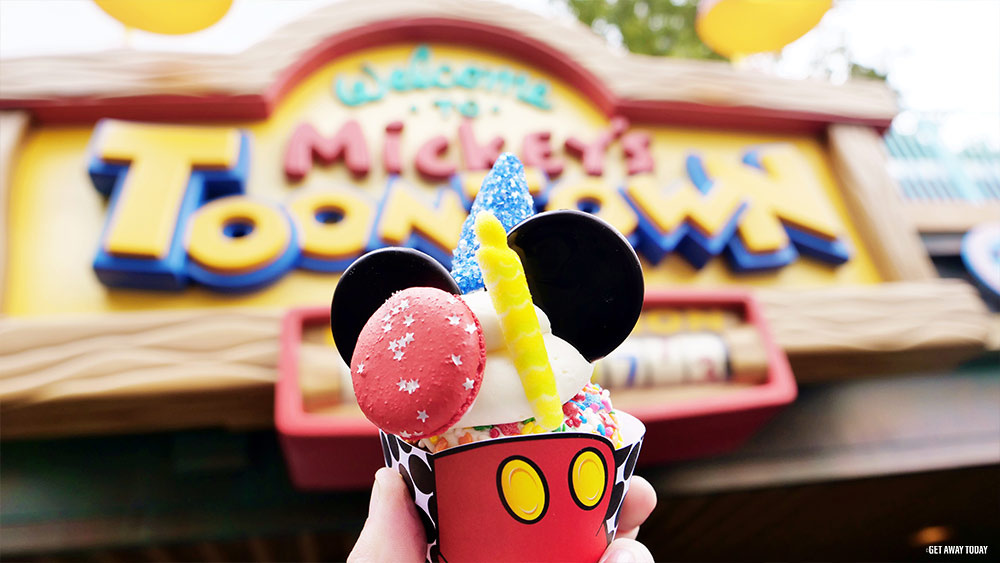 5. Birthday Hat Macaron
The flashiest treat from the celebration can be found in Cars Land at the Cozy Cone Motel. Not only is this one of the largest macarons you'll ever see, it is one of the snazziest. It looks like a party hat with real tinsel coming out the top. Bonus points, because this sweet treat is big enough to share.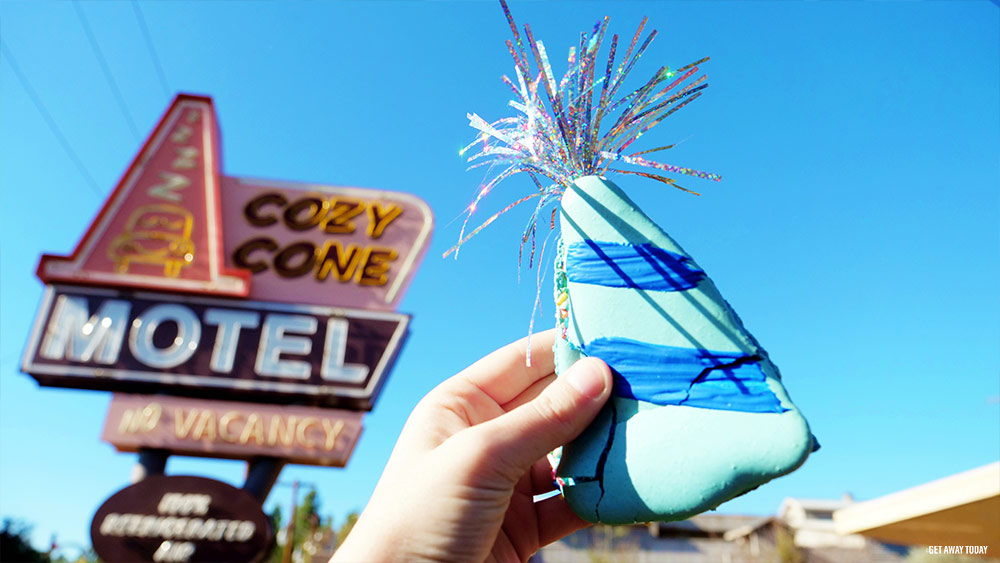 6. "Share Your Ears" Cheeseburger
Speaking of sharing, we love this unique cheeseburger trio from Smoke Jumper's Grill. The base is a standard sized cheeseburger and it comes with two sliders on top to make it a Mickey shape. It is perfect for a mom with toddlers. You can dress your burger to your liking at this quick-service restaurant.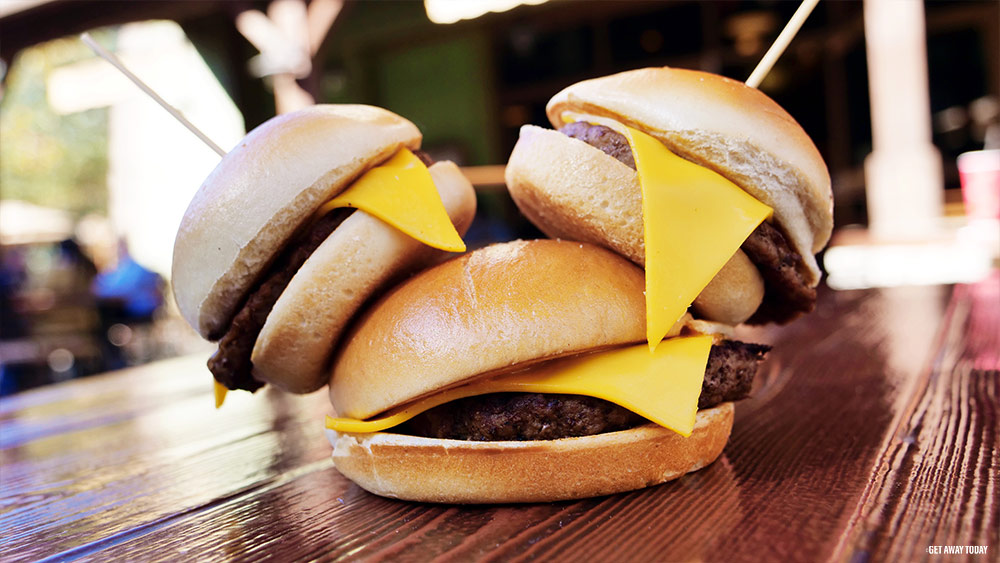 7. Caramel Corn Churro
Surprise - it's more treats, and specifically, more churros that made our list. This is one of our favorite limited time churros of all time and it can be found at Willie's Churros in Disney California Adventure Park. The caramel corn is like the best homemade caramel corn you've ever had.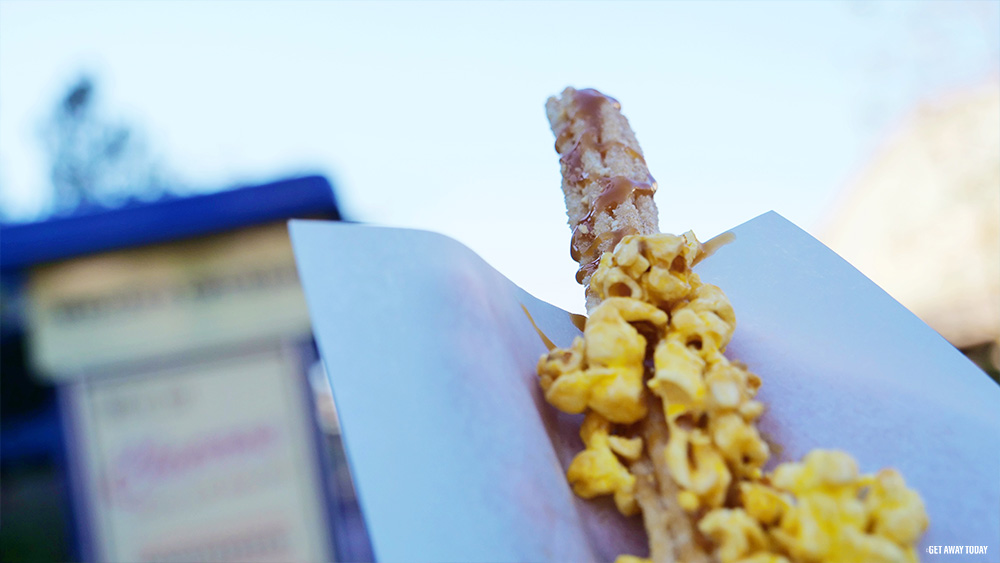 8. Mickey Cake Pop
If you need a quick, small treat, a cake pop is for you. We especially loved these cute Mickey Cake Pops from Pooh Corner. They can also be found throughout the resort.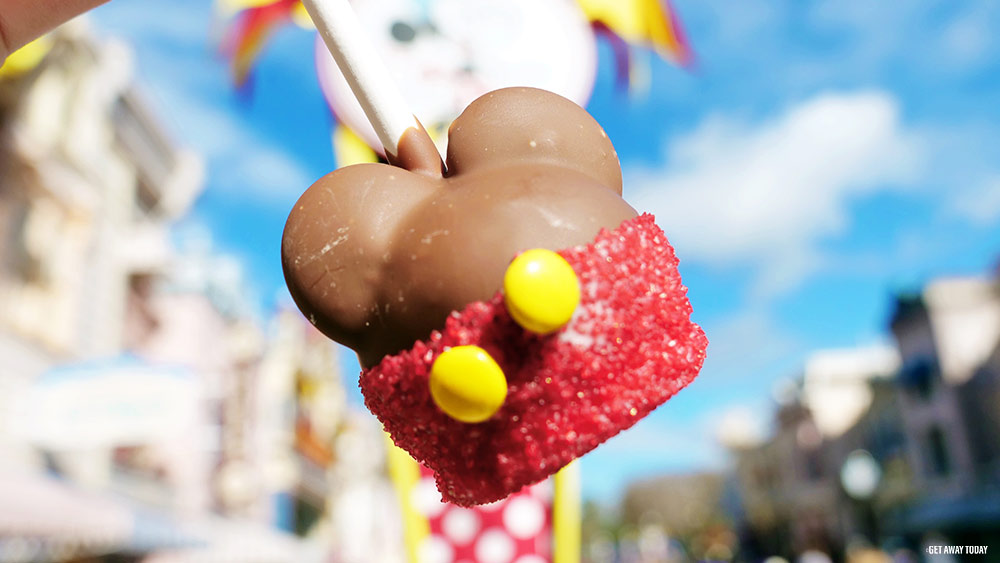 9. Mickey's Mix Magic
We can't talk about Get Your Ears On: A Mickey and Minnie Celebration without talking about Mickey's Mix Magic. This nighttime spectacular/dance party is a can't miss event. You can find it on Main Street, U.S.A., in front of "it's a small world" and other areas throughout Disneyland. And, on the weekends, there are fireworks added to the party.
10. Hand-dipped Minnie Ice Cream Bar
You can find these darling and elevated Mickey and Minnie from Clarabelle's Hand Scooped Ice Cream inside Disney California Adventure Park. If gourmet ice cream and chocolate is your jam, you need one of these.
11. Birthday Sundae
Out of all of the treats we tried at Get Your Ears On, this one got the most attention. You can find the Birthday Sundae at the Gibson Girl Ice Cream Parlor on Main Street U.S.A.. It comes with tons of ice cream and all of the toppings in a kitchen sink. It is an extreme indulgence and it is as cute as they come.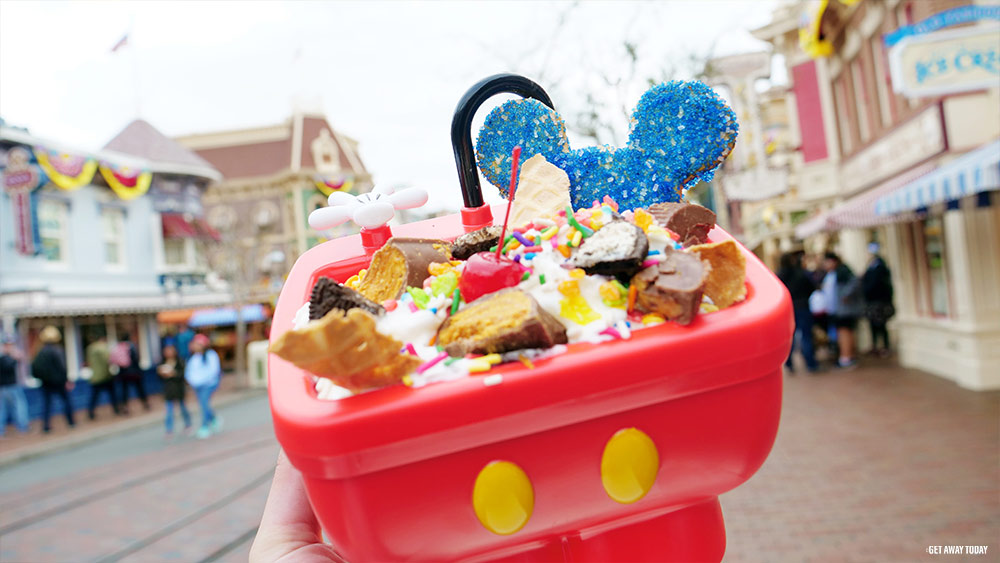 There you have it - all 11 things not to miss during Get Your Ears On: A Mickey and Minnie Celebration. We were blown away by how much we loved this celebration.
There is currently no end date announced for Get Your Ears On: A Mickey and Minnie Celebration, so you'll want to book your vacation ASAP. We anticipate that it will stay at least through May 23, 2019, which also happens to be during our spring ticket savings. Just travel between now and May 23, 2019 (excluding April 14 -22, 2019) and you'll save up to $111 per ticket. That includes most dates of the Food and Wine Festival, which will be held March 1 - April 23, 2019. You won't want to miss it!
You can book your Disneyland vacation online, or call any of our agents at 855-GET-AWAY. We can't wait to help you Get Your Ears On!