The official countdown to the Disneyland Diamond Celebration is on and the announcements keep getting more and more exciting! The celebration officially will kick off in less than a month on May 22, 2015 with a 24 hour party. If that's not exciting enough, here are the latest can't miss updates and a sneak peak into what you can expect during Disneyland's biggest celebration yet:

Disneyland Forever: This is the fireworks show you'll want to see again and again. It's completely immersive and will be a different experience depending on where you view it - choose from Main Street U.S.A., Sleeping Beauty Castle, the Matterhorn, "it's a small world," or Rivers of America. Or, stay five nights and see Disneyland Forever from all perspectives!

Disney Paint the Night Parade: Being touted as the NEW Electric Light Parade, this incredible new parade features more than 1.5 million LED lights, lively music, energetic performers and your favorite characters from Frozen, Cars, Monsters Inc. and many more. Watch a special sneak peak here:



World of Color - Celebrate! The Wonderful World of Walt Disney: This is an all-new show hosted by Patrick Neil Harris and Mickey Mouse that tells the story of Walt's dream of Disneyland coming true. Like its predecessor, this all new World of Color promises to be an instant hit with park guests.

Diamond Mad T Party: Fans of the Mad T Party have even more reasons to celebrate with the return of this nighttime event. It's back and will shine even brighter than before with a new version called the Diamond Mad T Party.

Disneyland Diamond Days Sweepstakes: Lucky guests will have the opportunity to win daily and weekly prizes throughout the entire celebration. Maybe you'll win a VIP guide for the afternoon, perhaps a real diamond to commemorate the event, or even win an overnight stay in the Disneyland Dream Suite! Will YOU be one of the lucky winners?

Fancy Characters: Mickey, Minnie and friends are putting on their party clothes and getting a whole new wardrobe for the Diamond Celebration. It'll make for some fun photo ops!

Diamond-ized Sleeping Beauty Castle: The stunning centerpiece of Disneyland Park just got even more dazzling. We loved this video showing the transformation of Sleeping Beauty Castle:



Glistening Carthay Circle Theatre: Not to be out shined, the Carthay Circle Theatre will have its own dazzling makeover for the celebration.

Tomorrowland Preview: For a limited time you can watch an extended sneak peek of the Tomorrowland movie inside the actual Tomorrowland Theatre - how awesome is that?

The Hatbox Ghost Reappears: Fans of the Haunted Mansion will be thrilled (or chilled) to learn that the (in)famous Hatbox Ghost who was part of the attraction when it opened will be reappearing. Even he couldn't stay away from the 60th celebration!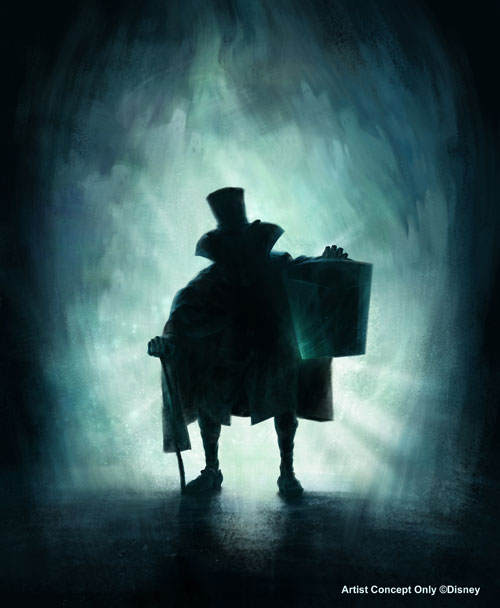 Peter Pan's Flight: Tinkerbell has been working overtime to get Peter Pan's Flight ready to shine during the Diamond Celebration. A new nursery scene and updated special effects will add to this classic favorite attraction.

The Matterhorn: In more thrilling and chilling Disneyland news, the Matterhorn will debut some new special effects. We don't know much, but it involves a certain Abominable Snowman...

For the First Time In Forever: A Frozen Sing-a-long: Frozen fans will rejoice knowing that although many of the Frozen Fun elements at Disney California Adventure Park will melt away before the Diamond Celebration, the popular sing-a-long will stay frozen for the time being. Hooray!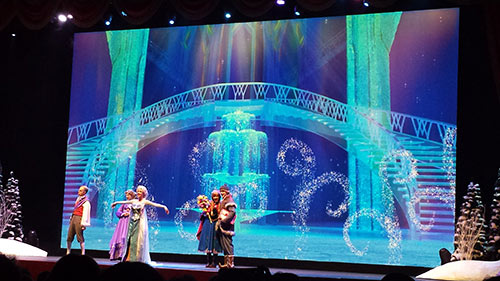 Anna and Elsa's Royal Welcome: Likewise, the royal sisters are going to stick around for a while over in the Animation Building. We're so glad that we don't have to let them go yet!

Frozen at the Royal Theatre: Elsa and Anna can also be seen daily in their own show at the Royal Theatre in Fantasyland. You'll love this fast-paced, fun-filled version of Frozen.

There's SO much fun and magic to be had! In addition to everything listed above, special 60th merchandise and food items will be available to add to the celebration. It truly can't be missed! Book your Disneyland Diamond Celebration vacation now and lock-in your low price for just $125 down! Take advantage of our discount Disneyland tickets and extra night free hotel offers for the most savings. Our Disneyland packages can be booked online or by calling our Disney experts at 855-GET-AWAY.