The Disney Parks aren't the only ones undergoing a few changes. In fact, the Disney Cruise Line has already had some big changes this year – with even bigger ones up ahead. Check out all the 2017 Disney Cruise Line updates here.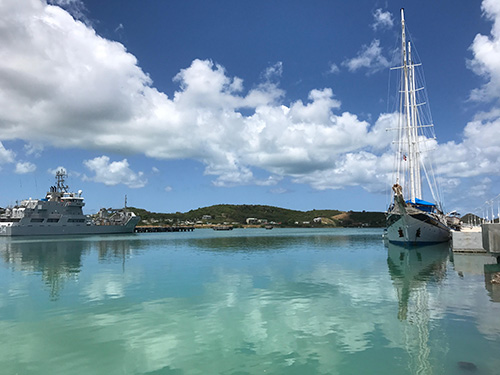 If there's anything we love as much as Disneyland, it's a Disney Cruise. There's just something magical about being able to experience Disney magic no matter where you go. The cruise line has been consistently rated a top choice for families, with amazing kids' clubs, delicious food and dazzling entertainment. To make sure they're always offering the best for their guests, Disney Cruise Line is continuously bringing new things to their ships. It can be hard to keep up with all of those changes, so we've compiled all the 2017 Disney Cruise Line updates for you below:
There's a whole new world of experiences available.
So many new experiences have been added or are coming to the Disney Cruise ships in 2017. Let's look at each ship to see what's new:
Disney Wonder: One of the first cruise ships to be added to Disney Cruise Line, the Wonder finished a major renovation in November of 2016. The renovation not only updated several features, but also added a Princess and the Frog themed restaurant as well as a Marvel-themed kids play area. Most recently, the ship was the first to sail through the newly finished Panama Canal in May. That may not seem like a big experience, but we'll explain why it's important a little later.
Disney Fantasy: We can't talk about all the 2017 Disney Cruise Line updates without mentioning what's already been updated on the Disney Fantasy. One of the larger ships of the fleet, the Disney Fantasy typically sails throughout the Caribbean. Now your kids can enjoy new adventures at the Disney's Oceaneer Club. The kids' club was already a favorite, but has enhanced their spaces to offer a Star Wars: Command Post that features the opportunity to help with missions against the First Order and learn how to channel the Force. Doctor Strange will also appear within the new kids' space to teach the ways of the mystic arts. These updates make this ship the perfect choice for families with little Jedis and superheroes.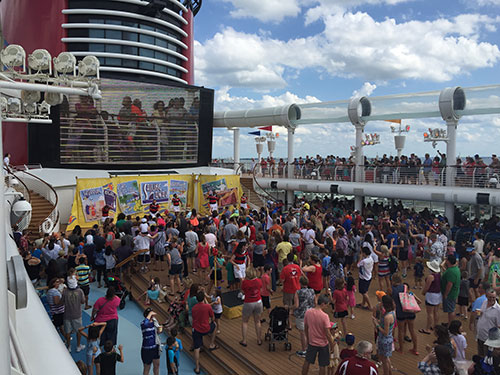 Disney Magic: The first cruise ship to start the Disney Cruise Line, the Disney Magic is still a top choice among cruise guests. The ship sails all throughout the world, with its Europe itineraries becoming more and more popular for families. This summer and next, the cruise will be offering one-of-a-kind port excursions in Europe. The options include a guided tour through Tivoli Garden in Copenhagen, Denmark. Does that name sound familiar? It should, because it's the age-old amusement park that was the inspiration for Disneyland! You can also meet the designer of a Princess Leia necklace in Helsinki, Finland or glimpse the life of 18th century royalty in St. Petersburg, Russia. You'll feel like you're royalty yourself with these VIP port adventure options!
Disney Dream: If you love Disney's world-class entertainment, you'll think this is one of the best 2017 Disney Cruise Line updates. The Disney Dream will begin featuring a live re-telling of Beauty and the Beast this November. If you've seen any of the other Broadway-like productions on the Disney Cruise ships, you'll know we are in for a treat. The new musical will feature a different concept of the timeless story, with the stage representing one of Maurice's music boxes. The story itself will take place within the music box, with high-definition projections and dynamic scenery completing the Disney Magic. With how amazing Disney Cruise Line is at putting together dazzling live productions, we won't judge you if you book the Disney Dream just to see this musical masterpiece. Just remember that it won't begin until November, so maybe consider a 2018 spring or summer sailing.
Everyone is thinking they wan'na be like you, Disney Cruise Line.
This is probably one of the most important 2017 Disney Cruise Line updates, especially for frequent cruisers. Why does everyone wan'na be like DCL? Because they were the only one to receive 100% sanitation score on every ship in their fleet. The Vessel Sanitation Program conducts annual inspections of all cruise ships that enter/leave a U.S. port, based on a 44-item checklist from the United State Public Health.
The Disney Cruise Line was the only cruise line to score a perfect 100% on every ship of their fleet, which is amazing. While other cruise lines do have more ships in their fleets, many have still not obtained a 100% sanitation score on four of their ships. The numbers will grow as the year, and inspections, go on, but it's highly unlikely that any other cruise line will be able to score a perfect score on every single one of their ships.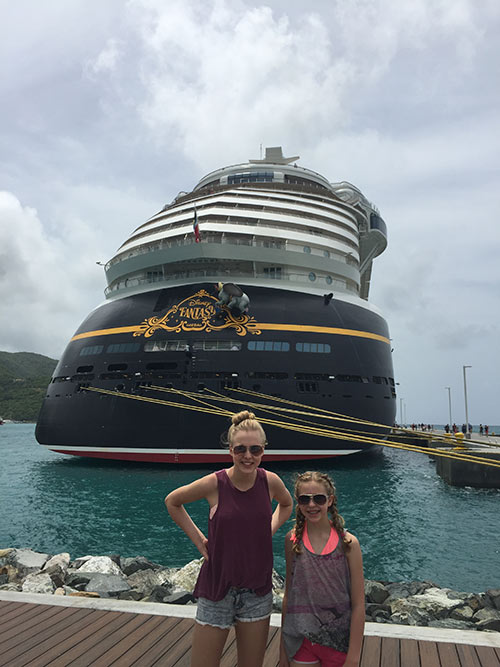 If you've often dreamed of a far-off place with beautiful beaches look no further than Castaway Cay.
There's something magical about a private island with white-sand beaches, turquoise waters and an abundant amount of activities for the whole family. That may seem like a far-off dream, but you can make it a reality when you sail to Disney's Castaway Cay. The cruise line's private island is a frequented stop for many of the Caribbean and Bahamas itineraries offered by Disney.
We're not the only ones who consider the Castaway Cay top notch, either. The Annual Cruise Critic Cruiser's Choice Destination Awards just awarded Disney Castaway Cay as the Top Cruise Line Private Island for 2017. This is the second year that Disney has been given this award and we think it's one of the top 2017 Disney Cruise Line updates.
For the first time in forever, all Castaway Club members will be able to book itineraries early.
For those who are new to Disney Cruise Line, the Castaway Club is for all guests who have sailed at least once before with Disney. Once you've sailed once, you're considered a Silver member. After five sailings, you're a Gold member. You can even become a Platinum member once you've sailed 10 times with Disney. Each tier comes with its own set of benefits, such as special discounts and welcome gifts.
One of the most popular benefits allows both Gold and Platinum members the opportunity to book itineraries a day or two before the general public. If you're a Silver member, what we're about to share may be one of your favorite 2017 Disney Cruise Line updates. The Castaway Club benefits were updated in May to now allow all levels, including Silver, to book early. Silver members will be able to book one day earlier than the general public while Gold members can book two days early and Platinum members can book three days early. This is a fantastic opportunity for Disney Cruise lovers as sailings can sell out in two days or less!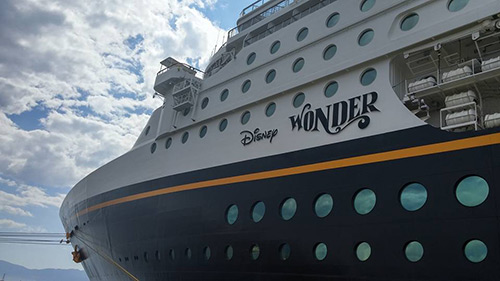 Be prepared for cancellation policy changes.
While this may not be one of the most exciting 2017 Disney Cruise Line updates, it's important to mention. Starting August 15, 2017, the Disney Cruise Line Cancellation Policy is changing. Cancellation fees for 5-night and longer sailings will begin at 89 days versus the old policy of 74 days. Any holiday sailings will begin accruing cancellation fees at 104 days versus the old policy of 89 days. Don't panic, though. We would never want you to cancel such a great cruise, but understand that things do come up. You can still cancel without any fees up to 89 or 104 days before your sailing, depending on the length and type of sailing. Disney Cruise Line does also insurance that offers protection for canceling after final payment for certain reasons. For more information on Disney's Cancellation Policy, give our cruise experts a call at 877-510-2929.
Looking for more magic? You'll find three new ships just around the river bend.
It's easy to see why Disney Cruise Line is such a popular choice among cruisers. Which is why one of our favorite 2017 Disney Cruise Line updates was learning about Disney's plans for new ships. To help with demand, Disney announced they would be adding two new cruise ships to their fleet, one in 2021 and the other in 2023. At the 2017 D23 Expo, Disney shared a change of plans. Instead of two ships, they will be adding THREE brand-new ships to the Disney Cruise Line fleet. Each of these ships will be 135,000 gross tons and host around 1,250 staterooms. While they are similar in build, Disney hinted that each will have their own unique experiences unlike anything we've seen on a Disney cruise ship before.
Photo courtesy of the Disney Parks Blog
What's this? What's this? Could there be more?
While all the official 2017 Disney Cruise Line updates have been shared, we wouldn't be surprised if more are revealed throughout the end of the year. Why? Two reasons.
The first reason is that the Panama Canal is now wider and can support larger vessels. Now think about the few West Coast sailings offered – these could be considered the most popular itineraries as they sell out the fastest and are always requested. With easier access, we wouldn't be surprised to see more West Coast sailings in the upcoming years, either by the Disney Wonder or one of the new ships.
The second reason is because Disney has still been very quiet about the new ship details. While they are a few years away, we're hoping to hear a little bit more about the one-of-a-kind experiences that will be offered on these ships. We'd love to hear the names of the new ships as well. Will they follow suit of the current ships? Could a Disney Wish or Disney Imagination be possible names? We'll let you know as soon as Disney shares!
There you have it – all the 2017 Disney Cruise Line updates. What are you most excited for? Do you have a Disney Cruise on the books to experience any of the updates?
If you don't have a Disney Cruise planned, give our cruise experts a call at 877-510-2929. You can book itineraries all the way through 2018 with only a deposit required upon booking and final payment not due until 89-104 days before you sail. Disney Cruises can't be compared and are a vacation your family will remember forever. Our cruise agents can't wait to help you plan your most magical cruise yet!
Call 877-510-2929 to book your Disney Cruise!
Check out these other great articles: