One of the best things about Disneyland is the food. But, you don't have to travel to Disneyland to get a taste of these five Disneyland foods. Here are five Disneyland foods you can have at home right now and where to get them. Because, well, you can't always be at Disneyland.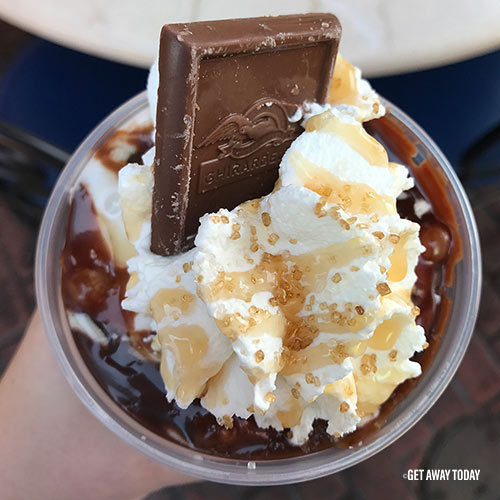 Disneyland is a special place that invokes many happy memories for people from all walks of life. Whether it's remembering riding your favorite attractions with your loved ones, or eating your favorite treats, it's fun to bring some of the feeling of Disneyland home. And you can do that right now with these five Disneyland foods! We'll tell you the exact brands and where you can get them in your neck of the woods. We promise if you close your eyes, you'll think you're at the Happiest Place on Earth!
Here are five Disneyland foods you can have at home right now:
La Brea Bakery – Strolling through Downtown Disney is always a joy. There are just so many sights and smells to be experienced there! La Brea Bakery is hard to miss; both because of the delicious smells wafting from it and that it's located just before you enter the esplanade. You'll find all kinds of food options here, ranging from sweet muffins to hearty sandwiches and soups.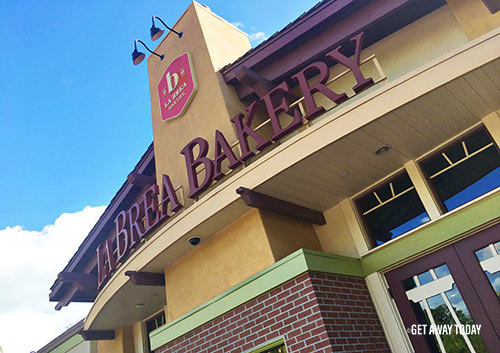 If you've been craving the La Brea Bakery, you're in luck since this is one of the yummy Disneyland foods you can have at home right now. Utah shoppers can find La Brea Bakery products at Smith's and Harmon's stores. Arizona shoppers will want to look at either Basha's or Fry's. Or, if you're along the coast, Ralph's locations almost always carry La Brea Bakery foods. Grab a loaf of their crusty artisan bread and check out anyof their tasty recipes online. You can make authentic La Brea Bakery French toast, crustinis and sandwiches just like you'll find at Downtown Disney.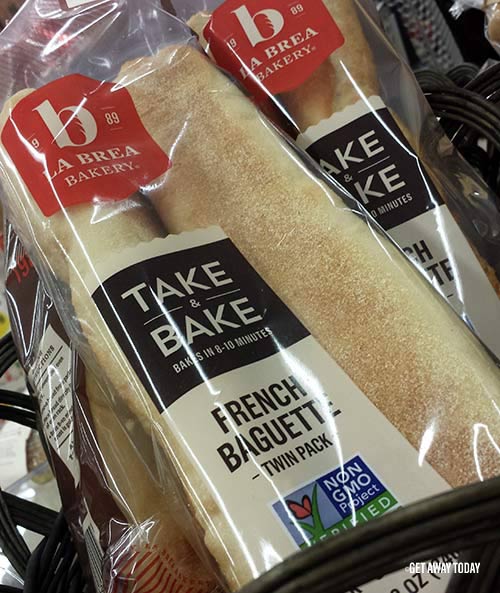 Adventureland Mango Slices – One great thing about Disneyland foods is that there are so many healthy options. It seems like you can find fruit carts on almost every corner. My personal favorite is Tropical Imports, located right outside the Jungle Cruise. It feels like you're really picking your fruit from the middle of a bazaar in an exotic land!
One of the top fruit cart picks is the mango slices. What makes these so much more than a regular mango is the tasty pop from Disney's secret ingredients, Tajin seasoning and fresh lime. This may just be one of the healthiest and easiest Disneyland foods you can have at home right now. All you need is a mango, lime and Tajin seasoning. If your local grocery store doesn't have the Tajin seasoning, you can find it here. If you close your eyes while you're eating it, you'll almost be able to smell the chlorine wafting from the Jungle Cruise and hear the bongo drums from Adventureland!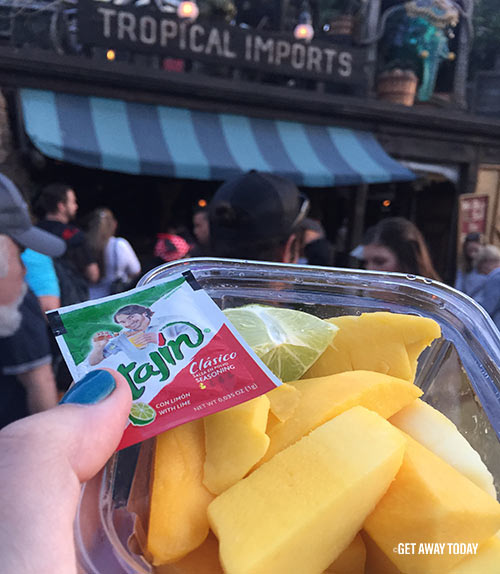 Popcorn – It's nearly impossible to go on a Disneyland trip without snacking on this delicious buttery treat at least once. The good news is you don't have to wait until your next visit to the park to taste it again! In fact, this is one of the easiest Disneyland foods you can have at home right now. Why? Because the secret to the popcorn Disney serves is that it's Pop Secret!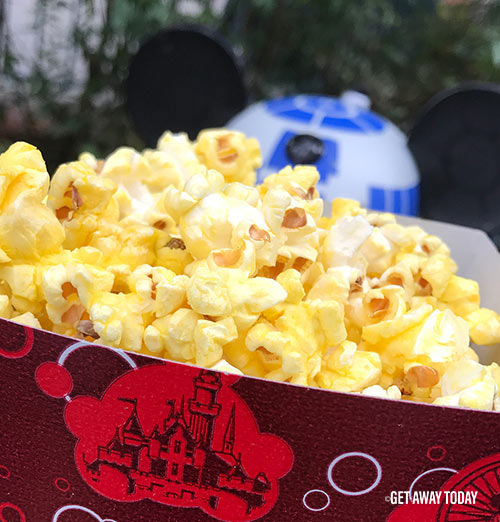 Now, you have two options to recreate this park favorite. The first is option is to pop up a bag of Pop Secret popcorn in your microwave. Easy peasy... although not quite as authentic.
The second option is to make it exactly like the parks. You'll need three things to do just that: Pop Secret popcorn kernels, Premium Pop-N-Lite Popping Oil and Diamond Crystal Popcorn & Nut Salt. In case you don't have those items on hand, you can click below to buy them online:
Ghirardelli Sundae – There's nothing quite like a sundae from the Ghirardelli shop in Disney California Adventure Park. The ice cream is a perfect way to cool down on a warm day and the rich Ghirardelli toppings make it a decadent treat. It also helps that everyone gets welcomed with a free chocolate square when they walk in the door!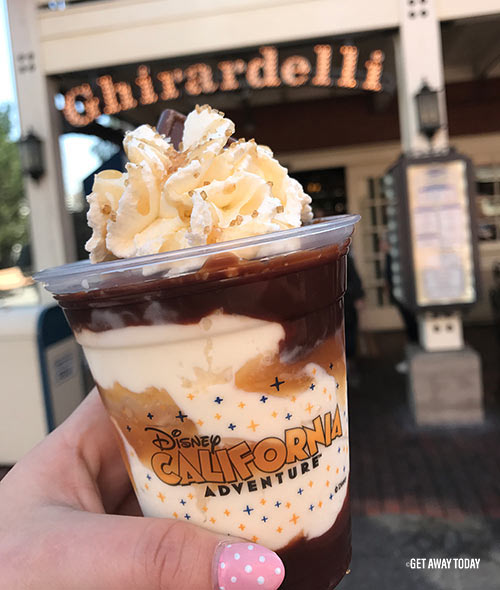 Once you're home, you don't have to worry when a Ghirardelli sundae craving hits. Disney uses Dreyer's ice cream in their parks, making these one of the sweetest Disneyland foods you can have at home right now. You can find the ice cream and Ghirardelli chocolates in your local store. You can also order a variety of Ghirardelli chocolate squares and ice cream toppings here.
Pro Tip: If you're having trouble finding Dreyer's ice cream, look for Edy's. The two are actually the same brand, but the Dreyer's name is used in the West while the Edy's name is used in the East.
Dole Whip – This cool pineapple treat has become one of the most iconic Disneyland foods. Some would even argue that it's just not possible to have the complete Disneyland experience without having tasted a Dole Whip. Since it's so iconic, it may just be one of the greatest Disneyland foods you can have at home right now.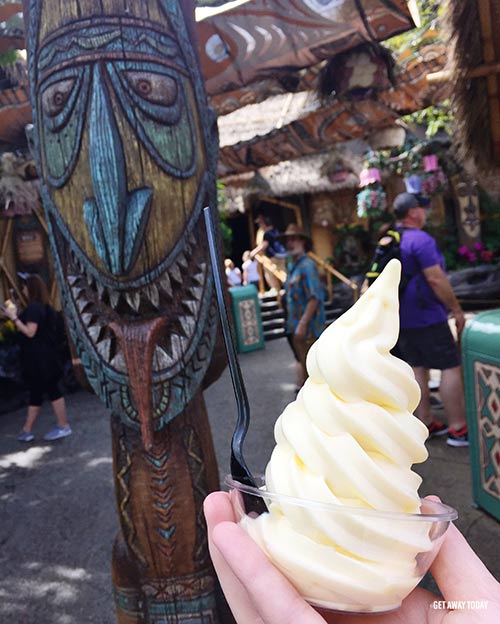 If you're in Utah, you can find authentic Dole Whips at any Farr's Fresh. If you prefer to make the sweet treat yourself, here's everything you'll need:
These Disneyland foods you can have at home are a great way to bring Disney magic into your home right now. We suggest planning a Disney movie night around your snacks or using them to announce your next Disneyland vacation. After all, everything tastes more magical when you're in Disneyland! You can book our Disneyland packages online or by giving our travel agents a call at 855-GET-AWAY.

Check out these other great articles: