What does Disneyland do on your birthday! Well, if you ever find yourself at Disneyland on your birthday, and we certainly hope you do, you want to celebrate the right way! To make sure it's the best birthday at Disneyland yet, we've put together 5 things you must do on your birthday at Disneyland.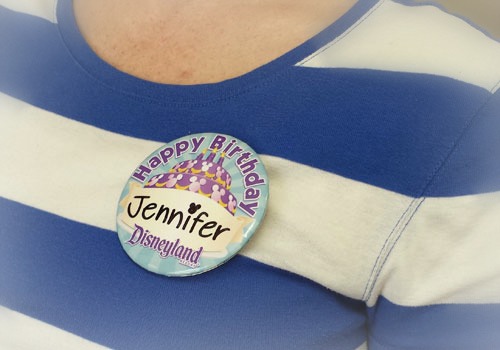 To celebrate your birthday at Disneyland in style, there are 5 things you must do on your birthday at Disneyland. Of course, you'll be able to squeeze in so much more, but these suggestions will take celebrating your birthday at Disneyland to the next level. Some of our tips explain what's for free on your birthday, and what is an additional cost in Disneyland on your birthday.

What Does Disneyland Do On Your Birthday?
1. Get a free birthday pin! You can pick one up at City Hall on Main Street in Disneyland, Guest Relations in Disney California Adventure Park, or from any ticket taker, cashier or table service restaurant. A birthday pin can occasionally get you extra perks, but it will without fail get you an abundance of birthday well wishes from Cast Members and other guests.
2. Ride The Many Adventures of Winnie The Pooh. The line is normally not too long, and the last scene of the attraction is adorable birthday scene celebrating Pooh's birthday. You'll feel like they're celebrating your birthday too, because let's face it, they are.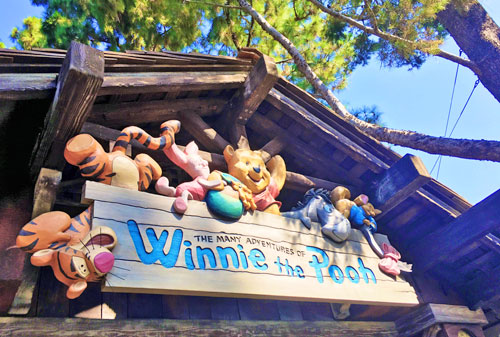 3. Along the lines of festive attractions, ride the Tea Cups in Fantasyland. One of the most iconic scenes in Alice in Wonderland is the birthday scene. Or rather, the unbirthday scene. We promise it will get you in the birthday celebrating mood as you listen to "A Very Merry Unbirthday."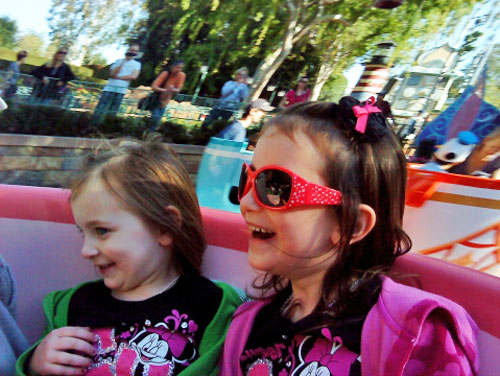 4. Book a character dining breakfast. You'll always feel like a VIP at a character breakfast, but you'll especially feel like one on your birthday. Be sure to let them know you're celebrating a birthday at Disneyland when you make your reservation and they'll bring out a birthday cupcake to celebrate!
5. Make reservations for a special dinner, or even a World of Color dining package. Some of our top recommendations for special occasions at the Disneyland Resort include the Blue Bayou at Disneyland, Carthay Circle at Disney California Adventure (which also comes with a World of Color option), or Rain Forest Cafe in Downtown Disney. One of the best things about Rain Forest Cafe is that you can eat for free on your birthday just for signing up for their e-club beforehand. And speaking of that, you may want to check out some of the birthday options before you travel for other birthday freebies. You can get a full list of area restaurants that offer birthday freebies on our article: Ways to Celebrate at the Disneyland Resort.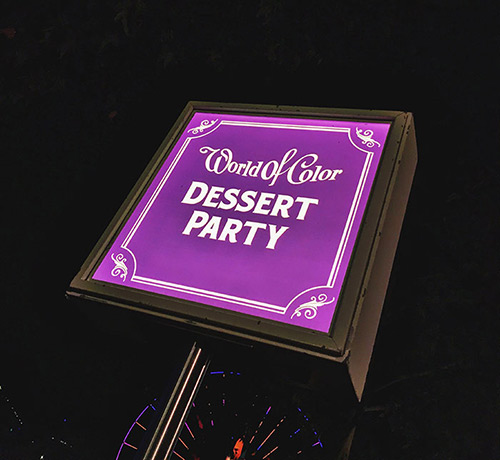 Of course to make the most out of any day at Disneyland, you'll want to take advantage of the FastPass system, and use the rider switch and/or single rider options when possible. To make the day really special for the birthday boy or girl, let him or her pick all of their favorite attractions and shows and go along for the ride, both literally and figuratively. Also, watch for special birthday themed merchandise for a special souvenir. No matter your age, you'll love celebrating your birthday at Disneyland!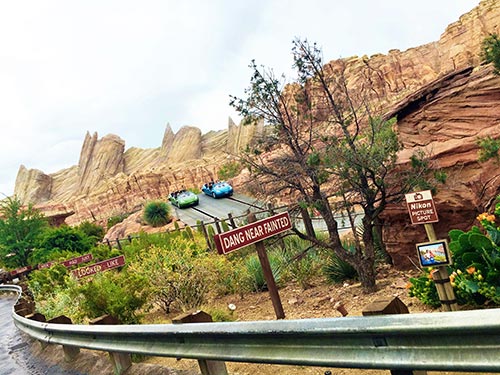 If you haven't celebrated a birthday at Disneyland yet, make plans now to spend your (or anyone in your family's) special day at the Happiest Place on Earth. Not only is it sure to be a birthday that the birthday boy or girl is sure to remember forever, it's also a gift the whole family will enjoy! Choose from any of our Disneyland packages online, or call our Disney experts at 855-GET-AWAY for personalized assistance.

Check out these other great articles: