UPDATED FEBRUARY 2020 There are so many ways to save time at Disneyland, and some of the best are FREE! Today we're focusing on five free ways to save time at Disneyland. And one is so new that it just started last month.
At Get Away Today, we not only save you money on your Disneyland vacation, we help you save time at Disneyland. When you're spending your hard earned time and money at the Happiest Place on Earth, you want to make the most of it. The good news is that there are so many ways that you can save time at Disneyland, and not all of them cost money.
5 Free Ways to Save Time at Disneyland
One of the more popular features to help you save time at Disneyland is the MaxPass service. We love this service, and you can read all about it here. But, it's an additional $20 per person per day, which can really add up for a family. So instead of sharing the paid ways to save time, we're going to only focus on the five free ways to save time at Disneyland. Some you may be familiar with, but you might still learn something new with our helpful tips.
Save Time at Disneyland with the FastPass System
One of the best ways to save time at the Disneyland Resort is with the FastPass system. Ever since MaxPass began, people have confused it with the FastPass system and think they have to pay to use the service. The FastPass system is still 100% free to use. It is built into all Disneyland tickets and allows you to make reservations to ride an attraction or see certain shows at the Resort. The only difference between MaxPass and the traditional FastPass system is that with the paid MaxPass service, you can reserve FastPass return times from your smart phone. If you're willing to walk to the attraction you would like a FastPass for, you can get a FastPass reservation reminder ticket - absolutely free.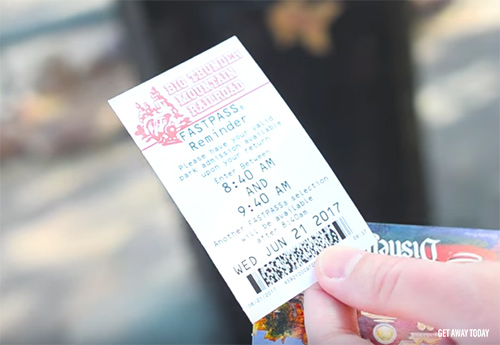 If you want a detailed breakdown of Disney's FastPass service, read this article:
Disneyland's Digital FastPass System
Keep in mind that Disneyland's FastPass system is now digital, but that does not mean that it is the same as the MaxPass system. It just means that the ticket that is printed out at the FastPass machine is only a FastPass reminder. Your actual FastPass reservation is linked digitally to your ticket and can be redeemed by scanning either your park ticket or your phone.
Regardless, it's important to understand exactly how the FastPass system works at Disneyland to save tons of time waiting in line at Disneyland.
Save Time at Disneyland with Magic Morning
All of our 3-Day and longer park tickets come with a FREE Magic Morning, which is another fantastic way to save time at Disneyland. Magic Morning is valid for Disneyland Park only and lets you get in to select areas of Disneyland an hour before it opens to the public. Magic Morning is only available on select days, which are normally Tuesday, Thursday and Saturday. Also, it's important to note that if you buy your tickets at the gate, there is no way to have Magic Morning added to your ticket. It is considered a special perk and we are so glad we are able to offer it on all of our 3-day tickets; both Park Hoppers and 1-Park per Day tickets.
You'll want to make sure you plan your early entry over one of those days and get to the front gate about 30 minutes prior to the Magic Morning beginning. By using Magic Morning, you can ride most of the Fantasyland attractions (minus Peter Pan, which always has a line) before the Park even opens! The parks get busier as the day goes on, so getting to take advantage of the Magic Morning is such a great way to start your day.
Save Time at Disneyland By Getting There Early
It's not easy to get up early while you're on vacation, but it doesn't cost you anything and really pays off at Disneyland. Even if you've already used your Magic Morning, it is such a huge time saver to get to the parks as early as possible. The 30 minute early rule applies to both Disneyland and Disney California Adventure.
Another tip to consider if you've already used your Magic Morning and are traveling over two days that typically offer Magic Morning, consider starting your day at Disney California Adventure Park on a day that Magic Morning is offered.
Save Time at Disneyland with Mobile Ordering
One of the newest time saving features at Disneyland is mobile ordering. And best news yet, it's completely free to use! With mobile ordering, you can place your food order via your phone instead of standing in line. Say what?! It's a game changer. Make sure to read this article on Everything You Need to Know About Mobile Ordering at Disneyland. And most importantly, don't waste another minute of valuable Disneyland time by standing in line to order your food. Instead, order it while you're in line for Pirates of the Caribbean. Win-win.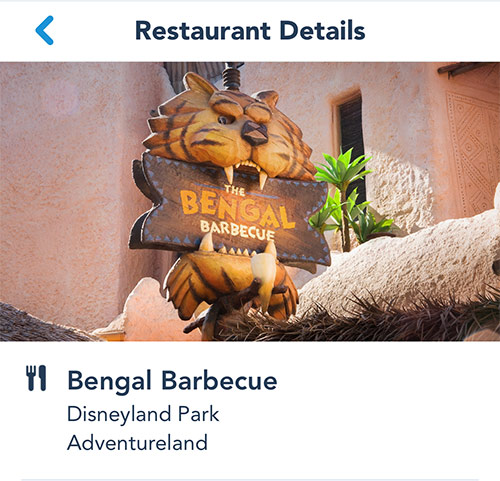 Save Time at Disneyland by Using the Official Disneyland App
If you want to take advantage of the free mobile ordering at Disneyland, you'll for sure need the app. But the app can do so much more than mobile ordering and the paid MaxPass service. In fact, even without MaxPass, you should be using the free official app with the FastPass service. You can use the app to check FastPass return times and availability. Don't spend time walking to an attraction only to discover that the FastPass return times won't work with your schedule, or even worse, that FastPass reservations aren't even available.
The app is more than a way to check on FastPass options. You can check attraction wait times all updated in real time. Check the app before heading to an attraction to make sure that the ride is up and that the wait is doable. You can check show times, character meet and greets, park hours and more. By having the app, you can easily navigate what is happening in the resort while you are there. I use the app whenever I'm at the park and it's so easy that it makes me wonder how I possibly could have enjoyed Dineyland without it.
So there you have it, five ways to save time at Disneyland that won't cost you anything more than what you've already paid for your Disneyland tickets. And remember, Get Away Today also helps you save on those Disneyland tickets. Our tickets are always discounted, but watch for specials like Adults at Kids' Prices on select dates and Extra Day Free tickets. We'll also help you save even more with our Disneyland packages. Between our negotiated rates at Anaheim area hotels and discounted Disneyland tickets, we make Disneyland vacations as affordable as possible.
You can book your Disneyland package online, or call any of our vacation experts at 855-GET-AWAY.

Check out these other great Disneyland articles: