Staying at the LEGOLAND Hotel is an experience you won't soon forget. We've put together our best seven LEGOLAND Hotel tips to make your next vacation awesome. Don't make rookie mistakes on your LEGOLAND vacation!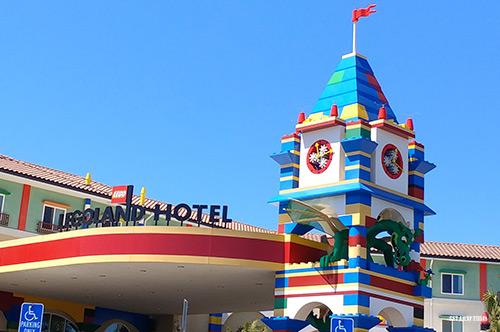 If you have kids who love LEGOs, you'll want to make sure you stay at the LEGOLAND Hotel at least once. There is nothing else quite like it. I stayed there with my family earlier this year and my kids can't wait to go back. We're surprising them on Christmas morning with a LEGOLAND vacation countdown for a future trip. Shhhh... don't tell them!
In the meantime, I've put together my top 7 LEGOLAND Hotel tips from personal experience. I hope it helps make your trip the best ever!
7 LEGOLAND Hotel Tips For Your Vacation
1. Reserve the earliest breakfast time. A delicious, full breakfast buffet is included with your stay at the LEGOLAND Hotel. They have a dedicated kids' buffet, smoothies, an omelet station and so much more. When you check-in to the LEGOLAND Hotel, you'll be given your choice of reservation times. Reservation times have a one hour time slot. The closer you get to park opening, the busier breakfast gets. To avoid waiting to get into breakfast or missing out on valuable park time, take the earliest reservation time and get there at the beginning of the time slot.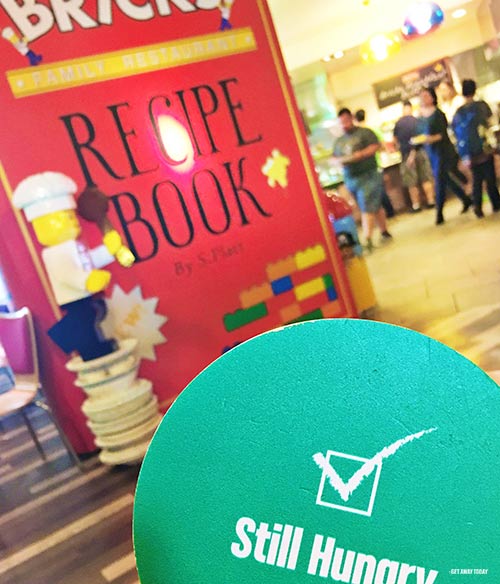 2. Be ready for your Early Entrance. One of my favorite perks of staying at the LEGOLAND Hotel is getting in before the park opens to the general public - just for hotel guests. Hotel guests each get a nifty button that snaps on - no poky pins for little kids. What don't they think of? This button lets you into the park on on rides before everyone else and it is so worth it.
Like theme parks everywhere, getting to LEGOLAND as early as possible will give you the best start to your day. Make sure you're lined up and ready to get into the park a few minutes before early entry actually begins. We couldn't believe how many rides we were able to get on. My kids practically had the Jr. Driving School to themselves. It was the best part of the day!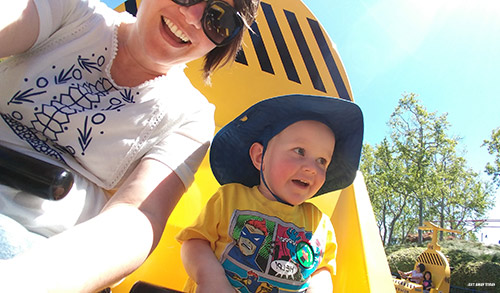 3. Bring your swimsuits. The LEGOLAND Water Park may only be open seasonally, but the swimming pool at the LEGOLAND Hotel is open year-round. The pool itself is surrounded by LEGO palm trees. The whole family will love building their own pool floaties with giant LEGO pool blocks.
4. Plan on giving yourself enough time to explore. One of my LEGOLAND Hotel tips is to treat the hotel like an attraction - because it is! When you check-in you'll be given a treasure hunt. There are themed group play areas with giant LEGO pits. There's nightly entertainment. Even the public bathrooms and elevators are fun! One of the rookie mistakes of staying at the LEGOLAND Hotel is not planning enough time to enjoy it all.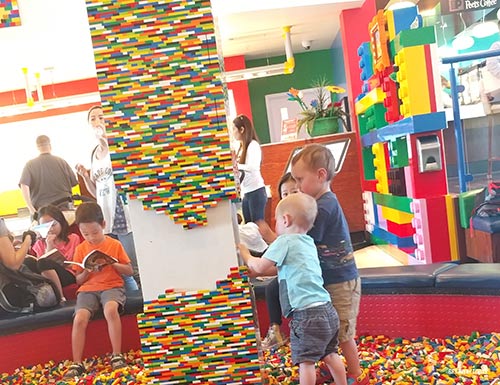 5. Don't think the party ends when the park closes. There is no shortage of fun at the LEGOLAND Hotel. There are nightly children's shows that your kids will love. After the shows, there are family friendly dance parties. With an on-site restaurant, there's no need to leave the hotel at night. In fact, you'll be missing a lot if you do!
6. Make sure you check the park calendar. It's important to know that during the off-season, LEGOLAND Park is closed on Tuesdays and Wednesdays. The LEGOLAND Hotel and SEA LIFE Aquarium are both still open on those days. Just make sure you plan your day at LEGOLAND when it's open!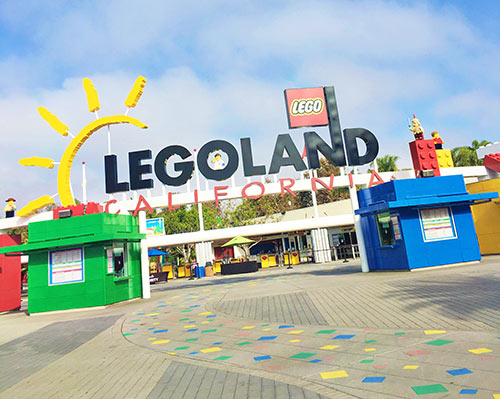 7. Request a room type. There are five different room themes at the LEGOLAND Hotel and they are all awesome. You'll find Pirate, NINJAGO, LEGO Friends, Adventure and Kingdom themed rooms. No matter the theme, all of the guest rooms are super spacious and have a set of bunk beds in a separate sleeping area. You can't go wrong with any of the rooms!
If your family is super excited about one of them, request it. Requests are subject to availability, but the LEGOLAND Hotel always does their best to accommodate requests. Just remember that the LEGO Friends and NINJAGO themed rooms are considered premium rooms and need to be booked as such. Luckily, Get Away Today offers both the standard and premium rooms at reduced rates!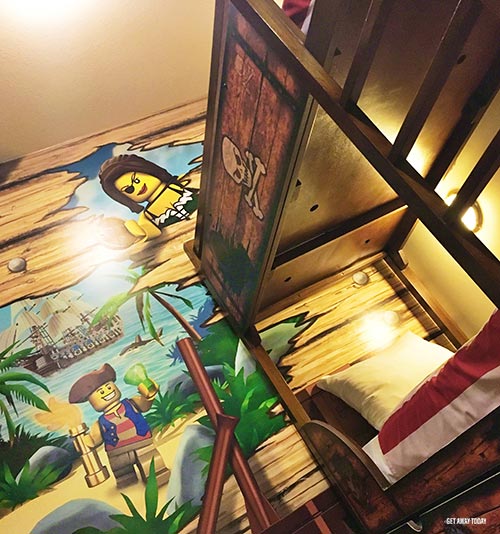 We stayed in an Adventure themed room and it was fantastic. We loved the giant LEGO beetles and other special touches. For our next visit, we opted for the NINJAGO themed room. Our kids are going to lose their minds... and we can't wait!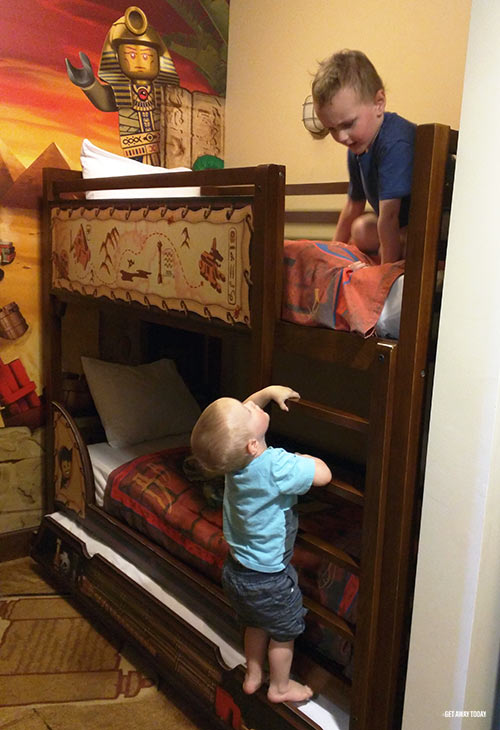 We hope you can use our 7 LEGOLAND Hotel tips to make the most of your vacation. If you've been wondering if staying at the LEGOLAND Hotel is worth it, the answer is yes! When you're ready to book your stay at the LEGOLAND Hotel, you can check out our packages online, or call our agents at 855-GET-AWAY.

Check out more LEGOLAND articles: