"I just wanted to let you know how great our vacation was and wanted to thank you all. I've never stayed at the
Disneyland Hotel
or dined at a character breakfast before and they were great. Thanks for putting group deals together to help these kind of huge trips be a little more affordable!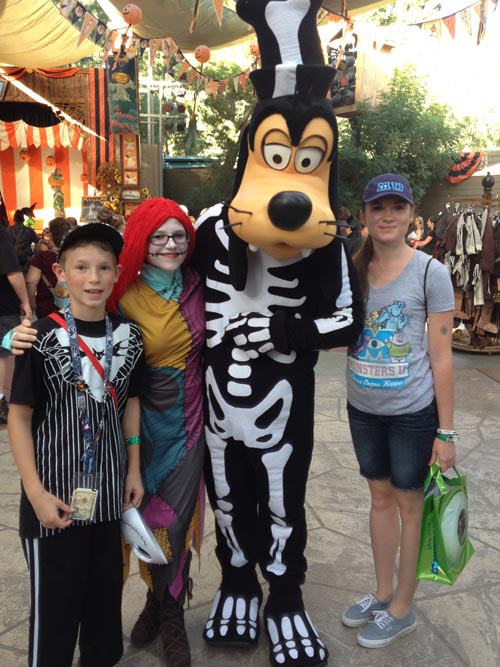 The check-in at the
Disneyland Hotel
was nice - we were early and they said our room was ready and they upgraded us to a view room. My niece and nephew had never been to Disneyland before so we wanted this to be special for them - it was! The hotel asked who their favorite characters were and came back with signed photos for them, "1st Visit" buttons, "Happy Birthday " button for my niece & "I'm Celebrating!" buttons for the rest of us. I had also asked if it was possible to have a room with a couch (there were five of us) and we got that as well. We also got our dining tickets that day so that helped to not have to stand in line again for those later.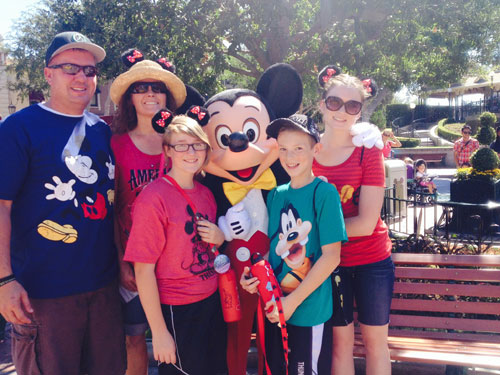 Maid service was also great. We asked for an extra towel and extra drinking cups. Then on our last full day, we left the door tag for them not to service our room and when we came back, they asked if everything was okay - why we didn't need service. Just very nice and attentive.
We also got a birthday cupcake and song at Goofy's Kitchen for my niece - even tho it was several days after her birthday. We also got a very nice photo package (since we purchased the photo pass + earlier).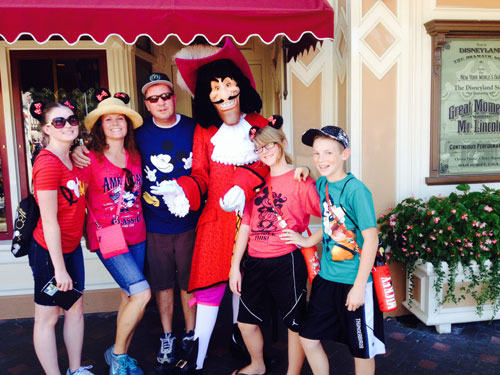 We also got a call from Get Away Today just making sure we were checked in and everything was okay so far. Thanks for asking! And thanks for sending the ESPN Zone discounts as well - we used them on our morning after the character dining and before the Halloween Party. It fit into our plans perfectly, but again, something we had never done before.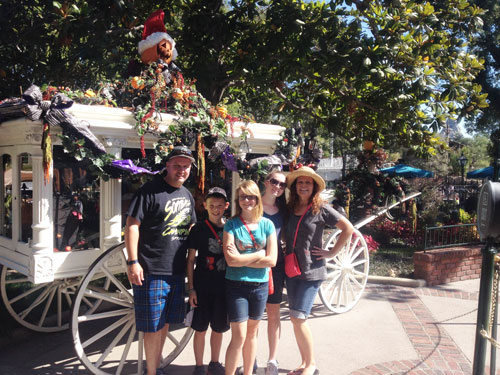 When I returned to work, I found out that a coworker had spur-of-the-moment taken his family to Disneyland at the same time and he also used Get Away Today! Keep up the good work and fun times.
Have a great day!
Katie P."
It is always so much fun to hear about the great experiences our guests have when they stay at the
Disneyland Hotel
for their Disneyland vacation! Whether it's a first visit or one of many returns, there's always something new to do and explore at the Disneyland Resort. Let us help you book your next vacation. Our discounted
Disneyland packages
are available online or by calling our agents at 855-GET-AWAY.

Read what more guests are saying about their
Disneyland packages
:
Disneyland Vacation Fun for Everyone
Vacation Photos Tell It All
Easy Disneyland Vacations Are Our Deal
10 Reasons to Stay at the Disneyland Hotel