UPDATED FEBRUARY 2020 The Holidays at the Disneyland Resort is one of the most magical times of year to visit. Why? Find out directly from a Disneyland expert in our recent Disney interview.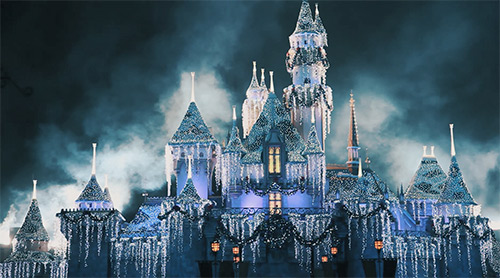 You can trust you're talking to the experts when you book your Disneyland vacation with Get Away Today. In fact, our staff recently visited the Disneyland Resort to speak with Disneyland employees about all things Holidays. We had a blast learning all about their favorite parts of the seasonal celebrations and wanted to share every single one of them with you.
Today, we're sharing our interview with Arielle about all the holiday fun you can have at Disneyland. Erin, an amazing member of our Social Media team, got to find out everything happening this year along with a few tips on how to best enjoy the Merriest Place on Earth. Enjoy!
We don't know about you, but just watching Arielle and Erin talk about Disneyland during the Holidays has us itching to go. Here are a few highlights from the interview, including why you should visit before the fun ends on January 7th:
What makes the Holidays at Disneyland such a magical time to visit?
The atmosphere is something unlike any other time of year. As Arielle explains, there's something magical about taking your first steps into Disneyland. The towering Christmas tree (60 feet!) with over 1,800 ornaments will grab your attention first thing. It's the perfect spot to stop for a Christmas card-worthy picture before wandering down Main Street U.S.A. and experiencing all the smells and holiday decor!
What goes into making the Holidays at the Disneyland Resort a reality?
Just like we thought, Arielle confirmed a lot of hard work goes into creating the Merriest Place on Earth. In fact, they've already begun planning 2018's seasonal celebration! It's no wonder that Disneyland is such a great place to visit for the Holidays.
What's new and returning for the Holidays at Disneyland?
Classic holiday ride overlays for both Haunted Mansion Holiday and it's a small world Holiday returned to this year's magical celebration. As you can tell from Arielle's interview, these are fan-favorites loved by many during the Holidays at Disneyland.
The "Believe in....Holiday Magic" fireworks spectacular and Christmas Fantasy Parade also returned, much to our excitement. You won't want to miss either of these entertainment options during your holiday Disneyland vacation. And make sure to keep your eyes open for new treats as well as new holiday decor this year.
What are some tips for guests visiting during the Holidays at Disneyland?
Arielle shared some great tips that we couldn't agree with more. The first is to stay at one of the three Disneyland Resort Hotels. You'll get to be in the middle of the magic for your entire stay and take advantage of Extra Magic Hour. For the days when the park is busy, that extra hour is perfect for enjoying the holiday touches without any rush.
On top of that, MaxPass is a fantastic option for your holiday vacation. At the current price of $20 per person per day, it will save you time getting FastPasses. You'll be able to schedule them from your phone and make the most out of every second. Plus, think of all the holiday photos included with the MaxPass.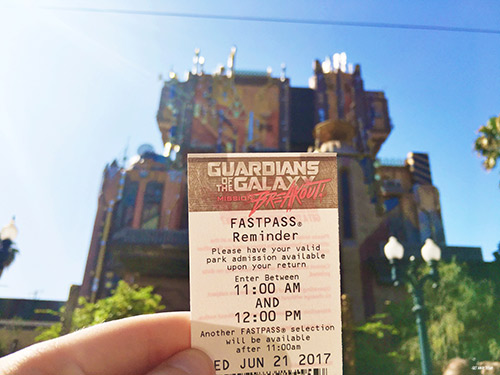 We're so glad we had the chance to talk with Arielle about all things Holidays at the Disneyland Resort. What are you most excited to see at the Merriest Place on Earth this year?
If you haven't booked your holiday Disneyland vacation, there's still time. Our discount Disneyland tickets and reduced hotel rates will make sure you're getting the best deal too. Book any of our Disneyland packages online or give our agents a call at 855-GET-AWAY.

Check out more holiday articles: