"We had the best time! Thank you Getaway Today! We stayed at Homewood Suites in Carlsbad. It was a 5 minute shuttle to Legoland and they had breakfast and dinner served Monday thru Thursday, which saved us sooo much money. The hotel had great housekeeping and the meals were decent. We had a 5 day pass to Legoland, the Sea Life Aquarium and the water parks at Legoland. We also took a drive to La Jolla to see the coast line and beaches. We also took a trip via Catalina Express from Dana Point to Catalina Island and spent one night there. The entire trip was perfect!!! We would not have changed a thing!!!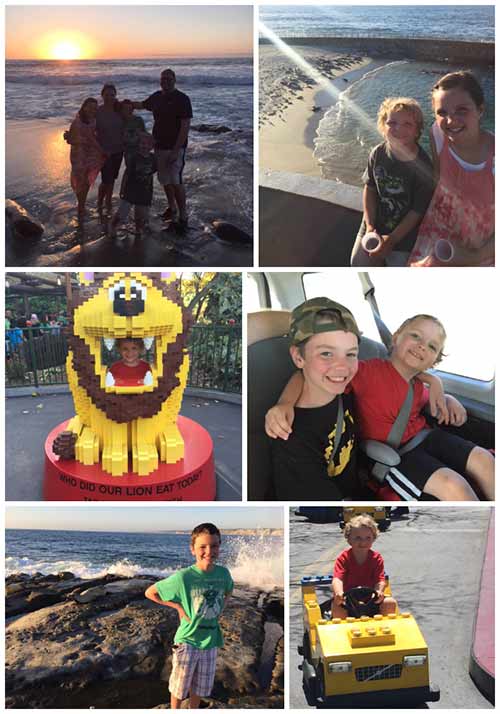 "This is my second time booking with Get Away Today. Just like I knew it would be, it was great! The price was great for LEGOLAND and for our Hotel. We surprised our kids with this trip and what a great place to take them at there age! We have three kids, an 11 year old girl, an 8 year old boy and a 6 year old girl. They loved the park and the wonderful things they got to see. Our hotel was great. We enjoyed and took advantage of the fridge and microwave, we loved the free breakfast and the kids loved the pool and we loved the hot tub after all the walking around at LEGOLAND! The free shuttle to and from LEGOLAND was also very nice. We just had to call when we were done and they would come pick us up. Get Away Today also called as to check in and make sure we were able to check into our hotel and that all was well. I tell all my friends about the great deal and service we receive from getawaytoday.com! Can't wait until the next time!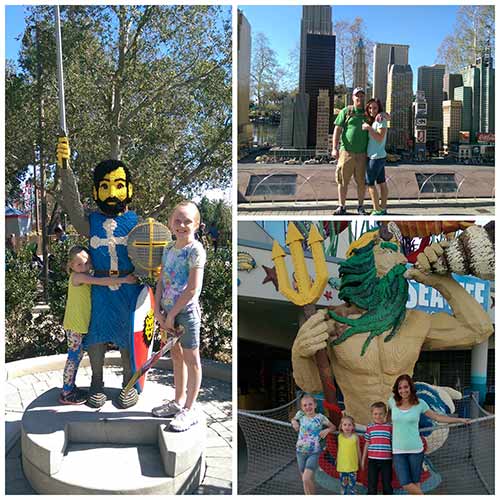 At Get Away Today, we love when guests get to share experiences and memories the whole family loves.
LEGOLAND is such a fun and unique take on everyone's favorite little blocks. With a plethora of different Lego themed areas, exhilarating rides, one of a kind shows, a beautiful SEA LIFE Aquarium and a massive Water Park, there is always so much to do and experience at LEGOLAND California. Book your next LEGOLAND package online or call our travel experts at 855-GET-AWAY.
Check out these other guests fun experiences: