#MovieMonday always means our week at Get Away Today is off to a great start. This week, we're focusing on some of the awesome 2017 Disney movies being released.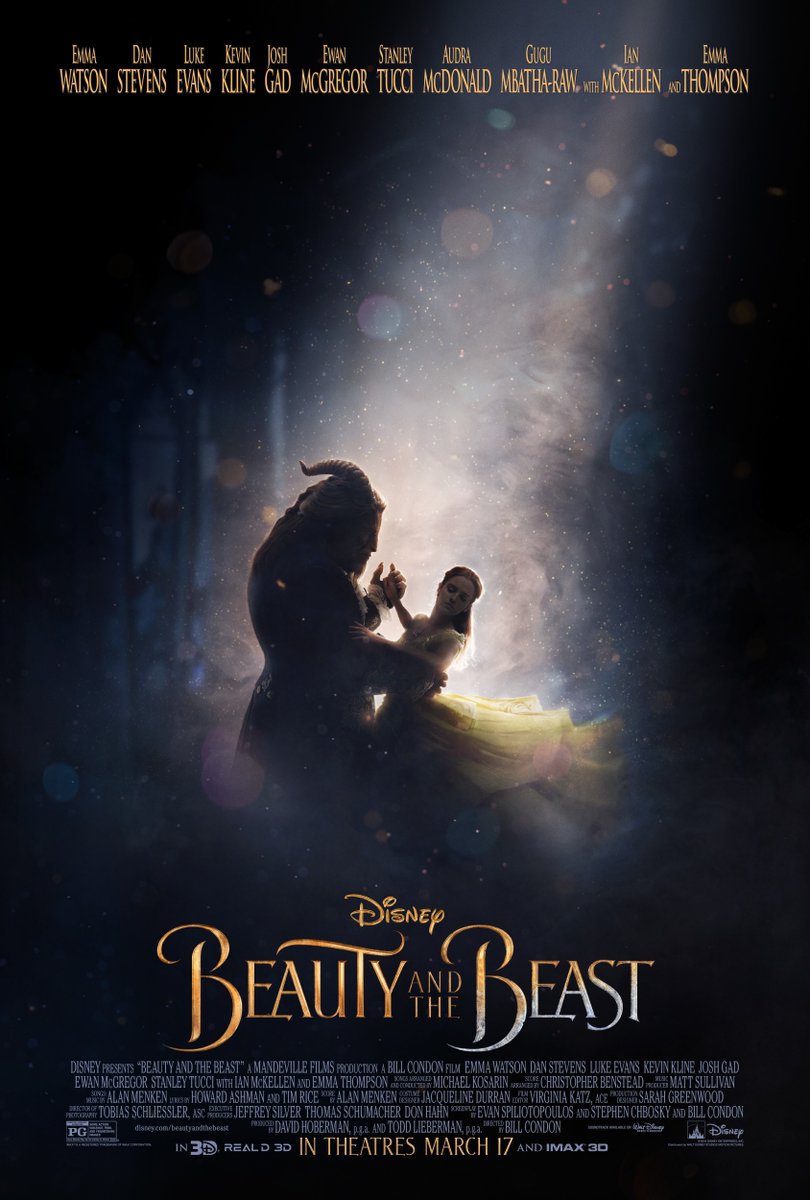 We're only a few weeks into the new year and Disney has already shared so many exciting things they have planned for 2017. This week, our Movie Monday has several stars as we turn the spotlight on all the 2017 Disney movie trailers currently available. Feel free to grab some popcorn and don't forget to let us know which 2017 Disney movie release you're most excited for below!
Beauty and the Beast:
The tale as old as time is receiving a fresh new perspective in this highly anticipated live-action re-make. With a cast full of stars like Emma Watson, Josh Gad and Luke Evans we're sure it's going to be a hit. The enchanting 2017 Disney movie isn't set to be released until March 17th, but you can watch the trailer to tide yourself over until then:
Born in China:
Disneynature is bringing its most ambitious movie to theaters on Earth Day 2017. The film will follow three families through the wilderness of China - the snow leopard, panda and golden monkey. Your family will be awed not only by these majestic animals, but the amazing lands of China as well. Plus, if you see this 2017 Disney movie opening week (April 22nd - 29th), Disneynature will make a donation in your honor to the World Wildlife Fund!
Guardians of the Galaxy Vol. 2:
The Guardians of the Galaxy will be flying back into theaters on May 5th. We're more than excited to see what crazy journey they'll go on this time! Until then, we'll just have to keep watching the trailer for a taste of the new music and our fix of adorable Baby Groot in this 2017 Disney movie.
Cars 3:
The Cars 3 trailers has us holding our breath! Opening day is set for June 16th and two new race cars, Cruz Ramirez and Jackson Storm, will be added to the third installment. Will Lightning be able to out-race the advanced Jackson Storm? You'll have to wait until June to figure that out, but here's the trailer to keep you guessing:
Pirates of the Caribbean: Dead Men Tell No Tales:
The legendary Pirates of the Caribbean story continues to grow in the newest 2017 Disney movie installment. Captain Jack Sparrow is once again a wanted man, by both the authorities and Captain Salazar. We can't wait to return to the dangerous, yet exciting world of the Pirates of the Caribbean on May 26th!
These are only a few of the amazing 2017 Disney movies being release. We can't wait to see trailers for the other announced titles, including:
- Thor: Ragnorak, being released November 3rd.
- Coco, being released November 22nd.
- Star Wars: Epsiode VIII, being released December 15th.
- Magic Camp, no release date has been announced.
It's definitely going to be an exciting year for Disney movies. In fact, all of the trailers look so good that we can't even pick which movie we are most excited for! We want to know - which 2017 Disney movie are you anticipating the most from this line-up? Make sure to follow our #MovieMonday posts as we keep you updated with all the newest trailers and updates from Disney.
Don't forget that the best way to immerse yourself in the Disney magic this year is by visiting a Disney park! You can always count on the best price and service when you book with Get Away Today. Book any of our Disneyland packages online now or give our agents a call at 855-GET-AWAY.

Check out these other great articles: