"We traveled to Disneyland using Get Away Today back in April 2013. I was just cleaning out my email and just came across the one from you welcoming us back from our vacation. We have had two moves in two different states since that trip, so have been really busy. So, now a year past the trip, I'm finally letting you know about the trip. Obviously, it was a very memorable vacation. I honestly can't wait to go back. We stayed at the Howard Johnson (I think that was the name) across for Disneyland with the pirate ship water park for the kids. Even though they were doing construction at the time we were there, it was no bother. The room was very spacious. The whole hotel was very clean. We enjoyed it very much. We were able to walk each day to the park. Since we are from the east coast, my whole family was up early every morning. We would stop at one of the many restaurants along the main strip. We still made it to the park most days before they opened. One of the days, it was rainy, but it's Disney, so we still went! We were the first ones at the gate of Disneyland. I believe we waited at the gate at least an hour. Just before they were getting ready to open, one of the cast members asked if we would like to open the park. Of course we said yes, even though we didn't really know what he meant. He passed through the gate to us "Honorary Citizens of Disneyland" pins. We entered the gates, which closed right behind us. They took our picture in front of the Disneyland entrance, waited for the train to come in. So we have a memorable picture with no one else in it! We helped with a count down to enter the park, and they let us go right in. We have a picture of main street with only one cast member on the street! The whole vacation was so amazing! Thank you for helping make it such a magical trip for me and my family!
-Wendy M."
"We used your site to book our trip in April 2013 but I never got around to writing about our trip to you. So sorry this is late but we really did have a great time!
We have used Get Away Today a few times to book our trips now. We used another site once and regretted it the whole trip. We know now, we will never use another site. :)
We took our two young children to Disneyland in April 2013. Our kids were 4 and 2 at the time and they were the perfect ages. Everything was still so exciting, surprising and new but they were old enough to really enjoy themselves. It was so much fun to see the looks on their faces as they experienced seeing Mickey Mouse and other characters for the first time, certain rides they really enjoyed, and also the fireworks and Fantasmic at night.
We stayed at the Howard Johnson across the street for 4 nights during this trip. The hotel was great! They had a great swimming playground that we'd like to try on another trip. There was so much to do! We'll definitely have to go back! The booking process for our hotel and tickets was great. It was very smooth and the Get Away Today rep was very helpful and answered all of my questions that I had.
We definitely want to go back as time and money can afford us and we'll definitely be using Get Away Today to book our trip!
Kristin W."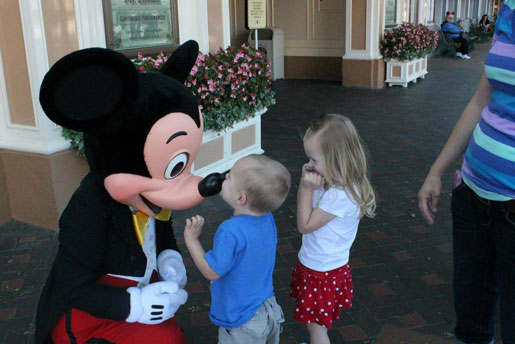 "We first heard of Get-Away Today from my credit union back in 2003. My husband and I decided to try them out for a trip to Disneyland in 2003 and we stayed at Disneyland Hotel. Upon arriving at the resort and visiting the (then) new Grand Calfornian Hotel, we knew that on our next trip back, we would stay at Grand Californian.
Fast forward ten years, college degrees, full-time career jobs, a wedding, and two babies later, we decided it's time to go back to Disneyland. We almost didn't get to stay at the Grand Californian due to high rates given directly by Disneyland trip operators and other third-party dealers. Thankfully, Get-Away Today stayed true to their promise of being the most cost-effective choice and our dream to stay at the Grand Californian came true.
Our reservations were made and redeemed without any problems. We even purchased character dining tickets a few hours before our actual meals and we were able to receive them at the front desk. A customer service agent even called me to confirm the registrations and notified me when the tickets were ready.
A relative recently asked me where I booked my trip, and I gladly referred him to Get-Away Today Vacations. I would definitely book my next Disneyland trip with them again.
-Era Family"
"We had another great Disneyland trip. The new Cars Land was awesome; my 6 year old twins couldn't get enough out of it. We will be booking another future Disney trip; hopefully the Disney Cruise or Disney World next time. Get Away Today is awesome and their prices are great; not to mention the awesome customer service you get from them.
Thanks again for another great trip; full of memories,
The Hawk Family"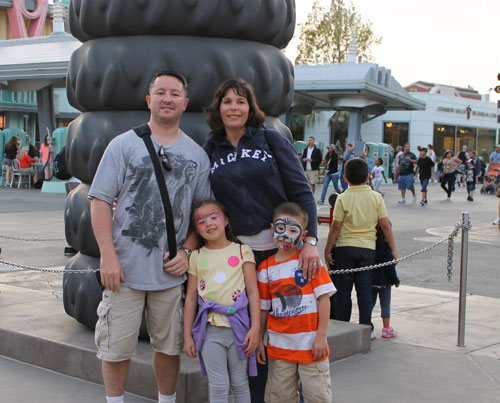 It's been a while since these guests were on vacation, but we're so glad they checked in with us. No matter how long it's been since you traveled, the memories you make with your family on vacation last forever. If it's been a while since your last vacation, we'd love to help you plan one soon! Book online or call our Disney vacation experts at 855-GET-AWAY.

Read what more Get Away Today guests are saying about their vacations:
The Best Dressed Guests on the Disney Fantasy
Get Away Today Makes Vacations Easy
Awesome Disneyland Vacation