The Happiest Place on Earth continues to get happier with updates and changes. When Disneyland closes an attraction, they do so with purpose and to make everything more magical. And when Disney adds on a show or event, it makes the parks even better than before (if that is possible). We have put together the most significant changes happening now and coming to Disneyland in the next few weeks:

Normally when an attraction closes for refurbishment at Disneyland, that's that, and you just move on to the next attraction. Not this year. Two beloved classic attractions, The Jungle Cruise and the Disneyland Railroad recently closed for an undetermined amount of time. But this time, fans of the attractions will be able to interact with them in whole new ways. For the Disneyland Railroad, stop by New Orleans Square Station to see one of the locomotive cars and passenger cars up close and personal. You can even step across the tracks on a new bridge to visit the original Frontierland Station! As for the Jungle Cruise, check out the all new Skipper School for an inside look at what it takes to be a Skipper at the Happiest Place on Earth!




Rapunzel fans will be thrilled to find out that "Tangled" is back at the Royal Theatre at the Fantasy Faire. It will rotate with "Frozen" daily, so be sure to catch both shows.

Kylo Ren is going to be greeting guests at Star Wars Launch Bay. Meet the one of the fiercest new villains in the Star Wars universe face to face. Kylo Ren will finish what Darth Vader started, by taking over his position in Star Wars Launch Bay beginning early February at the Disneyland Resort.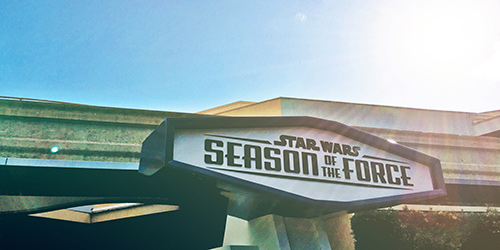 Afternoon Tea at Steakhouse 55 at the Disneyland Hotel has been the perfect addition to unwind from your time at the parks. Enjoy three different Tea Party options to try fancy food and classy tea at Steakhouse 55. You can learn everything there is to know from our article, New Afternoon Tea at the Disneyland Hotel.

As a reminder, this is the last year you'll be able to experience the Disneyland Resort Diamond Celebration. Don't miss any of the magic with the three nighttime spectaculars created just for this once-in-a-lifetime event; Paint the Night Parade, Disneyland Forever fireworks, and World of Color - Celebrate!. The celebration officially ends on September 5, so book your Disneyland vacation now. Get the best deal with our extra night free specials and discount tickets, plus hold your vacation for just $125 down.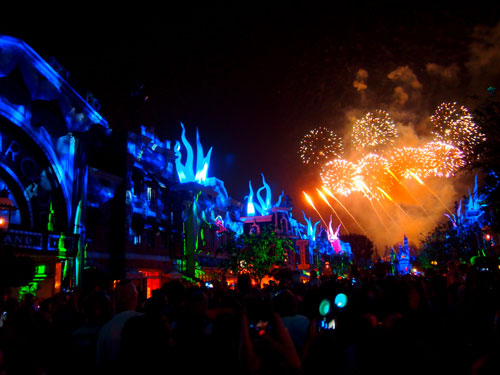 Photo courtesy of Stephanie Curtis

Be sure to experience all of the new changes and updates at the Disneyland Resort. We stay up to date at Get Away Today on all the happenings at Disneyland to give you the newest information to make your vacation as magical as possible. Book your next Disneyland package for all new experiences online or call our travel experts at 855-GET-AWAY.