While touring though Europe last summer with my husband and two sons, we were able to spend a fairytale day in Bavaria, Germany where we visited the famous Neuschwanstein Castle. This amazing castle, built in 1884 by King Ludwig II was the inspiration for Disneyland's Sleeping Beauty Castle and truly looks like it was taken straight out of a fairy tale.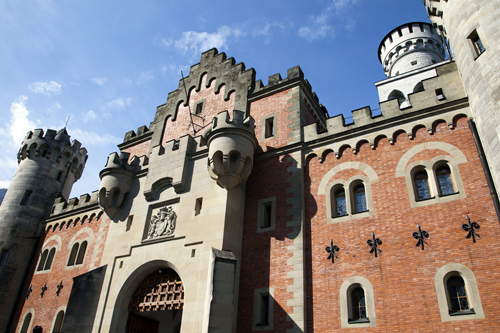 We arrived early and luckily had purchased our tickets online ahead of time. In the summer months especially, the line to buy tickets can get very long and because they limit the amount of visitors to the castle each day, you run the risk of not getting in. You have the choice to ride a bus up to the castle (an extra charge), or make the hike on foot. We wanted to take in every detail of our surroundings, so we chose to walk. The forest views on the way up were incredible.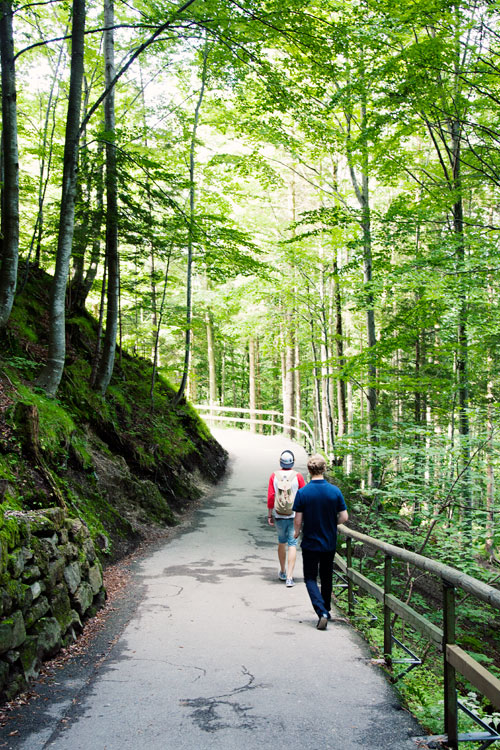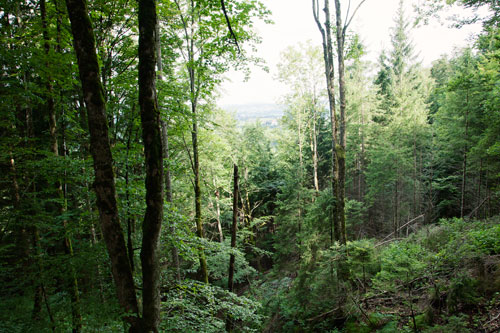 The Hohenschwangau Castle is close by and available for tours as well. It is also beautiful – finished in 1837 and used as the Ludwig family summer residence. You can see views of this castle on your walk up to Neuschwanstein.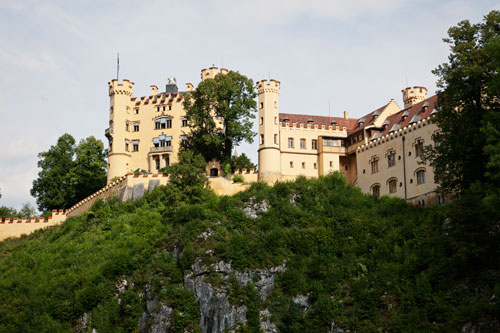 When you reach the end of your journey in the magical forest, the Neuschwanstein castle appears, and it is breathtaking.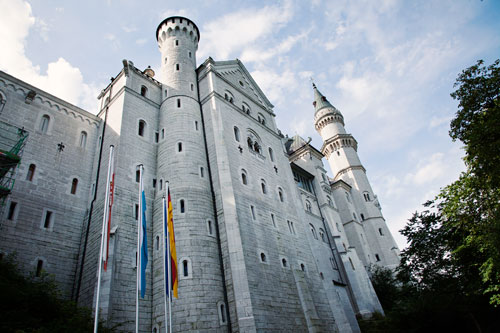 The tour takes about 30 minutes, and you'll be guided throughout with an audio tour where you'll learn fascinating things about King Ludwig, his concept and the construction of this unbelievable structure. There is a strict no photographs policy inside the castle, but believe me – it's an incredible sight to behold.

The castle is set up high on a mountaintop, and the views from inside are breathtaking. You can see the gorgeous, lush green Bavarian countryside that seems to stretch on forever, beautiful lakes and picturesque German towns. I really had to keep pinching myself that it was real!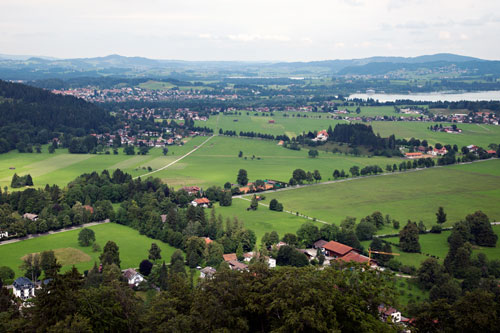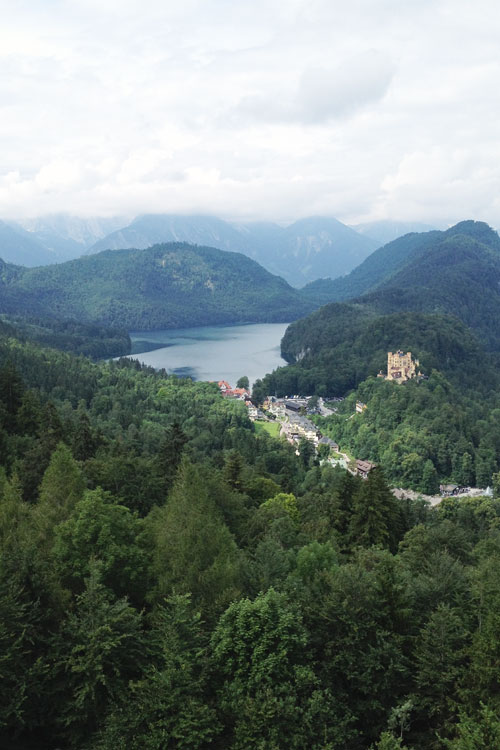 After we toured the castle we were able to walk through the forest to Marienbrucke, a bridge behind the castle where you can photograph and take in the full beauty of Neuschwanstein.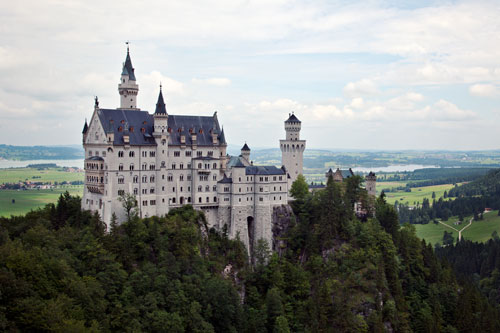 This day is one I will never forget. If you want to experience a modern day fairy tale in real life, you must visit this enchanted place. It is easy to see why it was such an inspiration to Walt Disney!
If you won't be able to make it to Bavaria any time soon, you can certainly enjoy the next best thing, Sleeping Beauty's Castle at Disneyland. The Disney-fied version is especially magical this year as its turrets are topped with diamonds in honor of the park's Diamond Celebration and 60th anniversary. The Disneyland castle sparkles by day and is illuminated at night.
Whether your next adventure takes you to the real thing in Bavaria, or the Disney version in California, our agents are here to help! Book your next vacation online or call our vacation experts at 855-GET-AWAY.