UPDATED MARCH 2019 Disney Cruise Line recently made some pretty big announcements regarding Disney Cruise 2020 itineraries and some new ports. We can't wait to share them with you. We put together a video talking about the new ports, itineraries and our best tips for sailing on Disney Cruise Line.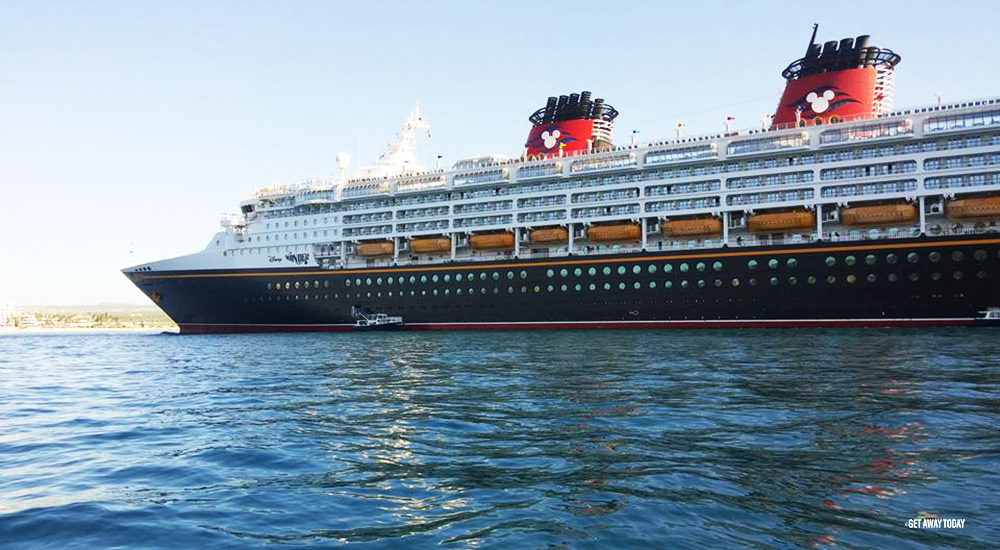 It's no secret that we love Disney Cruise Line, so we were thrilled when they announced their itineraries through May 30, 2020. We decided to make a video sharing all of the details - including the new port, some returning favorites, and our best tips for booking a Disney Cruise. Find out what it means for your future Disney Cruise vacation and enjoy!
Disney Cruise 2020 Itineraries and Update
As you saw in the video, we're pretty pumped! We'll recap some of our best Disney Cruise tips from the video. Then, as promised, we'll include a breakdown of the Disney Cruise 2020 itineraries.
Disney Cruise Line Tips
Our first and most important tip is to book your Disney Cruise early. You'll save the very most money and have the best availability. When it comes to saving money, there are a few ways you'll save by booking early.
First, it's important to know that there are many different stateroom categories. Each cabin type, inside, outside and verandah, has additional categories, which also change the price. Pricing could be more depending on layout or where the stateroom is located on the ship. Additionally, Disney's staterooms work similarly to airline seats. That means that once the cruise line sells a certain number of staterooms at one price, the exact same stateroom type and category will increase in price. Booking early will help you get the very lowest price because of two major points. First, you're more likely to have the least expensive stateroom catgories still available to book. And second, those staterooms are going to be available at the lowest prices.
Our other tip when looking for the best price applies to families who are traveling with more than two children. Most of the staterooms on Disney Cruise Line's ships sleep up to four guests. If you have a third child, there are some deluxe family staterooms that sleep up to five guests. However, that's not always the most economical way to book. Oftentimes, with five guests, you can book two inside staterooms for less than you can book one larger stateroom. Our second major tip is to always look at all of the possible options. If you are booking two staterooms for your family, you'll also want to book as early as possible so that you can make sure your rooms are next to each other.
Additionally, depending on the categories that are still available, you may be able to upgrade to a different stateroom type for a minimal charge. Always check your options to make sure you're getting the best value. Regardless of what you decide on, booking early will always give you the most availabilty which menas you'll have the most choices.
Disney Cruise 2020 Itineraries
Now that we've covered our two major tips that apply to all Disney Cruises, let's get into the newly announced Disney Cruise 2020 Itineraries.
New Orleans
The big announcement from Disney Cruise Line is that for the first time ever, they are offering cruises from New Orleans ranging from the Bahamas, Caribbean and across the Panama Canal! There are a total of six new Disney sailings from New Orleans, including one that ends in San Diego:
7-Night Bahamian, February 7, 2020
7-Night Western Caribbean, February 14, 2020
6-Night Western Caribbean, February 21, 2020
4-Night Western Caribbean, February 27, 2020 and March 2, 2020
14-Night Westbound Panama Canal, March 6, 2020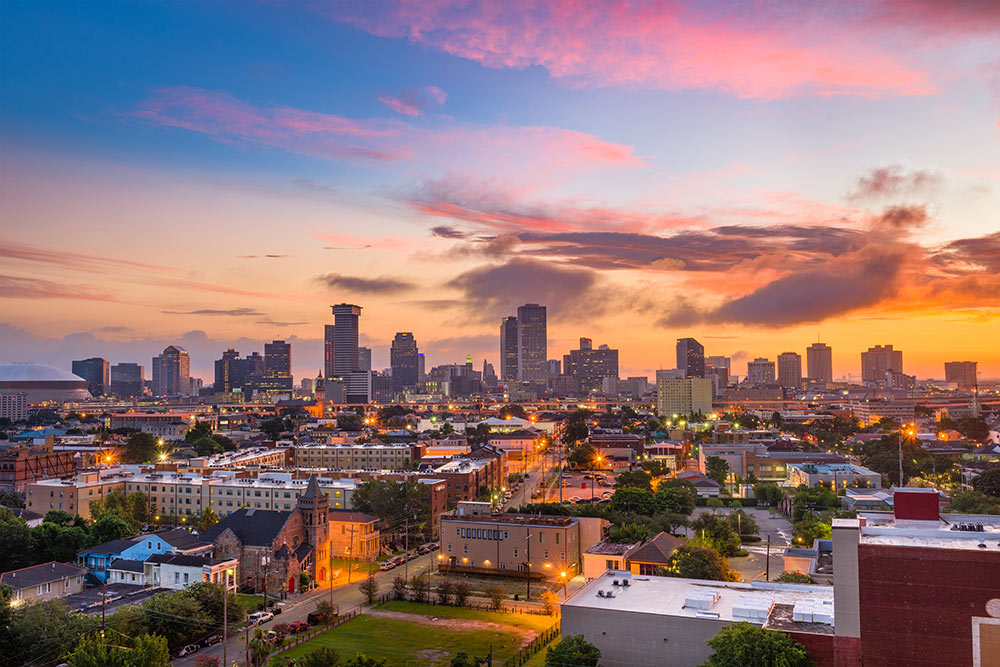 Hawaii
*UPDATED MARCH 2019* Because this is such an exclusive offering, it's sold out! But you can always book a "land trip" to visit Hawaii. The second surprise announcement from Disney is that they are going back to the Aloha State. This will be the first time in over five years that Disney Cruise Line has sailed in Hawaii. There are two different Disney Cruise 2020 itineraries to Hawaii, each is one way. You can either start in Vancouver and end in Honolulu, or vice versa:
9-Night Vancouver to Hawaii, April 29, 2020
10-Night Honolulu to Vancouver, May 8, 2020
Mexico/Pacific Coast
We're super psyched that Disney Cruise Line is coming back to the west coast in 2020. There are seven cruises that port out of San Diego and visit either Baja Mexico or the Mexican Riviera. Additionally, there is one repositioning cruise that begins in San Diego and heads north up the Pacific Coast to end in Vancouver:
2-Night Baja, April 10, 2020
4-Night Baja, March 25, 2020
5-Night Baja, March 20, 2020, April 5, 2020 and April 19, 2020
7-Night Mexican Riviera, March 29, 2020 and April 12, 2020
5-Night Pacific Coast April 24, 2020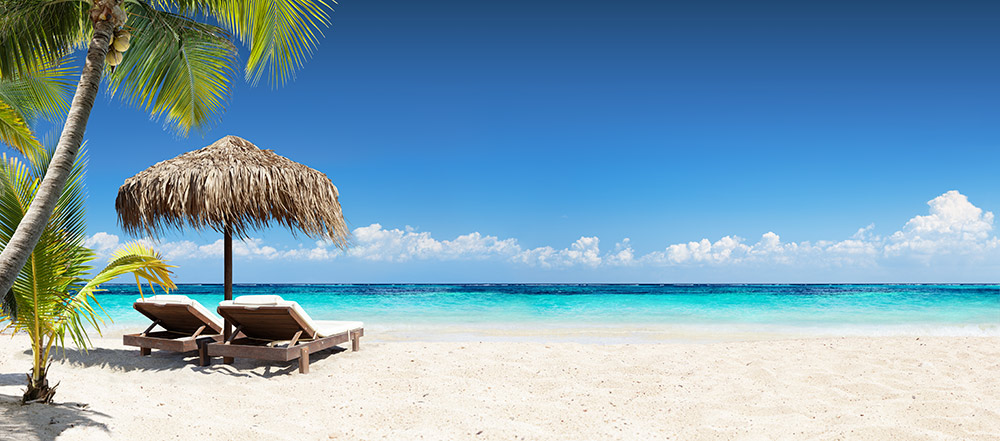 Caribbean and Bahamas Disney Cruise 2020 Itineraries
There are three main ports that are sailing regularly to the Caribbean and Bahamas; Port Canaveral, Miami and San Juan are where you'll find most of those sailings. However, there is also one cruise that sales from Galveston to San Juan, and another that sails from San Juan to New Orleans. You'll find three, four, five, six, seven and even eight night sailings. You'll also find the largest Disney Cruise ships out of Florida. If you're interested in sailing on the Disney Fantasy or Dream, you'll need to sail out of Port Canaveral:
Port Canaveral, FL
6-Night Western Caribbean, March 29, 2020
7-Night Western Caribbean, January 4, January 18, February 1, February 15, February 29, March 14, April 11, April 25, May 9 and May 23, 2020
7-Night Eastern Caribbean, January 11, January 25, February 8, February 22, March 7, April 4, April 18, May 2, May 16 and May 30, 2020
8-Night Eastern Caribbean, March 21, 2020
3-Night Bahamian, January 3, 10, 17, 24 and 31, 2020, February 7, 14, 21 and 28, 2020, March 6, 13, 20 and 27, 2020, April 3, 10, 17 and 24, 2020, May 1, 8, 15, 22 and 29, 2020
4-Night Bahamian, January 6, 13, 20 and 27, 2018, February 3, 10, 17 and 24, 2020, March 2, 9, 16, 23 and 30, April 6, 13, 20 and 27, May 4, 11, 18 and 25
Miami, FL
5-Night Western Caribbean, January 4 and 18, 2020, February 1, 15 and 29, 2020, March 14 and 28, 2020, April 11 and 25, 2020
3-Night Bahamian, May 8, 2020
4-Night Bahamian, January 14 and 23, 2020, February 6 and 20, 2020, March 5 and 19, 2020, April 2, 16 and 30, 2020, May 4, 2020
5-Night Bahamian, January 9 and 27, 2020, February 10 and 24, 2020, March 9 and 23, 2020, April 6 and 20, 2020
San Juan, PR
7-Night Southern Caribbean, January 19 and 26, 2020
5-Night Bahamian to New Orleans, LA, February 2, 2020
Galveston to San Juan
6-Night Western Caribbean, January 13, 2020
Booking Disney Cruise 2020 Itineraries
So there you have it, the official Disney Cruise 2020 itineraries. Pricing and booking will be available beginning on the following dates:
October 1, Platinum Castaway Club Members
October 2, Gold Castaway Club Members
October 3, Silver Castaway Club Members
October 4, All Guests
Take a look and narrow down which dates and itinterary work best for you. Then, be sure to call our agents at 877-510-2929. We can't wait to help you book the perfect Disney Cruise for your family. When you book with Get Away Today, you lock-in the lowest prices, plus you get access to our exclusive specials. From now through October 18, 2018, you can hold your Disney Cruise for just $125 down*, and get up to $300 in Onboard Credit - just through Get Away Today. Our agents would love to share the details with you, so give us a call at 877-510-2929.
*Special offers are valid at the time of posting and are subject to change and availability