If there's one vacation that is always a magic and memorable, it's a Disney Cruise. However, there are some Disney Cruise special events that take that Disney Cruise to the next level. We've broken down the Disney Cruise special events for 2017 for you: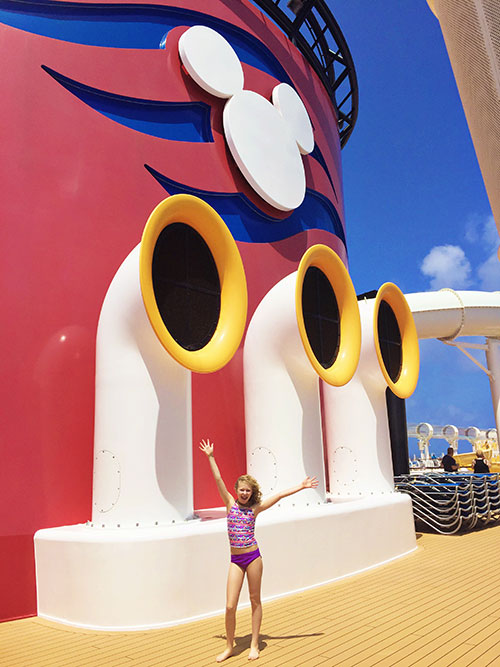 For 2017, there are four different Disney Cruise special events planned; Star Wars Day at Sea, Marvel Day at Sea, Halloween on the High Seas and Very Merrytime Cruises. Each of the Disney Cruise special events have multiple dates and itineraries available for a limited time.
Star Wars Days at Sea Disney Cruise Special Events:
Travel to a galaxy far, far away on your very own cruise ship! Back by popular demand, in early 2017, Star Wars Day at Sea is back with a day long galactic celebration for the most out of this world Disney Cruise special event. And this time around, you can experience the Force on both the eastern and western Caribbean seven night itineraries. In fact, there is one Star Wars Day at Sea sailing almost each week January - April. On these select 15 sailings get ready to experience the Force like never before.
Run into your favorite characters aboard the ship, compete in Star Wars trivia games, check out exclusive Star Wars food and merchandise, have your little Padawan train to be a Jedi... the list is endless. You can even see a screening of the all-new film, Rogue One: A Star Wars Story, along with the seven films of the Star Wars saga. The epic Star Wars deck party and fireworks are even bigger and better than ever. With an out of this world party that leads into a fireworks display you can't find anywhere else in the galaxy. Enjoy the iconic score, sound effects pyrotechnics that made the Star Wars films iconic. It is pretty easy to see, the Force is strong on this Disney Cruise special event sailing.
Marvel Day at Sea Disney Cruise Special Events:
All of your favorite superheroes are assembling for one whole day on your Disney Cruise! For the first time ever, Marvel Day at Sea will be available on seven of the Disney Magic sailings throughout 2017. You can meet with some of Earth's mightiest heroes, enjoy an all-new deck party, compete in Marvel trivia, and so much more. Spider-Man, Captain America, Thor and even more heroes will be joining you all day long for the greatest Marvel celebration on the seas. There is no other place you can see the greatest Marvel Super Villains and Super Heroes all together in the battle of good and evil than during this Disney Cruise special event. Learn from the best that with great power, comes great responsibility.
Marvel Day at Sea will be included on select eight-night Bahamian Disney magic cruises departing from New York. Our heroes will be assembling on October 6, 14, 28; November 4, 11, and 18, 2017, where you will stop at some of the most adventurous places on earth. Enjoy Castaway Cay, Port Canaveral and Walt Disney World. Plus on a Canadian Coast cruise on October 21, 2017 which will make stops at Charlottetown, Sydney and Halifax.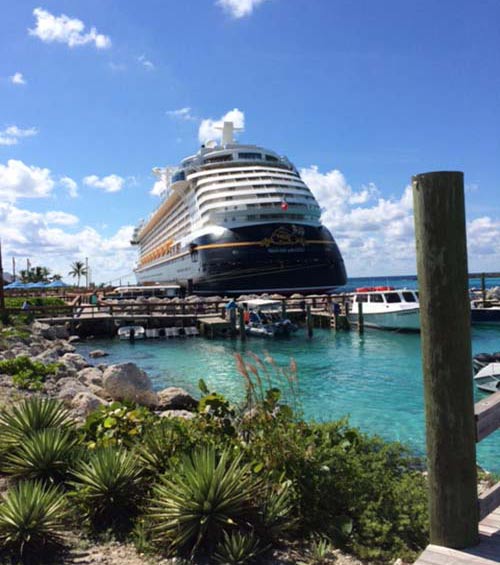 Halloween on the High Seas and Very Merrytime Disney Cruise Special Events:
If you are wanting to get in the holiday spirit, look no further. 2017 Disney cruise special events have you covered! Halloween on the High Seas and Very Merrytime Cruises are completely immersive options to enjoy the magic of the holidays out on the sea! These are more than just a one day Disney Cruise special event. These select cruises take on a whole new life the entirety of your sailing.
Halloween on the High Seas can be found on the Disney Magic, Disney Wonder, Disney Dream and Disney Fantasy on sailings from September to October, 2017. Embark on a Halloween journey unlike any other with trick-or-treating, not so scary parties and 'ear'ie entertainment. Exclusive offerings like The Nightmare Before Christmas Sing and Scream, adult only costume contests and tons of family Halloween activities make this cruise the perfect way enjoy the spooks of the season.
Now for the winter holidays, Very Merrytime Cruises are a celebration fueled by the magic of Disney. Your Disney Cruise is transformed into a winter wonderland out on the seas. Experience Mickey's Tree Lighting Magic Ceremony, dance the night away in the Deck the Deck Tropical Holiday Party, pick up exclusive holiday merchandise and more. And of course, no Very Merrytime Disney Cruise would be complete without a visit from Old Saint Nick. The real life Santa Claus stops onboard to meet all of the Disney Cruise travelers! The Disney Magic, Disney Wonder, Disney Dream and Disney Fantasy all participate from November to December 2017.
2018 Disney Cruises Unveiled:
This just in! Disney has released their first 2018 Disney Cruises and as always, we are in for a treat. Sail out of some of the most beautiful cities and enjoy absolutely incredible itineraries. You can't go wrong with Disney Cruise favorite tropical itineraries and multiple Baja and Mexican Riviera itineraries on these January through May sailings. San Diego, Port Canaveral, Miami and San Juan are where you can start your Disney Cruise adventures in 2018.
Bookings for 2018 will be available on October 27, 2016!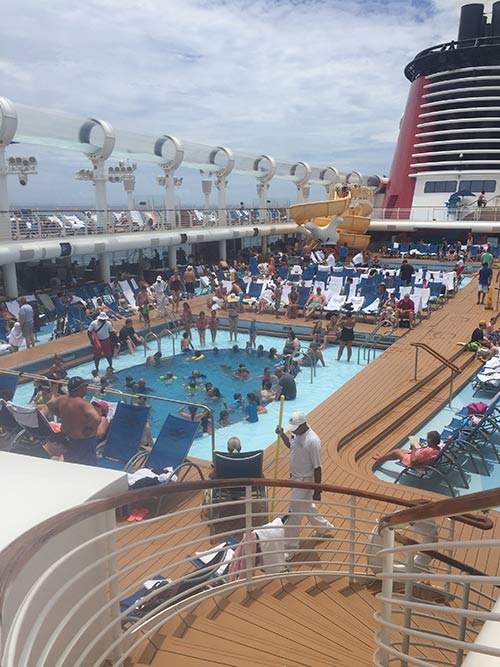 Whether you are looking to escape the galaxy, fight super villains or just want some beautiful time away, Disney Cruise special events are the perfect way to add a whole other world to your vacation! Book your Disney Cruise special event cruise with our cruise experts by calling 877-510-2929.

Check out these other great articles: