Get Away Today is full of Disney Travel Experts. Our agents have all been to the Disneyland Resort. Most go at LEAST once a year, sometimes two-three times each year! In addition to visiting the Resort so we can give firsthand experience, our agents are regularly trained by Disney. Today, David, our new contact with the Disneyland Resort, came by our office to test our Disney smarts and make sure we are in the know of all that's going on at the Resort. For fun, we began by watching the trailer for "Saving Mr. Banks" and reading the a famous Walt Disney quote, "Disneyland will never be completed. It will continue to grow as long as there is imagination in the world."
We did a quick overview of all that's new to the Resort in just the last 9 years and all that there is to do park by park:
Disneyland: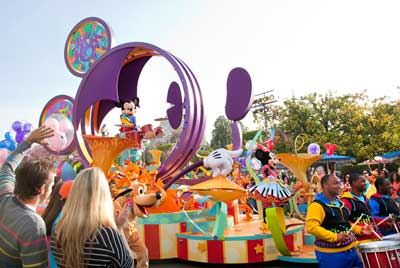 Finding Nemo Submarine Voyage
- The submarines were my favorite as a kid and I'm so glad that they brought them back with a new twist so I can share these memories with my son!
Star Tours: The Adventure Continues
- There are over 50 possible ride combinations!
Iron Man Tech
in the Innovations Building (by the way, you can also meet
THOR
in the Innovations building)
Fantasy Faire
- Guests get one-on-one time with the Disney Princesses and get to visit with three in a row! There are also two different shows (Rapunzel and Belle) that run throughout the day in an intimate venue.
Plus, all of
Disneyland's classic attractions
- Haunted Mansion, Pirates of the Caribbean (with the addition of Captain Jack Sparrow), Splash Mountain, Space Mountain, the Matterhorn Bobsleds, and so much more!
Indiana Jones™ Adventure
- Mara, the forbidden idol comes alive with new effects
Mickey's Soundsational Parade
- This lively parade amps up Main Street USA daily
Mickey and the Magical Map
- opened last year and features incredible digital effects, animation and live dancing and singing. Beloved characters from The Little Mermaid, Lilo & Stitch, Princess and the Frog, and more perform 6 times each day.
Star Wars Jedi Training
Academy
- There are seven shows each day where up to 25 children ages 4-12 per show, are chosen to battle Darth Vader
Fantasmic!
plays nightly during the busy travel season and on Friday and Saturday only during non-peak season travel. For a slightly behind the scenes view of the show, you can watch from where the rafts load to Tom Sawyer's Island. The view is slightly askew, but you'll be able to see how some of the effects work, plus that area doesn't get crowded.
Disney California Adventure Park: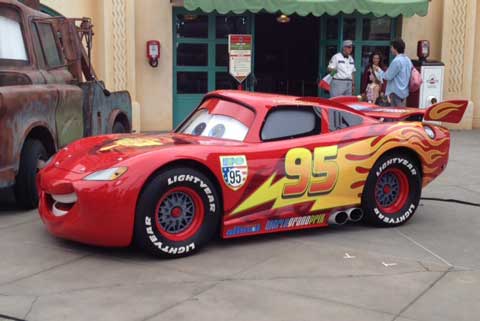 Toy Story Midway Mania
- It's impossible to ride this and not want to get back on immediately. It's so much fun to try to beat your score again, and again, and again.
The Little Mermaid ~ Ariel's Undersea Adventure
- I love this ride because I love the movie so much! I ride this one over and over.
Symphony Swings
Goofy's Sky School
- This is a super cute attraction
Buena Vista Street
- The entrance to the park is now an escape. I especially love the entertainment you can see here.
Cars Land
- This is obviously the biggest thing to happen to the Disneyland Resort in a loooong time. Radiator Springs Racers, Mater's Junkyard Jamboree, and Luigi's Flying Tires are all so much fun. The Cozy Cone Motel, Flo's V8 Cafe, and meet-n-greets with Mater and Lightning McQueen are all reasons you'll want to hang around even longer.
World of Color
- I love this show so much! The music and special effects are incredible. It is regularly updated with new sequences and always blows me away.
It was so great to talk about all of our favorite attractions! And since our guests couldn't be with us during the training, here's a message from our contact:
We'd love to share our knowledge and excitement! Book online or call our agents at 855-GET-AWAY!