UPDATED FEBRUARY 2018. We have everything you want to know about the Disneyland Pixar Fest, beginning April 13, 2018. From new shows to the return of your favorite parades, it's an event you won't want to miss.
It's been a few months, but the D23 Expo in July is still fresh in our minds. Mainly because they teased some amazing new things that we've been waiting to hear more about. Well, our wishes were granted for one of those teasers. Disney recently released information about the Pixar Fest for next year, and we couldn't be more excited!
Naturally, we wanted to share all the details with you. Not only will you be able to start planning your Pixar-themed vacation for next year, but you'll have all the insider information. You never know when you'll need to show off your current Disneyland knowledge prowess! Below is everything we currently know about the Disneyland Pixar Fest. Any new information will be updated as it is released.
Disneyland Pixar Fest 2018 Information:
The Disneyland Pixar Fest begins on April 13, 2018. That's right, you won't have to wait until next summer to experience this fun celebration. The Disneyland Pixar Fest is set to debut in both Disneyland and Disney California Adventure Park on April 13, 2018. AS OF FEBRUARY 2018, Disney announced that Pixar Fest will be closing on September 3, 2018. Pixar Pier is slated to open during the celebration, with a newly-announced opening date of June 23, 2018.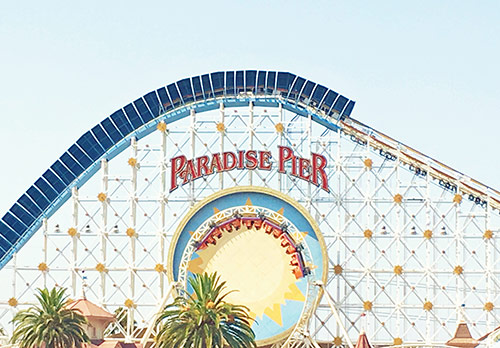 A new fireworks spectacular will debut for the event. We can't help but get giddy at the mention of a new fireworks show at Disneyland. The nighttime entertainment always blows us away and we know the new "Together Forever – A Pixar Nighttime Spectacular" will not disappoint. The new show will debut on opening night of the Disneyland Pixar Fest and focus on a theme of friendship, something always present in Pixar films.
Pyrotechnics, music and giant projections will help the emotional journey of "Together Forever – A Pixar Nighttime Spectacular" come to life. Like past fireworks displays, you'll be able to watch projections in front of Sleeping Beauty's Castle, on Main Street, U.S.A., Rivers of America and "it's a small world." Plus, we've heard that Buzz Lightyear will have the honor of flying over Sleeping Beauty Castle each performance. Talk about infinity and beyond!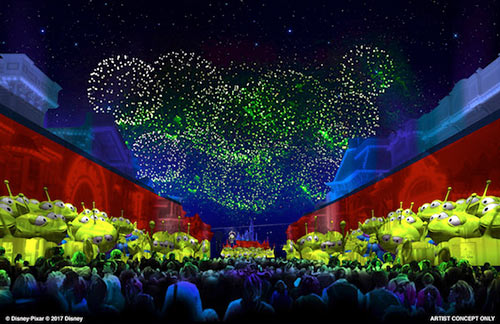 Photo Courtesy of Disney Parks Blog
Your favorite parades will be returning. While we were excited to hear about the new fireworks show, we may or may not have jumped up and down in joy to hear about the parades returning for the Disneyland Pixar Fest. The Paint the Night Parade is finally returning! However, it will be coming to Disney California Adventure instead of Disneyland. We can't wait to dance along to the beat in California Adventure, especially since a new Pixar story will be joining the parade.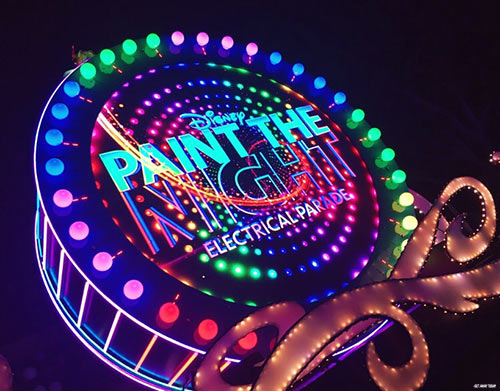 Disneyland will also be home to a fan-favorite parade for the Pixar Fest next April. The Pixar Play Parade from Disney California Adventure Park will be rolling through the Disneyland streets for the first time ever. On top of the iconic Pixar lamp, new characters from UP and Inside Out will join the fun. If you need to take a moment to process your excitement, go ahead. We can't wait for these two great parades to return, either. As of February 2018, Disney announced an Incredibles-themed float will also be joining the Paint the Night Parade lineup in June.
Beloved Pixar shorts will be shown throughout the event. There will be even more entertainment happening in Disney California Adventure for the Pixar Fest – an entire film festival, in fact. The Pixar Shorts film festival will be rotating your favorite Pixar shorts at the Sunset Showcase Theater in Hollywood Land. For the Birds and Lava have both been confirmed, so we can't wait to see what other Pixar shorts will be playing during the Disneyland Pixar Fest.
You'll find more Pixar characters throughout the parks. On top of all the entertainment, you'll be able to meet more of your Pixar pals during the Disneyland Pixar Fest. Rumor has it that characters from Toy Story, Monsters Inc., Finding Nemo, Cars and more will be seen during the Pixar celebration. Not all locations have been confirmed for all the meet-and-greet opportunities, but the Paradise Gardens area will feature a Pixar character greeting area. The area will also showcase a new Pixar-themed musical group along with crafts and activities for your little ones.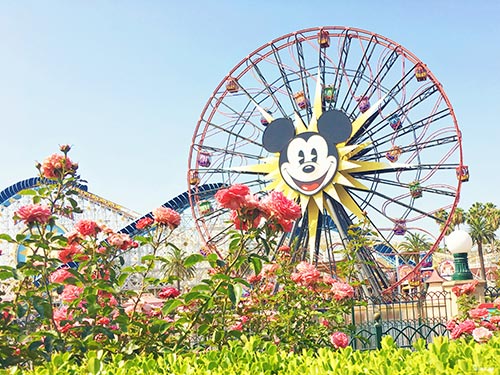 New merchandise, décor and food will accompany the Disneyland Pixar Fest. You can always count on new food and merchandise when Disneyland celebrates. The Pixar Fest is no exception. While there haven't been many exact items revealed yet, we know there will be new food, décor and souvenirs available. Currently, the only confirmed item is an exclusive Pixar Fest charm bracelet that will feature character and friendship message charms. Of course, we'll update you as we learn more about the selection.
We couldn't be more ecstatic to hear about the Disneyland Pixar Fest. As always, make sure to follow us on our Facebook and Instagram pages for the most up-to-date information on everything travel.
If you're already ready to visit the Disneyland Pixar Fest, raise your hand. Better yet, start planning your Pixar-inspired vacation to Disneyland now! You can get the best rates when you book with Get Away Today, plus lock in your vacation for only $125 down. It's a win-win. Book any of our Disneyland packages online or give our agents a call at 855-GET-AWAY. You've got a Disney friend in us, that's for sure.

Check out these other articles: