This year has been one of BIG change for the Disneyland Resort with the opening of Cars Land and the grand re-opening of Disney California Adventure Park. With all of the excitement taking place over at Disney California Adventure, Disney has made some changes to their Magic Morning early entries and we wanted our guests to be among the first to know. To start off, here are some definitions:

Magic Morning = One hour entry to Disneyland Park before the park opens to the general public. (normally Fantasyland and Tomorrowland) This benefit is included on ALL Get Away Today 3-Day or longer Disneyland Resort Park Hopper AND One Park Per Day Tickets.



Extra Magic Hours = One hour early entry into Disneyland Park AND Disney California Adventure Park (depending on the day) before the parks open to the general public for guests staying at one of the Hotels of the Disneyland Resort (Disney's Paradise Pier Hotel, Disneyland Hotel, and Disney's Grand Californian Hotel & Spa) for every day of their stay. Guests will need a valid ticket for all days of entry to get in early and will be able to use their entries during their entire stay.

On September 30, 2012, a new schedule for all Magic Mornings and Extra Magic Hours will begin as follows:

Magic Mornings (one per qualifying ticket for ALL guests) will be available for early entry into Disneyland on Tuesday, Thursday, and Saturday ONLY.

Extra Magic Hours (exclusively for guests at the Disneyland Resort Hotels with valid tickets) will be available for early entry to Disneyland on Tuesday, Thursday, and Saturday AND early entry to Disney California Adventure (including Cars Land!) on Sunday, Monday, Wednesday, and Friday. Just show your active room key with your valid Disneyland ticket, and you get in!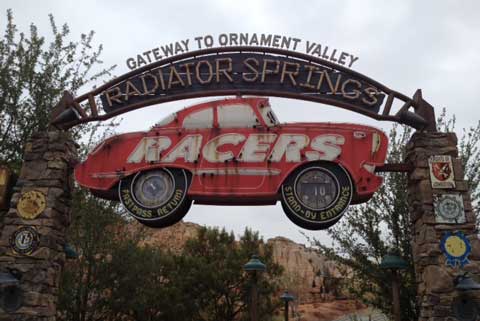 Now there are even more exclusive perks to staying at the Hotels of the Disneyland Resort, which we've always thought offer the most magical Disney vacation experience! This also means of course, if you are not staying on property, you'll want to be sure that you plan to use your Magic Morning Early Entries with the new days they're available for our Disneyland tickets: Tuesdays, Thursdays, and Saturdays. We hope this information is helpful while planning your vacation and booking one of our Disneyland packages. As always, our agents are happy to answer any questions or help in any way we can! Feel free to call us at 855-GET-AWAY.


Check out these other great blog articles:

Top 10 Reasons to Stay at the Disneyland Hotel
Cars Land and Buena Vista Street at Disney California Adventure Park Video
Goofy's Kitchen Details at Disneyland Hotel
Disneyland Hotel Room Tour
Disney's Grand Californian Hotel Room Tour