At Get Away Today, we love hearing from our guests before, during and after their vacations. We got this email from one of our guests who is planning a birthday trip during Halloween Time and the Diamond Celebration. It's like the trifecta of celebrations at Disneyland! Here's her email to us:
"Hey there - Just wanted to send a quick thank you to you guys for being awesome. My sister Naudia and I just started using your count down calendar and we get so excited each night when we take another ring off. I'm in my 30s and she's in her 20s, but you wouldn't know it by our giddy anticipation. In all fairness, Disney has that magic to make me feel like a kid again. (o:
"We are going for my birthday, which is on the 26th of Oct, and I just wanted to ask the experts if you have any tips or suggestions for must see or must do events, not just for b-day or Halloween, but in general.
Anything we shouldn't miss?
Do you have any recommendations/tips for a World of Color dining package?
Which restaurant has the best reserved viewing? How about Fantasmic?
Thanks again for all your help. I have loved working with you over the years and will always come back and continue to recommend you to others because you are amazing!
-Nicole"
Christy, our Customer Service Manager, put together some great tips for this guest, because as she mentions, Disneyland brings out the inner child in all of us. It doesn't matter if you're 20, 30 or 80. We added a few extra tips to her email and hope you'll find them helpful as you plan any celebration at Disneyland:
What Does Disneyland Do On Your Birthday?
What's For Free On Your Birthday?
Make sure you get your birthday button at Guest Relations/City Hall just inside Disneyland. It is the building beside the fire station. Wear the button every day; you will get so many happy birthday wishes, and perhaps a surprise.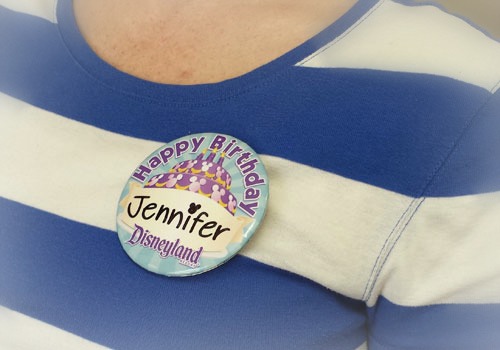 You absolutely must see the Paint the Night Parade and Disneyland Forever Fireworks. Both are new as part of the 60th Diamond Celebration. The best viewing spot for both shows is the crystal shop on Main Street U.S.A. You'll want to get there early. As soon as Paint the Night parade is over, the fireworks will start. You will have the best view. If you're looking to avoid crowds, go down by "it's a small world." It's on the parade route and you can also see the fireworks from this location. The projections will show on the front of "it's a small world." Currently, there are a total of five locations to watch the Disneyland Forever fireworks. You can also get a great fireworks view in front of the castle, by the Matterhorn, or go over by the Rivers of America.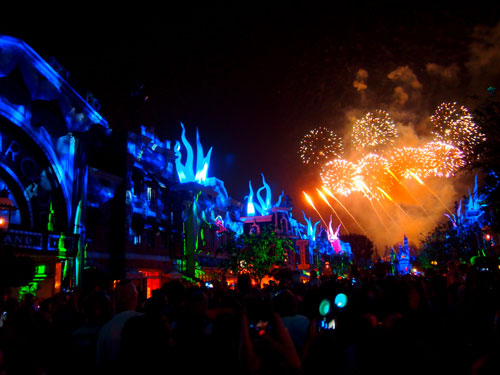 Photo Courtesy of Stephanie Curtis
Fantasmic! is now only playing through January 10, 2016 when it will close temporarily to make way for Star Wars Land. In the meantime, guests are no longer allowed to put out blankets and hold their places for the show. You need to grab a Fastpass early in the day.
I would recommend purchasing the meal at the River Belle Terrace. The meal is a three course dinner that includes a preferred viewing ticket. The viewing is next to the viewing area for Blue Bayou dining packages, but it's great food and about $20 less per adult. If you are interested in that, you can call Disney Dining at 714-781-3463 or make a reservation online.

If you are going during Halloween Time, check out the dates for Mickey's Halloween Party. You must have the ticket to stay in the park for the party. On party days Disneyland opens earlier to compensate for closing early for the Halloween party. Disney California Adventure Park remains open for guests who don't have party tickets and have a park hopper ticket. The Halloween Party tickets sell out each year, and are already sold out for 2015. You may be able to find some who is selling their tickets online.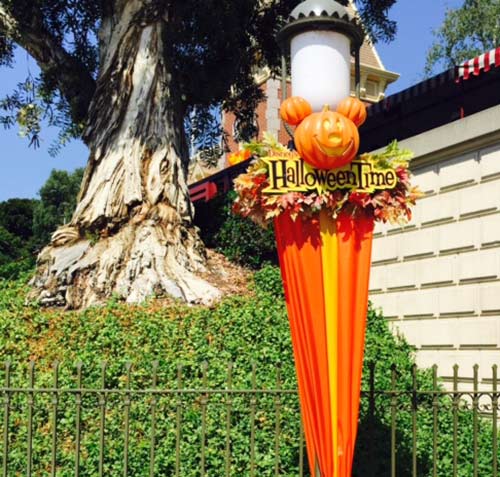 Mickey and the Magical Map is one of my personal favorite shows that can often be missed. It is tucked away in Fantasyland near "it's a small world."

This is one of the last chances you'll have to see Aladdin the Musical located in Disney California Adventure Park. The show has been hugely popular since its opening in 2003. The show will be closing permanently on January 10, 2016 to make way for a new Frozen musical show. You'll want to make time to see this show one final time.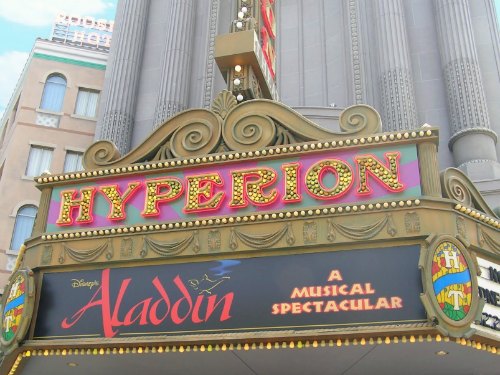 Character Dining is an awesome way to spend one-on-one time with the characters. My favorite is the Minnie and Friends Breakfast inside Disneyland, or Goofy's Kitchen for dinner at the Disneyland Hotel. Let them know you are celebrating your birthday when you make your reservation. They will bring you a cupcake and sing to you.
World of Color - Celebrate! is the new 60th anniversary version of the show. Like the original, there are two ways to see the World of Color. When you enter Disney California Adventure Park in the morning, go to the Fastpass machine right by Grizzly River Rapids. Your ticket will give you an assigned return time and section. The second way is to purchase a World of Color dining package. There are three restaurants that each offer a three course meal that comes with a ticket to go to a preferred section for best viewing of the show. Out of Ariel's Grotto, Carthay Circle Restaurant and the Wine Country Trattoria, Carthay Circle is my top pick. You can make your reservation through Disney Dining online or call 714-781-3463.
Radiator Springs Racers is the hottest ticket in town. Grab a Fastpass first thing so you have a specific time to go back and you can ride it with a minimal wait.When you enter the park, go straight. Just past the Carthay Circle Restaurant you will see the Fastpass kiosk with the end of the line usually around Carthay Circle. The Fastpass line goes quickly, so don't let it scare you away. If you don't care about being in the same ride vehicle as your fellow travelers, take advantage of the single rider line. You'll have a much shorter wait.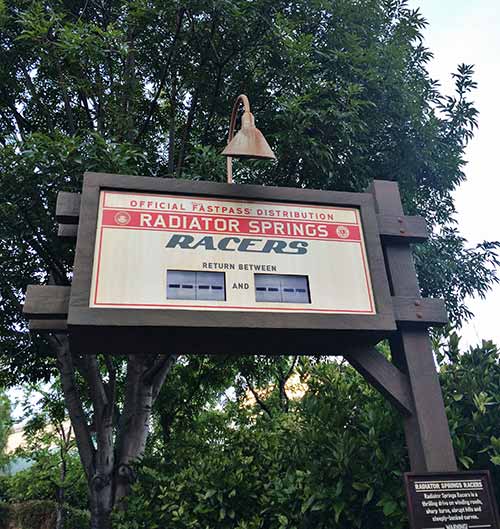 Sign up for birthday clubs for are restaurants for free meals or dessert. We compiled a list of the restaurants and what they provide the birthday boy or girl on our article: Ways to Celebrate at the Disneyland Resort.
You can see that there are so many reasons and ways to celebrate at Disneyland! If you haven't booked your Disneyland vacation yet, check out all of our
Disneyland packages
online to save big, or call our Disney experts at 855-GET-AWAY. We'd love to help you celebrate!

Check out these other great articles: