"Just wanted to drop you a note to let you know how happy we are with your support. We have booked several trips with you in the past and have never been disappointed with the follow up or the customer service, not to mention the prices. We will always go to your site first. Keep up the good work!!
Thanks,
Kay C."
"Our vacation was great, with the exception of not being able to ride some of the popular rides. But my 4 year old niece had a ball. As you can see from the picture. It was her first trip to Disneyland. She was dressed like Cinderella, and had lunch with the princesses. It was the highlight of the vacation.
The hotel was very nice and the rooms were comfortable. Get Away Today's service was great and I will definitely book again, and refer it to everyone. It was a pleasure working with you.
-Barbara C."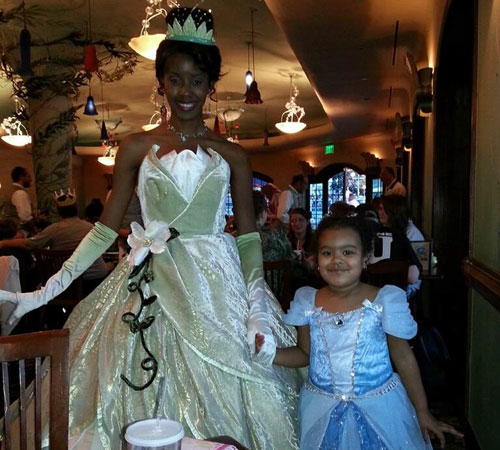 "My family and I wanted to thank your company for a wonderful trip. It worked out exactly as planned and we will use your company again for our next Disneyland trip.
And we saw your lanyards EVERYWHERE.
Neil T."
"Thank you for helping us have a great trip. It was my husband and my 5th time we have been to Disneyland and this was the most enjoyable. Not having to worry about rooms or tickets was a big plus. The personnel were so accommodating in anything extra that was needed and giving us directions to the beach and other areas. We will definitely use Get Away Today again.
Thank you,
Richard and Sheila G."
It is truly our pleasure to help families make vacation memories at the Disneyland Resort! Whether it's a first time visit, or one of many returns, we do our best to make Disneyland vacations as affordable and seamless as possible. Let us help you book your next Disneyland vacation online or over the phone by calling our Disney Experts at 855-GET-AWAY.