"Thanks to Get Away Today, our first family vacation to Disneyland rocked! When planning our trip, I researched numerous online offers and hotel deals. No matter how I crunched the numbers, GAT provided the most options and best overall value. Everything went off without a hitch, which is rare, and there were no hidden surprises. Everything about the trip was exactly as we had envisioned - great times at Disneyland and our hotel was awesome. We will definitely recommend GAT to friends and use you guys again.
-Andy N. "
"Thank you both SO MUCH for all the help you gave me in planning and organizing our Disneyland trip. We had a WONDERFUL time. Aurora thoroughly enjoyed the whole experience, especially her 3rd birthday (pic below of the three of us with the Big Cheese).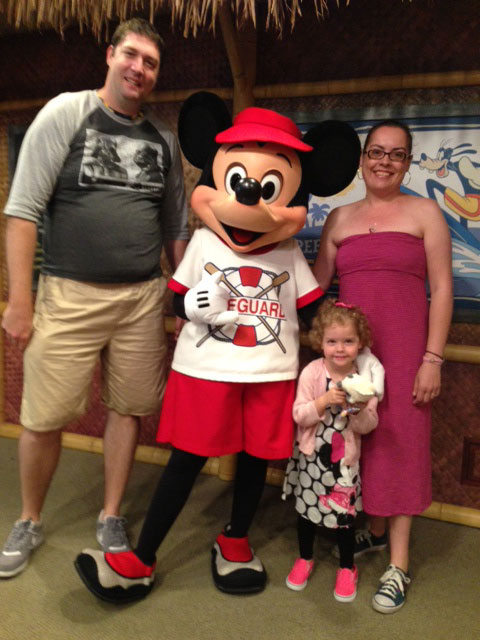 Hopefully we'll go back in a couple of years, and you'll hear from me then!
All best,
Steph S."
"We booked our Disneyland Vacation with you. What a deal and what a great time we had! You have the best prices HANDS DOWN and are so willing to go out of your way to make sure we are having a great time. We had to add on a night's stay, which you willingly worked out for us without a hitch. Get Away Today Rocks!
-Angie T."
It's our goal to make every
Disneyland vacation
rock! Let us help you plan your next Disneyland vacation. Book online or call our Disney Experts at 855-GET-AWAY.

Read more about what our guests are saying:
Proposals, Engagement and Love from Get Away Today Guests
A Magical First Disneyland Vacation - a Photo Blog
Disneyland Vacations: It's Our Pleasure
Vacation Savings and Memories