Limited Time Magic was created by Disney to celebrate some of life's most valued memories which are made during those exceptional moments when families are able to spend special time together. Disney wants to ensure that you and your family have the most memorable family vacation and continues the Limited Time Magic throughout the year!
This July, instead of the normal 1-2 days of festivities, Disney is presenting Independence Week, giving your family a full week of patriotic Disney fun!
Disney will be saluting America with several special events you won't want to miss out on! Experience a Fourth of July Concert in the Sky as you and your family view the inspirational Independence Day fireworks show. The fireworks will be set to touching patriotic songs and giant bursts of red, white and blue!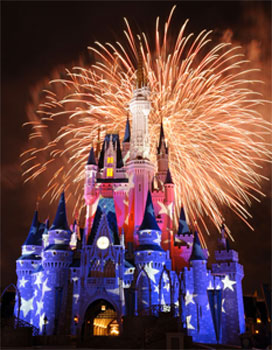 Photo Credit: waltdisneyworldinfo.com
Your family will also find special, limited-edition U.S.A. shirts, ear hats and other patriotic souvenirs to ensure you get the most out of your 4th of July week in the park! From the fireworks, to Cinderella's Castle, both Disneyland and DisneyWorld will be covered in red, white and blue in celebration of the land of the free and home of the brave!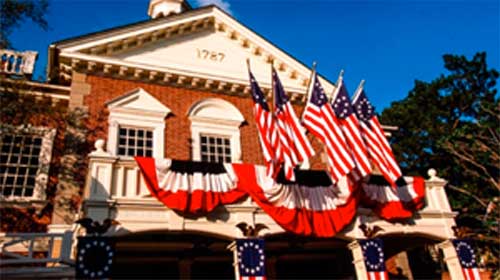 Photo Credit: Disneyworld.com
To plan your patriotic Disney 4th of July getaway, go online or contact our reservation staff at 855-GET-AWAY.