"Just wanted to thank you all at Get Away Today for always making it easy to book, easy to add, and easy to play on our Disney Vacations!!
This time we went to celebrate our oldest daughter, Ashley's, Sweet 16th Birthday!! She didn't want a big party, just a day at Disney with her family on her birthday!! So, of course, we had to make it happen, and add a couple more days for more fun!!
Here is a picture we took of her at one of her most favorite spots in Disney on her actual birthday, August 12th. I know that this will be a birthday she will not every forget!!
- Erica O."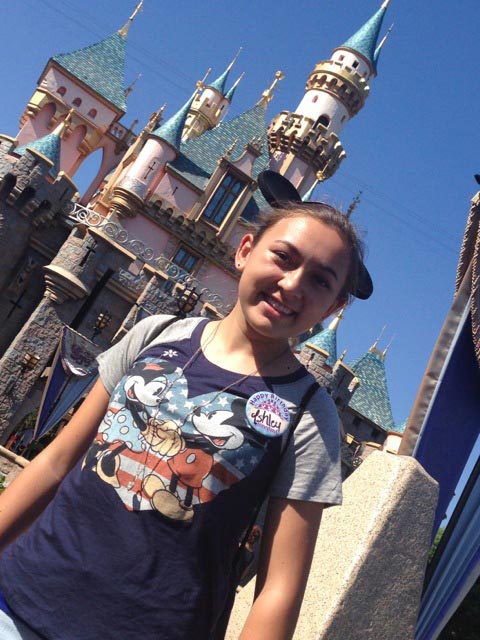 "We had a great vacation. My family really enjoyed Disneyland and Madame Tussaud's Wax Museum. I would highly recommend booking your vacation using Get Away Today because you can order all of your tickets in one place including your hotel stay! Attached are some of our pictures from our family vacation. We will be using this website for our future vacation planning!!
Thank you!
Jessica V."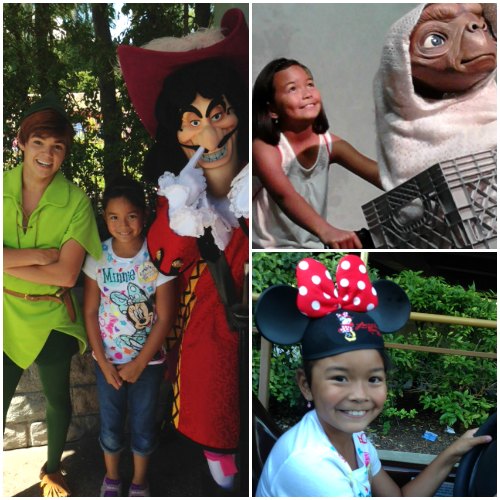 "Thanks for helping us out with our vacation. We were very anxious in planning this trip since our son has autism, and we weren't sure how he would respond to all the excitement. Our hotel room was awesome. We had just what we needed at a great price and the kids LOVED the bunk bed. The hotel is also very close to the park, which makes it easy to sleep in a bit and not worry about traffic or when and where we need to be places.
The tickets we were provided made entering the park very easy and we loved not having to wait in line to purchase them. Furthermore, the tools you provided to reserve meals at the park were super handy. We loved all the places we ate, and how it was all in order for us. All we had to do was show up.
Disneyland, as always, was a dream come true. They had all sorts of helpful tools available to us to help our son have a more enjoyable time and we barely had to deal with meltdowns at all. He keeps asking when we're going back to see Mickey. I'm sure we will again soon. And of course, we'll be booking through your company. It makes the whole thing so much easier.
- Taryn J."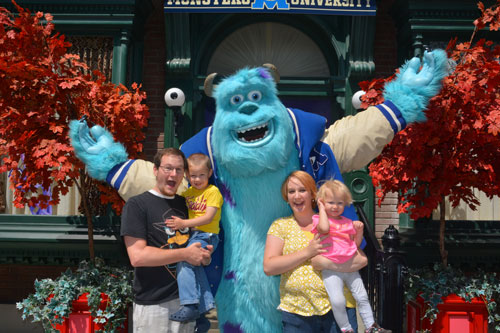 We make it our goal to have each family vacation be as easy and magical as possible. In fact, easy Disneyland vacations are our deal. Whether it's celebrating a birthday or just spending some much needed time together, we want it to be fun-filled and stress-free. That starts by knowing that you're getting the best price possible. Then, it continues knowing that we're here for you seven days a week. If something does go wrong during your vacation, we're here to help. Let Get Away Today make your vacation a dream come true! Book online or call our Disney Experts at 855-GET-AWAY.