Today we are thrilled to spotlight one of everyone at Get Away Today's favorite leaders, Jennifer Dunyon. You may recognize her from our Facebook Live videos, or even your local TV station. She is our VP of Communications, and a mentor and friend to everyone she meets. Her positivity and enthusiasm are contagious. It's true that the culture of an organization starts at the top, and we are so lucky to have Jen be there for us! Learn a little bit about Jen and we're sure you'll see why we love her so much.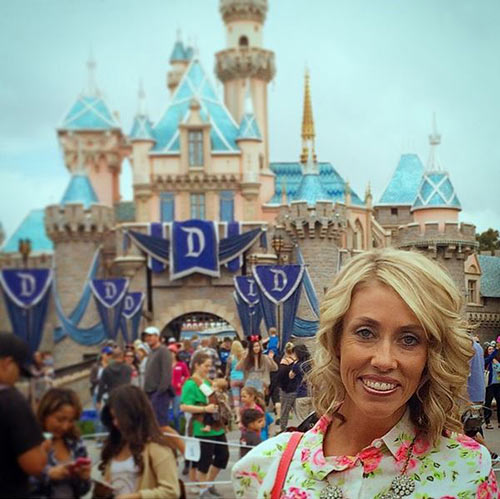 How long have you worked for Get Away Today and what is a brief job description of your current position?
I've officially worked at Get Away Today since 1998, but have watched Get Away Today grow since its beginning in 1990. I'm lucky enough to be Chuck and Julie Smith's (co-founders of Get Away Today) eldest child. They incorporated us kids as the "travel guinea pigs" when we were young and we loved it! Traveling as a family have been some of my fondest memories!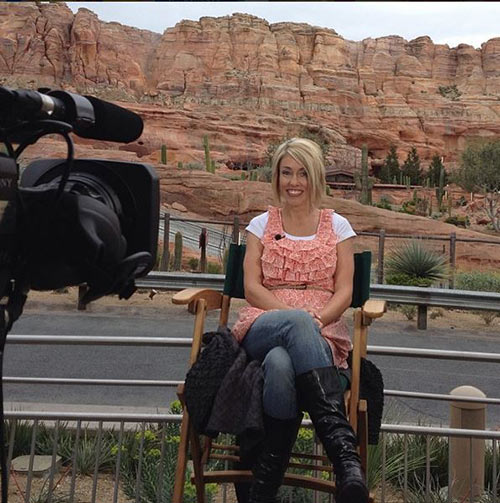 I am the Vice President of Communications for Get Away Today. I am the spokesperson for our brand and get to lead our talented team. Some of my favorite job responsibilities include training our awesome reservations staff, attending FAM trips, working with our social media, business development and design teams, and so much more. I love that when I have an idea to implement, I can run with it and hopefully make the company a little better every day.
What is your favorite thing about working for Get Away Today?
It's hard to choose a favorite, because I have 48 of them...our fabulous employees! I also love working with our customers and clients. It's so fun working with a company that brings so much happiness to so many people!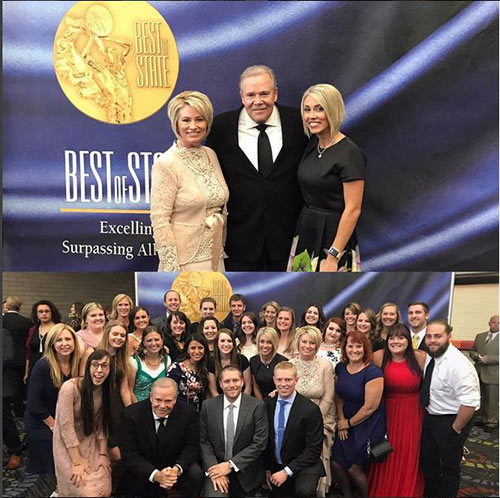 I also LOVE to travel and create memories with my family and hope to help thousands of families each year do the same.
What is one of your most memorable vacations?
I have so many memorable vacations because traveling is a top priority in our household. I loved traveling over Sping Break this year to the Caribbean and sailing on the new Royal Caribbean ship, Harmony of the Seas. I haven't stopped talking about it since we've gotten home. The Harmony of the Seas is brand new and breathtaking - it had everything and more! My family is at such a great age for traveling and we had a wonderful time with family and friends aboard this PERFECT ship!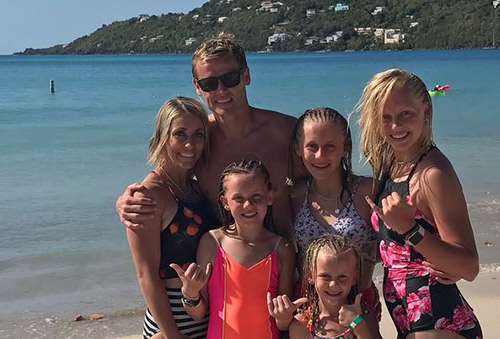 What are your personal three top vacation destinations?
I love traveling and enjoy finding charm in every destination we visit. As long as there is good food (thank you Yelp and Trip Advisor for always helping to find the best places), some shopping, beautiful scenery and something to learn - then I will have a wonderful time! It's hard to narrow it down to three, but I will try….
Hawaii-
Who doesn't love this amazing vacation destination? I grew up traveling here each summer and hope to continue that tradition with my family - if not each year, every few years. I love staying at the Aulani or Royal Hawaiian on Oahu. In Maui, I love the Grand Wailea Resort. It's so amazing that you never need to leave the resort and there are always a celebrity or two to spot.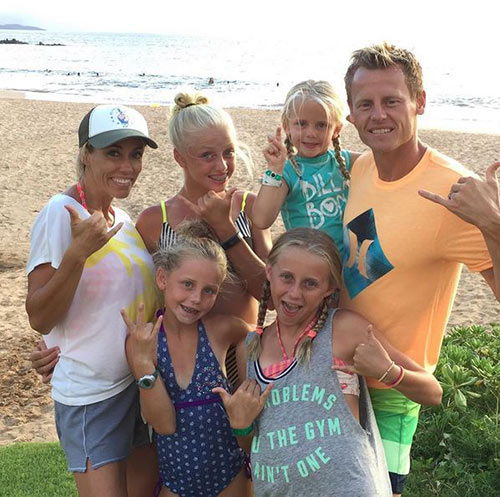 Whistler, Canada-
This west coast destination can sometimes get forgotten. We travelled there for the first time last summer for my husband to compete in the Ironman and we already want to go back. The scenery was breathtaking and there were so many great restaurants, shopping, trails, biking, etc. A mountain paradise!
California and Scottsdale-
I can't choose just three…so many great places that we frequent! I love everything about California! Disneyland of course is the Happiest Place on Earth!!! I also love San Diego, San Francisco, Carmel and just all the amazing places to visit in this beautiful state. Arizona, in particular Scottsdale, is my favorite place to eat out and shop! Living in Utah, it is such a treat to escape here for a few getaways during the winter months.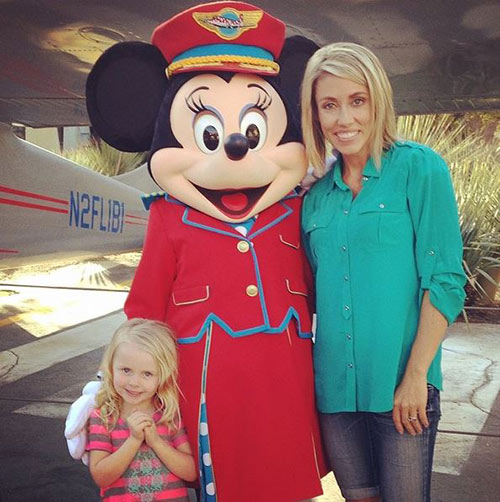 What is your favorite Disneyland memory?
I was able to attend the exclusive Disneyland 50th Anniversary Celebration press event. It was on my birthday and it was my first "special event" I'd been included in. I was amazed to see Julie Andrews, Christina Aguilera and many others perform. The castle was breathtaking for the 50th anniversary- adorned in gold! It was the prettiest I've ever seen it!
I also remember the first time our staff was escorted by the Disneyland Guides through the park and we didn't have to wait in lines….that really felt like we had arrived. ;)

What is one of your most memorable experiences with a guest or partner?
I love working with our education and Credit Unions for Kids partners. I love how every vacation equals a donation back to help kids. I have so many memorable experiences watching those funds be used for good.
I also love every time a customer walks into our office or asks a question on Facebook live. I could talk "planning a vacation" All. Day. Long!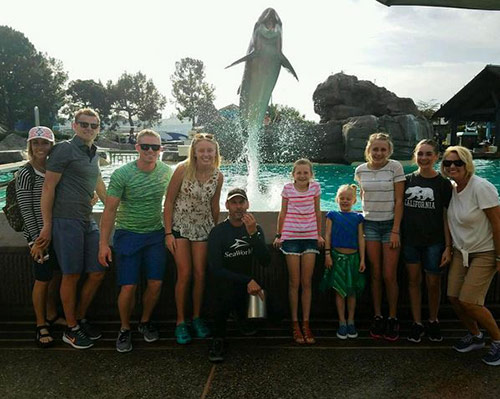 We hope you can feel how much Jen cares about making vacation dreams come true for everyone! She sets the tone for the entire company with her passion and kindess. As you can probably tell, we'd love to help you book your family's vacation as well. You can you can call our reservation agents at 855-GET-AWAY or book any of our vacation packages online.

Read about more of our employees here: