We are more than excited to spotlight one of the top leaders at Get Away Today, Wade Stocker. As Get Away Today's Director of Operations, Wade is continuously working not only with employees and guests, but all of our hotel and attraction partners. You can always count on him to have a smile and a solution ready, whatever your issue may be. He's worked with Get Away Today for nearly 20 years now and is a true example of the shining leadership you'll find here. We hope you enjoy getting to learn a little more about Wade and know you'll see why we think he's so fantastic to work with!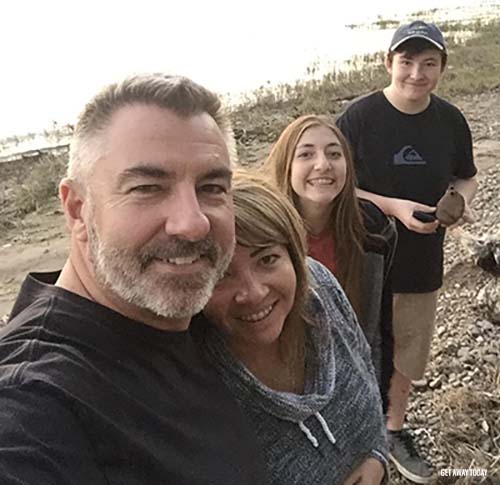 What is your favorite thing about working for Get Away Today?
There are so many things to love about working for Get Away Today. I'd have to say there are three things that stand out most when it comes to Get Away Today; the employees I work with, knowing we're sending people on dream vacations and being able to work with all of the different partners. Travel is such a fun industry and we're really able to turn on a dime and try new things with Get Away Today. I can't help but love the thrill of seeing how these experiments turn out and just the overall excitement of creating these processes.
What was one of your most memorable vacations?
There have been so many, it's really tough to choose just one. All the vacations I take with my family have been fun and of course stand out in my memories. Most recently, we were able to take our kids along with the grandparents and my niece and nephew to Disneyland. It was my niece and nephew's first time to Disneyland. It was great to be a part of them experiencing that distinct magic for the first time. We also went to a Major League Baseball game, which has always been my mother-in-law's dream. It was just a blast to do so many first time things and really spoil everyone!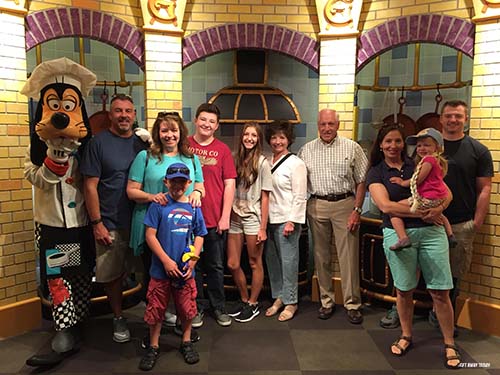 What are your personal top three vacation destinations?
This is another tough question! For me personally, I'd definitely have to say Beaches, National Parks and really anywhere that you can immerse yourself in culture. I know that last one might be a little vague, but there are just so many places that embody that for me and I think it's important to explore different cultures.
I also enjoy theme parks because of the value and fun. While some people may think they are really expensive, it always amazes me to actually break down the cost of what you're getting to experience with that ticket and see how much you're truly saving!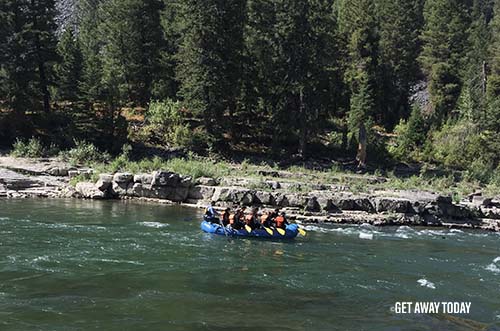 What is your favorite Disneyland memory?
I think my most recent favorite Disneyland memory would have to be surprising my daughter with a trip for her 16th birthday. Disney really pulled out the red carpet for us! We stayed at the Grand Californian and had the room decked out in decorations to celebrate. The Extra Magic Hour for staying on property was the best. We woke up super early every morning, took a break halfway through the day to swim or relax at the hotel, and then were back to close down the park each night. She wore her birthday button the whole time and just lit up every time a Cast Member or another guest would wish her a happy birthday. If you ever have the chance to visit Disneyland on your birthday or take your kids on their birthday, do it. It's so much fun!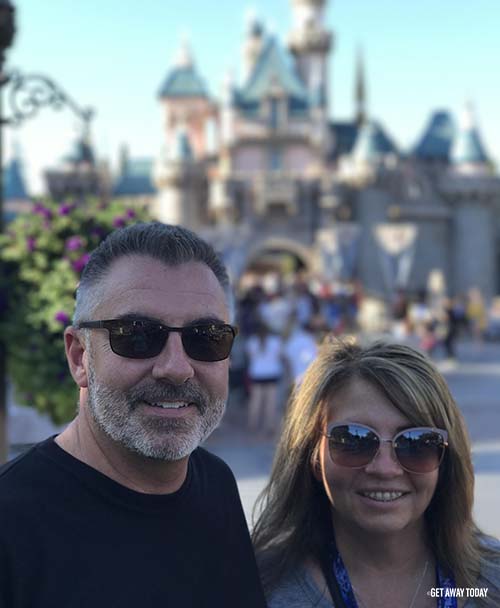 What is one of your most memorable experiences with a guest, partner or coworker?
In my position, I tend to have a lot of experiences with guests, partners and coworkers - all of them memorable. Some of my favorite experiences include when we get to wow guests with our customer service. There are inevitably times when things go wrong and we always make sure to admit our fault and really take care of guests in every way we can. That goes hand in hand with my experiences with Get Away Today's employees. I love seeing them grow and getting their input when things come up. I want to make sure that each and every one of them knows that our guests are the highest priority and be empowered to do all they can to help.
I always have a good time when working with our hotel and attraction partners as well. Many of our partners have been around for years and we've been able to create such great relationships with all of them. It's also fun to work on finding new hotels and attractions and creating partnerships with them. I really do enjoy every experience I have with Get Away Today's employees, partners and guests.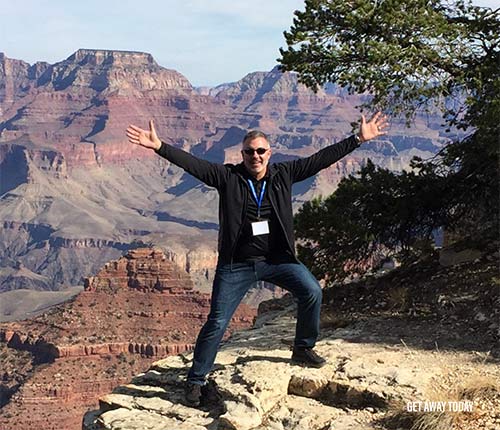 We hope you can see why Wade is such a fantastic Director of Operations. He always does his best and no matter what, focuses on taking care of each and every one of our guests as the top priority. He'd love for Get Away Today to be part of your next vacation! You can book any of our vacation packages online or give our travel experts a call at 855-GET-AWAY.

Find out more about the Get Away Today team: