We've got all you need to know about the return of the Epcot International Flower & Garden Festival for its 24th year in spring of 2017!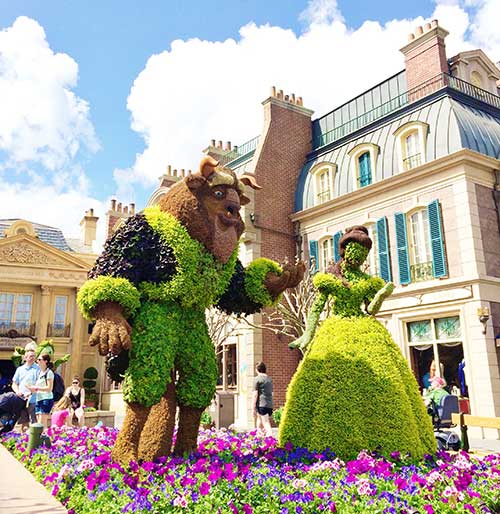 Epcot, one of the four parks of the Walt Disney World Resort is widely known for its cultural and seasonal festivities. One of the most known celebrations is the International Flower & Garden Festival. This annual event brings beautiful gardens, delicious food and great entertainment together each year.
The 2017 Epcot International Flower & Garden Festival dates have finally been announced along with information about new experiences coming to the festival. The seasonal festival will blossom from March 1st to May 29th, bringing new entertainment, topiaries and food to the 2017 celebration. Some of the most notable new offerings will be:
Two new Outdoor Kitchens will join the 13 returning Outdoor Kitchens. You'll be able to drink and eat your way around Epcot, focusing on fresh, farm-market food at the two new locations.
A brand-new Belle topiary will be added to the new generation of princess topiaries that already include Snow White, Anna and Elsa. You'll find the beautiful topiary outside of the France pavilion along with a Beast topiary.
Figment, the feisty mascot for the Imagination! pavilion, will be seen for the first time in topiary form as well.
Guests will be welcomed by a new topiary garden featuring Mickey Mouse, Minnie Mouse, Daisy and Pluto at the front entrance of Epcot.
The Garden Rocks concert series has expanded to four days, running Friday through Monday of each week.
Garden Rocks Dining Packages will be available for select days.
The interactive play gardens have been reimagined to include a "Cars"-themed garden that will include a new character from the Pixar movie "Cars 3" that will be released in June 2017.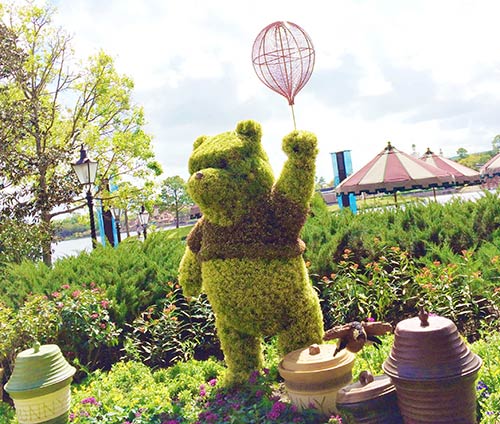 Disney World is expecting this to be their biggest International Flower & Garden Festival yet! On top of these exciting new features, you'll be able to enjoy the usual favorites such as:
The "Fresh Epcot" family photo spot featuring Donald Duck, Huey, Dewey, Louie, Chip and Dale in front of Spaceship Earth.
Up to 70 character topiaries throughout the park – including classics like Lady, Tramp, Simba, Timon and Tinker Bell.
The "Butterflies on the Go" garden will return to teach about the Monarch's journey across the continent.
The gardens leading to Soarin' Around the World that feature edible flowers and plants known for their healing attributes.
It's easy to see why the International Flower & Garden Festival is a fan-favorite! Your family will be able to taste their way around Epcot while learning how to grow the food they're eating. Kids and adults alike will be more than awed at the 70,000 plants around the park, not to mention the 220 mini-gardens floating in the World Showcase Lagoon. Be aware that you may find yourself trying to turn your own vegetation into Disney characters when you get home!
If the food and topiaries aren't enough to amaze your family, the Garden Rocks weekend concert series will be. Strolling around the different countries of the world while listening to a collection of classics is an experience like no other. With popular musicians spanning from the last four decades, there's sure to be something for everyone at this year's International Flower & Garden Festival.
The best part is that all of this is included with your admission to the park! Food and beverage purchases are additional, but your family can enjoy the spectacular gardens and music for no extra cost. If you're heading to Disney World between March 1st and May 29th of next year, this is something you won't want to miss. It's an opportunity to not only teach your kids about different cultures, but also about gardening and sustainable food choices!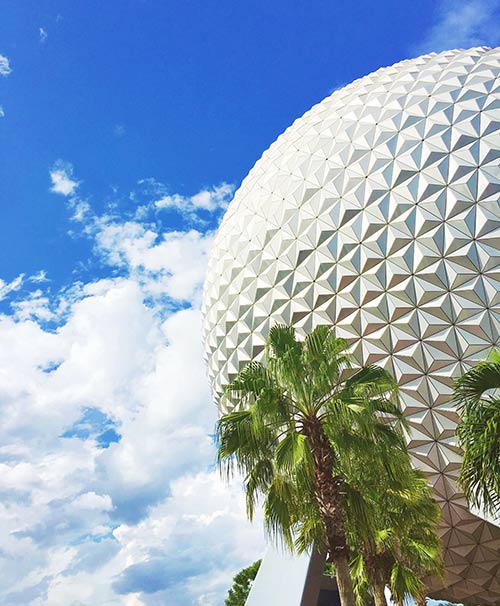 You can book your spring Disney World vacation online or by calling 855-GET-AWAY. Our travel experts can't wait to help you plan your next family vacation!

Check out these other great articles: