"A Big Thank you to Get Away Today. Our vacation to Disneyland was amazing. The agents at Get Away are amazing. We made several changes and always got the best service. The kids all had a blast. In fact I booked our next year's trip before we came home. Thanks again to Get Away Today. Best prices also.
Thanks again,
Julia R."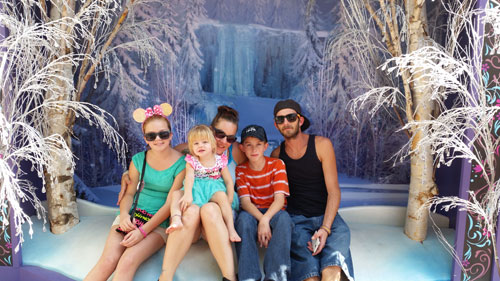 "Just wanted to let you know how much I appreciated the excellent service I received from Sarah and Holden. I feel like every part of the Disney experience should be magical, including the booking - and these two made it happen! I called one other agency (Costco) and had a rep that was cold and rushed. The Get Away Today experience was just fantastic! I hope you can recognize Sarah and Holden for their good work. Attitude makes all the difference! We look forward to booking future vacations with you!
Best,
Brandon E."
"We had a WONDERFUL time at Disneyland last week! Our girls are definitely not fans of the roller coasters, but we found some great rides to all enjoy. We really appreciated having everything taken care of from your end, with the bus tickets, hotel and park tickets all in one shebang. Thanks so much!
- Elizabeth K."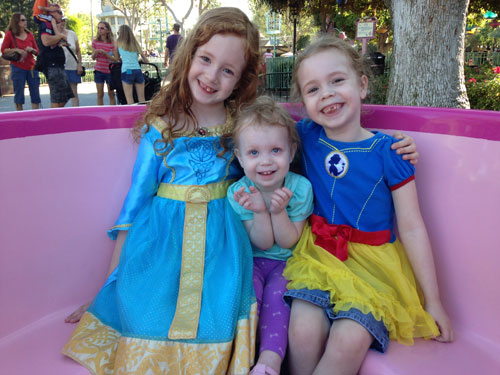 "I recently purchased a vacation from your website. I bought a
Disneyland package
that included Disneyland 2 day park hopper tickets and hotel reservation for my girlfriend's birthday. This is the first time I have ever done something like this and have traveled with my girlfriend of 6 years. I have to say it was the easiest and stress free process on your website. The package was delivered to my mail VERY quick and included all information I needed to know. Got back from the trip yesterday and I have to say thanks for making it easier for us and we had so much fun :)
-Ivan B.
It is a special thing to be a small part of treasured memories. We want each Disneyland vacation to be magical, simple and stress-free from the first time you call or visit our website. Then, while you're on vacation, we want everything to go as smoothly as possible, which is why we check-in with you during your trip. If something isn't going right, we'll do our best to fix it so you can enjoy the rest of the vacation. Then, when you return, we want to help you go again! You can hold any of our
Disneyland packages
for just $125 down and final payment is due two weeks before travel. It's just one more way we try to make your Disneyland vacations as easy and affordable as possible.

Read what more Get Away Today guests are saying:
A Great Vacation With a Disney Convert
Disneyland Vacations So Great These Guests Are Going Again
Get Away Today Has the Cure for the Vacation Hiccups
Easy Disneyland Vacations Are Our Deal