"We booked a trip to San Diego for May 2014. Kolby handled every aspect of our vacation perfectly. We went to Legoland, SeaWorld and the beach. Not only did he give me excellent service, but we got the best price as well (I shopped around....a lot). I had several questions, and even needed to modify my plans after booking. All my questions were answered promptly and correctly, and my changes were handled immediately with no problems or extra charges. Everything about our vacation was even better than expected and I will definitely use Get Away Today again. Thanks, Kolby, for the great experience and keep up the good work.
-Russ"
"Here is a picture from our recent Disneyland trip.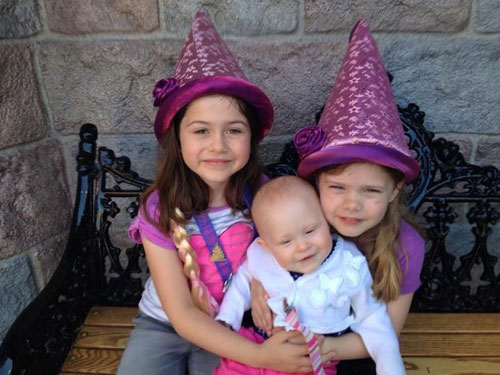 Thanks for a superior service. We will continue to spread the word about your site and book future trips.
Edward F."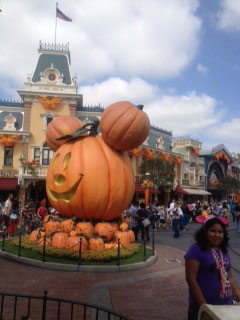 "Get Away Today is always my only option for booking a fun, economical and comfortable family vacation. We recently returned from a Disneyland trip and we stayed at the
Castle Inn
. The hotel was clean, cozy, and the customer service was beyond excellent. The in-room magazine had several coupons for local restaurants. I won't use any other travel service, because Get Away Today has never let us down.
-Claudia"
"I was just writing to express my gratitude for the excellent customer service that I have received while doing business with your company. I have twice called and been very impressed with the care and efficiency with which my questions were answered. I unfortunately do not have the names of the employees that assisted me, but they were very professional and courteous. I just wanted to send this quick letter so you know that your people are doing a wonderful job and that they have won me over. Any planning I do will be done through your company from now on. And I can honestly say that I am happy to refer any and all who ask to you as well. I have a lot of friends with kids. So SoCal is a big draw and I look forward to being able to help friends have a positive experience travel planning with your service. Again, Thank you so very much for all that you do.
-Kathryn L."
No matter where your travel plans take you, we're committed to providing the best prices along with excellent service. It's our goal to make each vacation the best one yet! Let us help you plan your perfect vacation. Book online or call our vacation experts at 855-GET-AWAY.

Read what other Get Away Today guests are saying about their vacations:
Easy Disneyland Vacations Are Our Deal
Best San Diego and Carlsbad Vacations
Magical Disneyland Vacations