"Our vacation was awesome:-)! Thank you Get Away Today for making it happen! You guys are a good, affordable travel agency with great offers for your package deals and also to offer payment plans for our vacation, it was very helpful! Thanks for the follow-up phone call and email, shows 110% awesome customer service! I will definitely continue to use you guys for our next family vacation!
-Naomi M."
"Thank you very much Get Away Today! My family had a wonderful time in Anaheim, California, at the Holiday Inn! Thank you so much for our breakfasts that were included. Staff were great! Our family loves Disney and have probably since birth.. I have 2 daughters and my youngest who is disabled. She is 11 years old and even though she is unable to speak, she is always well aware of where she is.. Thank you again for giving us the opportunity to make more memories for her in her life... In our lives..
-Pilar P."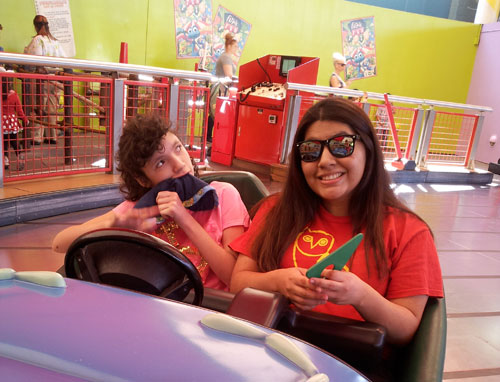 "I always use getawaytoday.com when we go to Disneyland. I've never had any problems with your service. It's always a great deal and the customer service is great too! Thank you for providing a way for me to take my kid to Disneyland and create such fun memories with him.
-Jeremiah W."
"You're The Best!.....Booking our vacation with "Get Away Today was even Better than expected!..the price was a deal..the park tickets were accepted with No problems and the service thru your company exceptional...We will be traveling again soon and with no doubt we will book with Get Away Today again! You know traveling can be hectic and stressful... especially when traveling with children, but Get Away Today made our vacation sooo much easier and fun. As for the Kama family we will Always book our vacations thru your company....and we will surely recommend Get Away Today to all that we know.
With much thanks and Aloha,
-The Kama Family"
Family Memories are what it's all about! We treasure the memories we've made with our families and it's why we work so hard to make vacations affordable for other families. Let us help you create your own vacation memories!

Read more about what Get Away Today guests are saying:
Real Southern California Vacations
Get Away Today Takes Care of Everything
Get Away Today Helps Happy Vacations Happen
The Disney Hotels ARE Worth It - Get Away Today Guest Experience