"Thank you so much for helping us plan our first trip to Disneyland! You helped make the trip hassle free and enjoyable! We will definitely use Get Away Today when we need help planning another trip! Dreams came true!
Thank You!

Kory H. and family"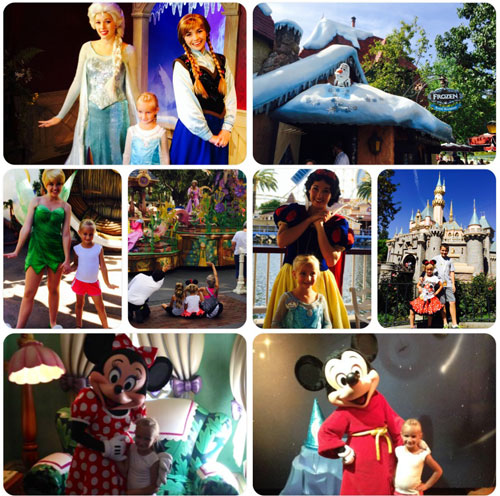 "I want to say thank you. This was our first family vacation and you made it affordable and a breeze. Everything was easy. No fine print of extra charges. The hotel was great. Thank you for checking up on us. I was very pleased. I will use get away today again. As a matter of fact I am telling everyone.

Christina"


"This trip was our first to Disneyland, and our first trip ever other than Grandma's house. It was an amazing, busy, tiring week, but we had a great time. No one got sick and no one got hurt. The best part was just being together as a family and the kids all got along!

JoAnna"



We thought these families' experiences were so great that they were worth repeating and we're ready to help them when they're ready to go again! If you are waiting to book your first (or next) Disneyland vacation, be sure to read Disneyland: Tips for your first trip.Then, book any of our Disneyland packages online or call our Disney Experts at 855-GET-AWAY. We would love to help you! Our agents visit the Disneyland Resort on a regular basis so they can share their expertise with you. Whether it's your first or 101st Disneyland vacation, there is so much to see and do, you won't want to miss any of it.


Check out these other great articles and guest stories:

A Mommy and Me Disneyland Vacation
Vacations with a Personal Touch
Get Away Today Helps Kids of All Ages Experience Disneyland
15 Can't Miss Disneyland Diamond Celebration Updates