"We just returned from a 5 day vacation to Anaheim. Our trip was absolutely incredible! Get Away Today couldn't have been more helpful. We called in a number of times to make sure that all of the details were worked out and the agents were knowledgeable and friendly and always had superb answers to any question we could come up with. The hotel was perfect and exactly what we were looking for. This was my first experience booking through Get Away Today and I intend to use them for every trip possible in the future. Our vacation went off without a hitch, all tickets and reservations were easily acquired and we had no trouble whatsoever with any aspect of the trip. As a group of 4 college students, we never would have imagined that we would be able to afford a trip like this, but with all of the hotel and ticket options available through Get Away Today, we were able to find a trip that fit our particular budget, and the layaway plan made it easy to make payments. Our trip was absolutely magical, the four of us enjoyed ourselves beyond measure.
While we were there, my boyfriend proposed, making the trip more incredible than I had anticipated. After three perfect days between the parks and the hotel, my now fiance and I are already planning a return trip to Disneyland for our honeymoon, and we would never even consider booking through anyone other than Get Away Today.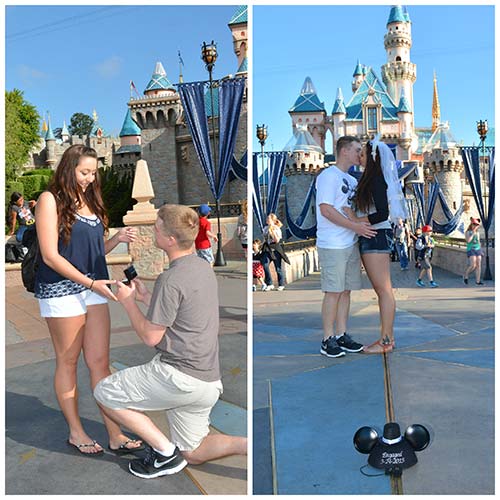 Thank you all so much for the support, cost variations, and payment options. This was the trip of a lifetime!
-Shae M."
"Your company is honestly one of the easiest and most pleasant that I've ever worked with. Booking vacations is SO simple and I have yet to run into any kind of problem.

Our vacation was truly "magical." The Happiest Place on Earth" was truly a happy place for my son and his new fiance. He had been trying to think of a way to get down on that knee without "just doing it" so when I offered to take them to Disneyland as a birthday trip (their birthdays are one day apart) he knew that would be the perfect place. Using Get Away Today allowed us to focus on that rather than dealing with SNAFUs that have happened with trying to arrange each part of the trip by on my own. I have become your best marketing tool in Arizona! :)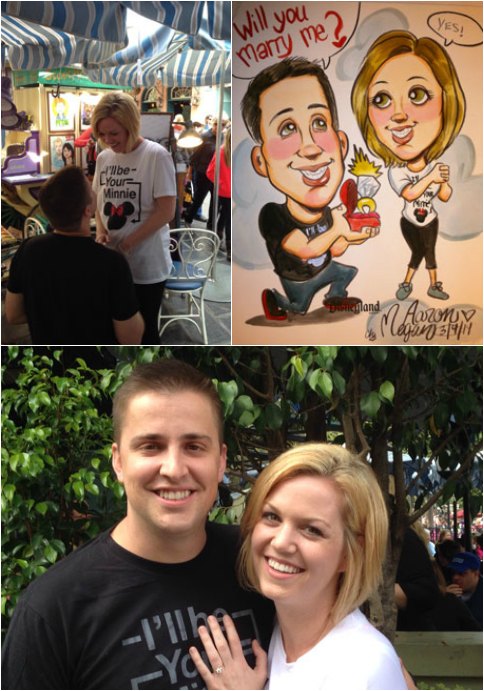 Thank you,

Maureen W."
"Hi, I just wanted to say thank you so much for making this such an easy vacation. My boyfriend, well now fiance, was able to not worry about anything except making sure he could give me the best surprise ever by proposing in Disneyland park on our trip. So I just wanted to say thank you for being a part of this momentous occasion!

-Ashley W."
"Thank you Get Away Today for making our trip an affordable and memorable one! It was my (now) fiance's first visit and everything went smoothly for us including the park tickets and hotel stay. The distance to the parks couldn't have been more perfect because although we were just as excited as the little kids were at the parks, we definitely needed a mid-day break every day to stay energized. My fiance proposed to me in Downtown Disney and we spent the next days having the best engagement trip possible! Get Away Today even left us a sweet voicemail at our hotel asking how things were going during our visit. All in all, it was a great trip!! Thanks again!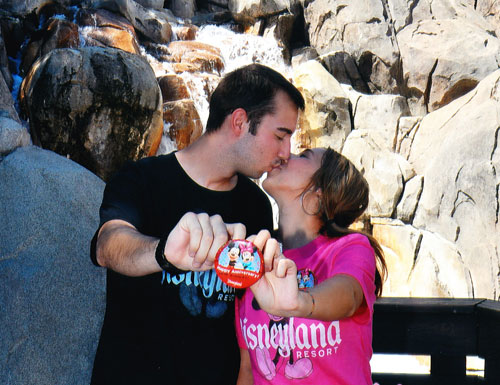 -Vanessa D."
"I wanted to send this email to give a major thank you! Get Away Today have been so important to our vacation planning. My boyfriend was planning something special for the two of us and they coordinated with him and my mom for the vacation plans. It's great to get a terrific deal so that we can fully enjoy the experience that Disney has to offer. They called, emailed, and even sent us a card to wish us happy travels and to make sure that everything was set for the trip. This was an amazing trip especially since we got engaged at the happiest place in the world. It was one of the most magical moments of my life, thus far! He proposed to me at Cinderella's Castle during dinner at the Royal Table Restaurant. It was perfection with a beautiful glass slipper, rose petals, princesses, and of course, words of love from my fiancé. To top off the evening, we enjoyed the Wishes fireworks from the best seat in the restaurant. They were so kind and even called us after hearing the news from my mom, to personally congratulate us on our engagement. The rest of the trip was just as amazing as we explored the Disney parks, including taking lots of magic shots with the Disney Photopass Service. Now I know that dreams really do come true, especially with the outstanding and caring service from Get Away Today!

Thank you!

Michelle Y."
"We just wanted to drop a line and say thank you for the amazing deals you offer. My wife and I decided to go on an early anniversary trip to Disneyland (where I proposed to her last year). My sister has always used Get Away Today whenever possible and we've done the same. I had booked a package and realized a couple of days later that I made a mistake on the hotel I picked and the one I thought I had picked. No worries because when I called your offices, the requested change was a simple quick procedure and we were off and running to Disneyland! The best part is that with your agent's help she got us into a place that was right next to the park and a perfect location. We had a blast on our short anniversary stay running through the parks and seeing some family as well. Thank you for what you do and for having the best staff I've ever dealt with on the phone in a long time! Keep doing what you do!!!

Tim M."
We LOVE our guests and want to make sure they always have the best vacation possible. Book your romantic Disneyland vacation online or call our travel experts at 855-GET-AWAY.

Check out these other great articles: