In the future, 2018 may become known as the year of Pixar at the Disneyland Resort. With Pixar Fest kicking off resort wide on April 13, 2018 and Pixar Pier opening on June 23, 2018 at Disney California Adventure Park, there is so much Pixar fun in store. Check out the information below for a little bit of history, fun facts, and exciting news to celebrate even more Pixar coming to Disneyland:
Disneyland Resort will always be changing as long as there is imagination left in the world! Walt Disney said, "Disneyland will never be completed. It will continue to grow as long as there is imagination left in the world. It is something that will never be finished. Something I can keep developing and adding to." More Pixar coming to Disneyland is just one example of this.
Walt celebrated creativity, fancied technology and marveled in new ideas. He once said, "We keep moving forward around here, opening new doors, and doing new things, because we're curious and curiosity keeps leading us down new paths." Walt was certainly a visionary. We think he would be so excited about the recent additions to the Disney family including Star Wars, Pixar, Marvel and most recently, 20th Century Fox.
Certainly new paths have been created when these creative companies, and creative people, were added to the Disney Universe - including Pixar. Pixar coming to Disneyland had to start somewhere. Today we're excited to share a little bit about what started it all, some of the Pixar that's currently at the resort, and of course, more about what the future of Pixar inside the parks looks like.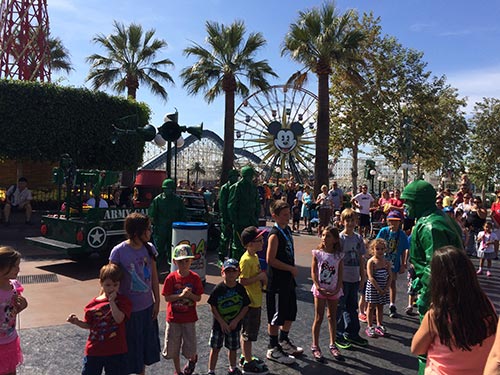 History of Pixar
A quick history of Pixar looks like this... Idea starts at Disney, moves to Lucasfilm, starts its own company and then they all end back at Disney! The history of Pixar leaves anyone that loves stories saying "WHAT?! – how does that even happen – you can't make this stuff up." Let me fill in some details.
A. Pixar founder works at Disneyland. The founder of Pixar, John Lasseter, grew up in Southern California. Always wanting to be involved in animation, he enrolled in the California Institute of the Arts and started working on animation projects. Many Pixar animators and staff members met at the Institute. During the summer months, he worked at Disneyland as a Jungle Cruise Skipper, where he learned comedic timing.
B. Lasseter goes to work for Disney Animation and is fired. Soon after graduation, he went to work at Disney animation. He was involved in many Disney movies including 101 Dalmatians. He pitched some computer graphic ideas. It's rumored that Disney executives were upset at some of the movies involving computers in animation, and fired him.
C. Lasseter goes to work for Lucasfilm. He soon went to work for George Lucas at Lucasfilm. Here he helped start the graphics group which later became part of Industrial Light and Magic – LucasFilm's computer and technology company.
D. Lasseter left Lucasfilm and co-founded Pixar with Steve Jobs.
E. Walt Disney Company buys Pixar. Bob Iger, CEO of Disney, thought that much of the innovation and excitement of the animation industry was found at Pixar at the time. Disney bought Pixar and brought all of the innovation and excitement into the Disney family.
F. Walt Disney Company buys LucasFilm.
G. And now we are back to where we started. Pixar and LucasFilm are now all part of the Walt Disney Company. Bring on even more Star Wars and Pixar coming to Disneyland!
Pixar Secrets and Fun Facts
To date, Pixar has released or announced 21 movies. Everything from the Toy Story movies, the Incredibles, Monsters, Nemo and Coco to everything in between. Pixar is famous for creating amazing films. They are also famous for including "Easter Eggs" in their movies and creations. An "Easter Egg" is a hidden homage that you must look for that has another meaning. A great example of "Easter Eggs" are the hidden Mickeys at Disney parks. Look close, they are everywhere... including this one inside Toy Story Mania.
Hidden Mickey Hint: Look closely at Rex, Bulls Eye, and Jessie… Rex and Bulls Eye are the ears and Jessie is Mickey's head.
Pixar is famous for hiding many items in the movies and we hope to see them at the new Pixar Pier coming this summer. Here are some Easter Eggs we suspect may be part of Pixar coming to Disneyland:
A113. Referred to A-1 13. The number is the classroom number at the California Institute of Arts where many of the Pixar artists met. The number is found in every Pixar movie and has become so popular it can even be found in some non-Pixar films. Here are a few examples:
- Cars: Mater's license plate number is A113
- Coco: The number on the office door in the Bureau of Family Grievances.
- Finding Nemo: Model of the camera that the scuba diver uses.
- Inside Out: Riley receives a phone call from her mother with the number.
- Brave: It quickly appears in Roman numerals above the witch's door.
Pizza Planet Truck: The little yellow truck can be found in nearly every Pixar movie. Some fans argue that it cannot be seen in the Incredibles, but maybe they're just not looking hard enough.
Either way, be on the look out for these Pixar icons... Because more Pixar is coming to Disneyland. Also, keep your eyes peeled for other items like Disney characters, Luxo Jr. (the lamp that appears at the beginning of every Pixar movie and the Luxo ball (red and yellow ball with a blue star on the side) that appears in many of the movies as well. Between Pixar Fest and Pixar Pier, we are confident you'll be able to see them at Disneyland.
Many movie characters from Pixar will be found at the Disneyland Resort this year, including the Little Green Army Men. Toy Story, Pixar's first feature film, included many classic toys. Legal teams worked with the toy companies to get permission. GI Joe was not available, so the Pixar creative team created "Captain Carl."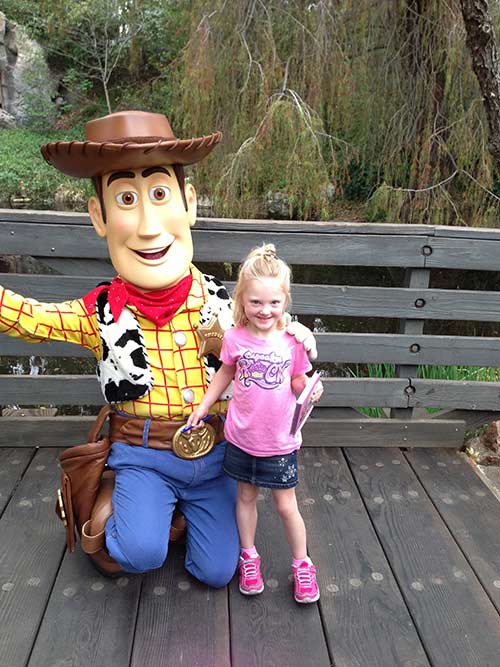 Pixar Coming to Disneyland
Now that you know some of Pixar's history and secrets, we wanted to break things down a little bit about what to expect at the Disneyland Resort. Here are four things that we're looking forward to with Pixar coming to Disneyland this year:
1. The opening of Pixar Pier on June 23, 2018 will bring four new "neighborhoods" to Disney Califronia Adventure Park. You can find out all about the Pixar Pier Enhancements - the What, When, Where and Why here.
2. A new fireworks show, Together Forever - A Pixar Nighttime Specatular will debut on April 13, 2018 at Disneyland Park.
3. The very popular Paint the Night Parade will be returning on April 13, 2018, this time to California Adventure. The parade will be featuring an all-new Incredibles themed float as part of more Pixar coming to Disneyland.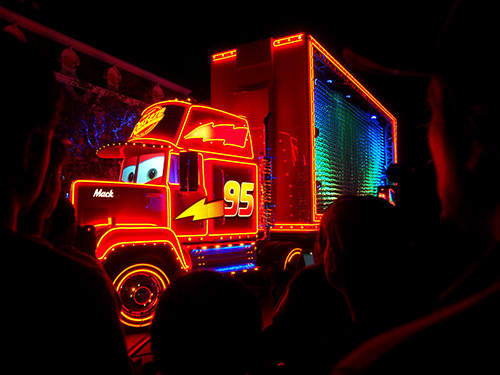 4. A portion of the land formerly known as Paradise Pier will be rethemed to Paradise Park. You will find many of the kids' attractions like Silly Symphony Swings, Jumpin' Jelly Fish and The Little Mermaid - Ariel's Undersea Adventure here.
While we will miss Paradise Pier, we are really looking forward to the new and exciting Pixar adventures coming this summer. Make plans with Get Away Today for an amazing adventure with your friends and family. You'll want to be among the first to experience all of the Pixar coming to Disneyland.
It has never been so exciting to be a Disney and Pixar fan! There are more and more stories, lands and adventures than ever before. Get Away Today will help you to get there and to provide your family with every detail to choose a fun adventure. Our packages include the best value on your hotel and the lowest Disneyland ticket prices. Book online or call our agents at 855-GET-AWAY.

Check out more articles detailing everything Pixar coming to Disneyland: