No FAM Trip is complete without a little bit of Disneyland and this year we got a whole lot! We were able to get a sneak peek on Sunday night, plus two full days at the parks on Monday and Tuesday. Of course we want you to be able to visit Disneyland too, so be sure to read until the very end where you can enter to win over 10 different Anaheim hotel prizes.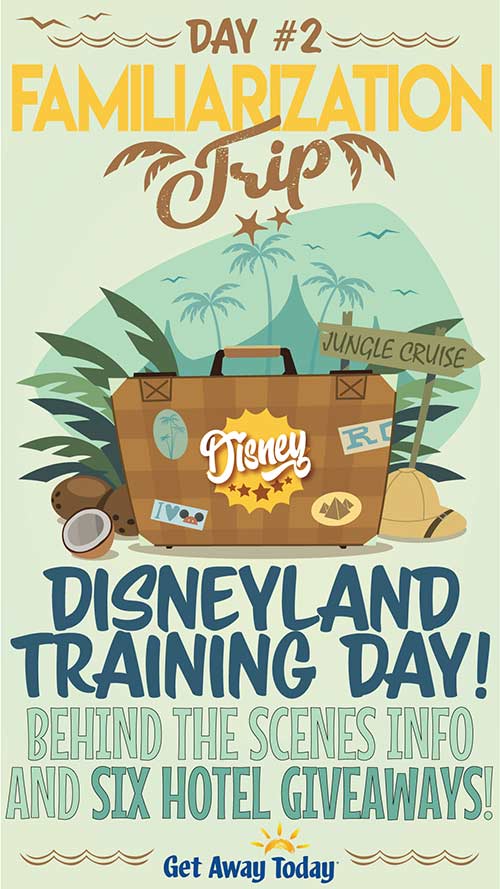 Our first night in Disneyland was magical. We checked into our rooms at the Disneyland Hotel and went straight to a reception at the prestigious Napa Rose restaurant located inside Disney's Grand Californian Hotel & Spa. There, we enjoyed delicious appetizers and drinks nestled in the cozy corner of the restaurant's back patio. Between the roaring fire, sounds of enjoyment from the park and the scent of pine, it was the perfect night.
Our next stop was Disneyland Park where we got to ride two classic Halloween Time attractions right off the bat. We climbed aboard Pirates of the Caribbean before heading over to Haunted Mansion Holiday. Both attractions are always so much fun, but especially during this festive time of year. We sang along to "A Pirate's Life For Me" and oohed and aahed over the Oogie Boogie gingerbread house.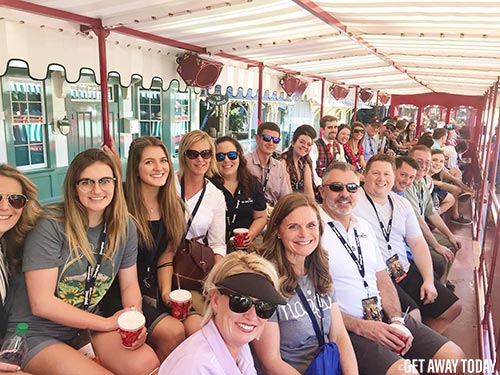 Next up was Fantasmic. The new version of this show is absolutely incredible. It is revamped in all the best ways. In fact, it is so improved that it almost doesn't seem like the same show.... and we LOVED the old one. It is a must see for any family vacation.
And of course we wouldn't see Fantasmic without giving you some tips to enjoy it on your own. First, for the very best viewing area, you can book a dining package at the Blue Bayou. You'll not only get a great meal, but front and center ground viewing. Second! No matter where your spots for the show are, watch the first showing. The Disneyland fireworks begin immediately after the first Fantasmic show of the evening. Disneyland recently added water screens with projections, so you won't want to miss it. The projections are different than the ones on the castle, so if you are lucky enough to have two fireworks nights, try to see them from those two locations.
After the shows, we went back to our rooms for the night to get ready for another full day.
Monday started bright and early with breakfast, tours of the Disneyland Resort Hotels and a fun update on what's coming to Disneyland over the next few months. Here are some of the major takeaways from our first Disney morning.
Disney's Paradise Pier Hotel looked as fresh as ever. We love the oversized rooms with a whimsical boardwalk feel. The premium park view rooms here are amazing. As an added bonus, they pipe the music from World of Color into your TV during the show. That makes it really nice if you have small kids who can't make it late enough to watch it inside the park. They have a great rooftop pool and the Surf's Up Breakfast with Mickey and Friends. It's also the least expensive of the three Disneyland Resort Hotels, which makes it a great introduction to the Disney properties.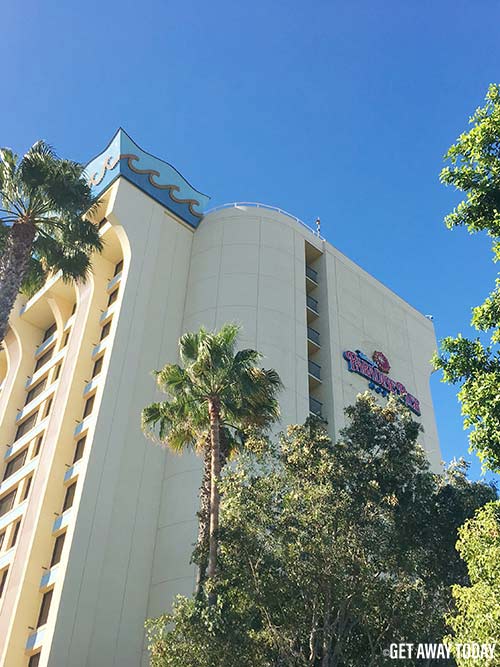 Disney's Grand Californian Hotel just underwent a complete renovation and it looks amazing. The new rooms at the hotel are beautiful and have just enough of that Disney Magic. One of our favorite parts was the pull out bed with a hidden surprise. This hotel is already super popular because it is the only hotel located inside Disney California Adventure Park, but these upgrades will make it even more so.
Our meeting was a mix of fun updates and important reminders. Among other things, we talked about the value of the new MaxPass system, Magic Morning, Extra Magic Hour for Disney hotel guests and Disney's FastPass Service. These are all tools that's can make your vacation even better. If you're not familiar with these offerings, be sure to read these articles:
Everything You Need to Know About the Disneyland MaxPass
Best MaxPass Tips for Disneyland
Disneyland's Digital FastPass versus MaxPass - What's the Difference?
We also got a sneak peek into what's coming up for the Disneyland Resort over the next year. Here's a brief overview:
Holidays at the Disneyland Resort - November 10, 2017 - January 7, 2018
Lunar New Year - February 2018 (exact dates TBD)
Disney California Adventure Food and Wine Festival - Spring 2018
Pixar Fest - Summer 2018 (including a new fireworks show and the temporary return of Paint the Night Parade)
We can't wait to hear more! Be sure you're following us on Facebook, Instagram and here on our blog regularly to keep up to speed.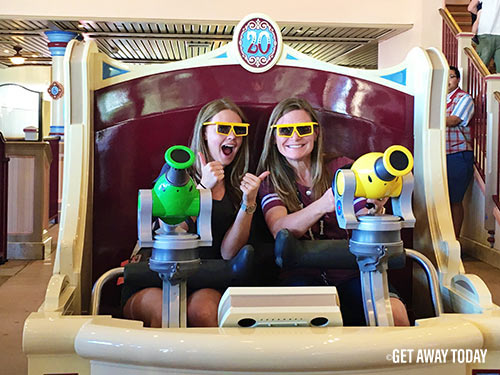 The rest of our Monday was spent inside Disneyland. Here are just a few of the highlights:
Lunch at The Hungry Bear Restaurant overlooking the newly reopened Rivers of America
Riding the Disneyland Railroad around its brand-new track
Riding Space Mountain: Ghost Galaxy, Splash Mountain, Big Thunder Mountain and other Disneyland classics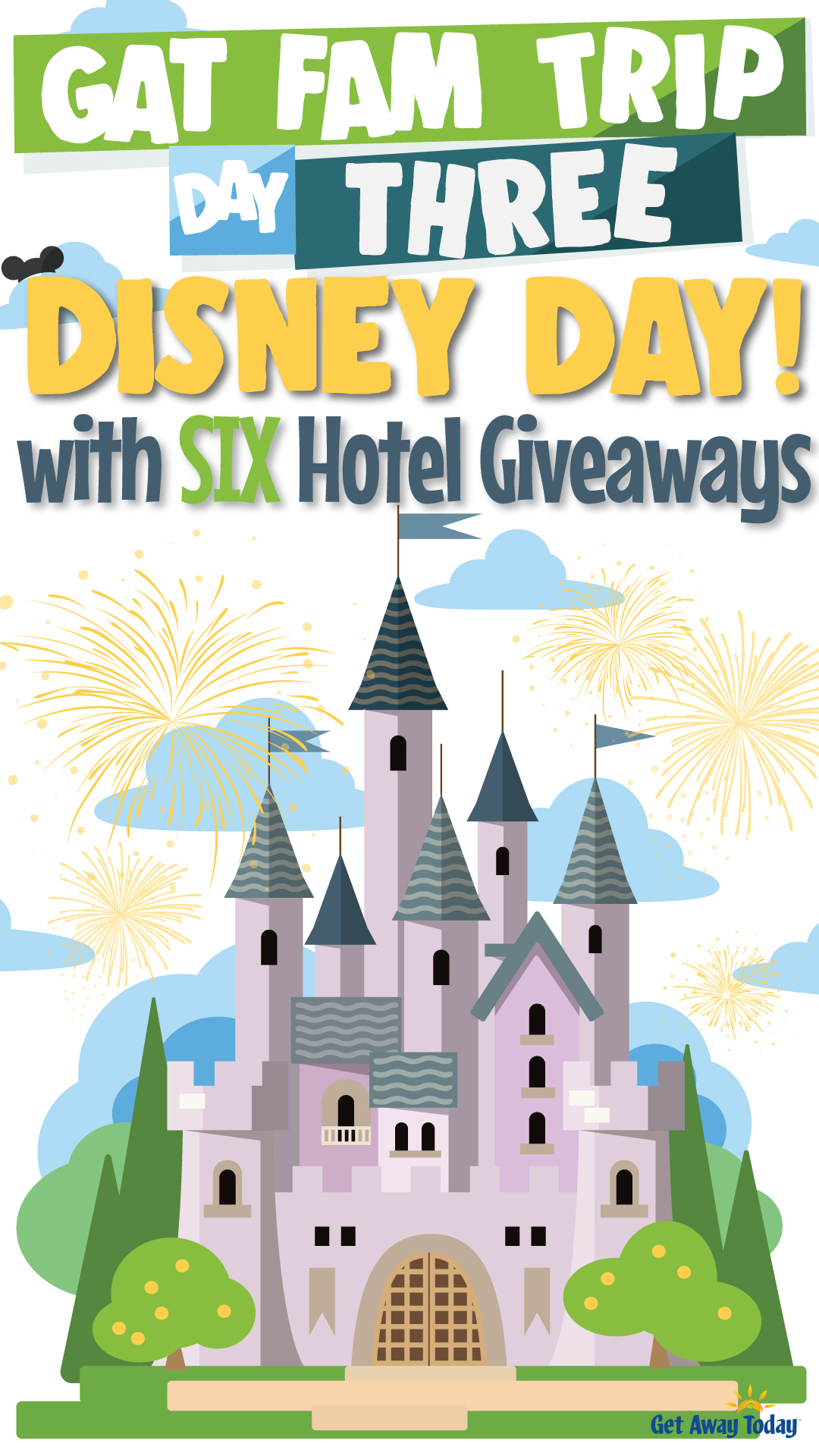 Tuesday was another dream Disney day, but this time in Disney California Adventure Park. We were in awe of the new Halloween decor - especially in Cars Land. If you didn't get a chance to go this year, start making plans for next year. You won't regret it! Here are just a few of the highlights from our day in Disney California Adventure Park:
Exploring the new Halloween decorations in Cars Land and racing on Radiator Springs Racers all lit up at night
Riding both versions of Guardians of the Galaxy - Mission Breakout and Monsters After Dark
Watching Frozen- Live at the Hyperion Theater
Having dinner at the Golden Vine Winery before the night's show of World of Color
There is so much to see and do at both parks that even with two full days, there's no way to do it all. We recommend at least three days, preferably more for the best experience.
We are having SO much fun on our annual FAM trip and hope you love hearing about all of our adventures. Be sure to follow along on our Facebook page, Instagram and Snapchat to get updated information. Also, be sure to enter our giveaways below, so you can enjoy everything that Disneyland has to offer too!
Enter Today's Giveaways
Hampton Inn & Suites
Homewood Maingate
Best Western PLUS Stovall's
Sheraton Park Hotel
Ayres Hotel
Clarion Hotel
Holiday Inn Anaheim Resort
Residence Inn Anaheim Maingate
Springhill Suites Maingate
Staybridge Suites by Holiday Inn
And if you are thinking of planning your trip to Disneyland, this is a great week. You can book online and save an extra $20 on any 2-night or longer Southern California vacation package. Just use promo code: FAM2017 when you book by October 28, 2017.