We have an amazing team at Get Away Today, no doubt one of the top reasons that sets us apart from our competitors. Our agents are so fantastic that we like to spotlight them once a month. We are so excited to highlight one of our travel experts, Kim S., today!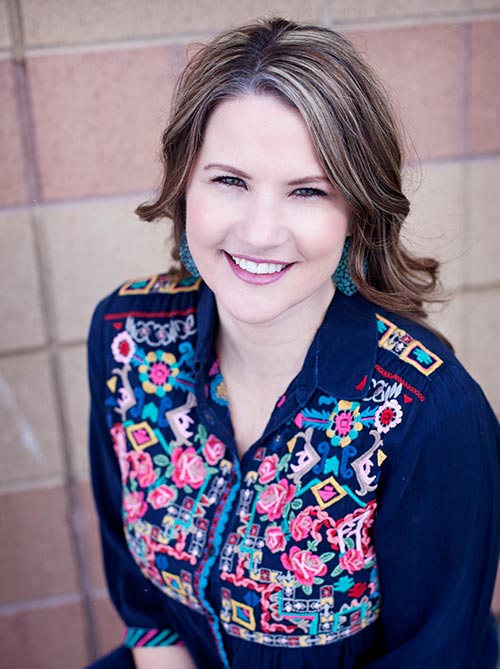 Kim has been a reservation agent with Get Away Today for two years now. She has a knack for brightening the whole office during her shifts - whether it's by making everyone laugh or leading a sing-along. Her fun spirit and caring personality are exactly what Get Away Today is all about. We hope you enjoy getting to know Kim as much as we love working with her!
What is your favorite thing about working for Get Away Today?
It doesn't get much better than planning family vacations to the Happiest Place on Earth and other amazing destinations. I also get to work with some amazing co-workers who have become a second family to me!
What is one of your most memorable vacations?
I would have to say my first trip to Hawaii was pretty awesome! We were able to visit the islands of Oahu and Kaui. I loved traveling to both islands because they were both so different and each had distinct things that I liked. In Oahu, we kept busy visiting Pearl Harbor, the Polynesian Cultural Center and Hanauma Bay. When we were in Kaui we were able to focus on relaxing - mainly laying on the beach and just enjoying the ocean. We even found the most beautiful beach off the beaten path and had an entire day to ourselves there!
What are your personal top three vacation destinations?
Disneyland is one of course! It's the perfect place to feel like a kid again. I really do get warm and fuzzy feelings whenever I'm there, especially when the music starts for the parades and shows.
My second choice is San Diego. It is the perfect place to go after Disneyland. I love how it feels so much more relaxed after the hustle and bustle of Disneyland. You can't beat spending time at the ocean or visiting Sea World and the Zoo!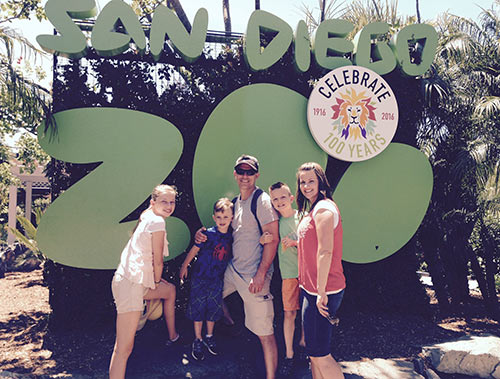 Hawaii is a top destination choice as well. I've been there twice and both times have been amazing. The weather is perfect, it's always beautiful, there's yummy food, it's relaxing and there are always fun adventures to be had!
What is your favorite Disneyland memory?
My last family vacation to Disneyland was when they had the Paint the Night Parade going on. It was the last event of our day and the parade was the most perfect end to our vacation! I had my kids and husband around me, the music was so fun and we were all just enthalled by the amazing show. I remember thinking to myself that I loved being there, surrounded by my family and making great memories!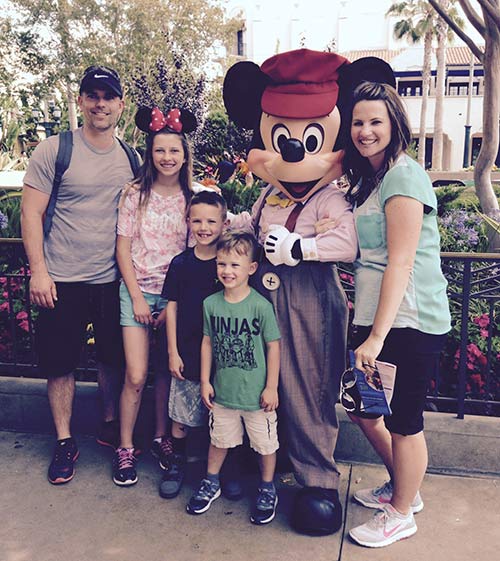 What is one of your most memorable experiences with a guest or partner?
I remember working with a guest who kept saying how she didn't even know why she was calling becuase there was no way she could afford it. Her family had never been to Disneyland and really, really wanted to go! My heart went out to this mother because I could tell she really wanted to make this happen, but was on a tight budget.
We found a hotel and tickets and, after putting her on our layaway plan, her dream of taking her family to Disneyland started to become a reality. She made payments each month and I still remember when she made her last payment - we both celebrated on the phone! She was so appreciative and I was so happy for her. Working with guests like her are the reason I love my job!
If you'd like Kim to help plan your next vacation, give her a call at 855-GET-AWAY. She'd love to work with you on your next family trip!
Read more about our great staff at Get Away Today: