One of the things that sets Get Away Today apart is the amazing people that make up our staff. We wouldn't be able to offer the best prices and service without them. Today, we wanted to give you a chance to meet our 2016 top reservation agent - Kylee!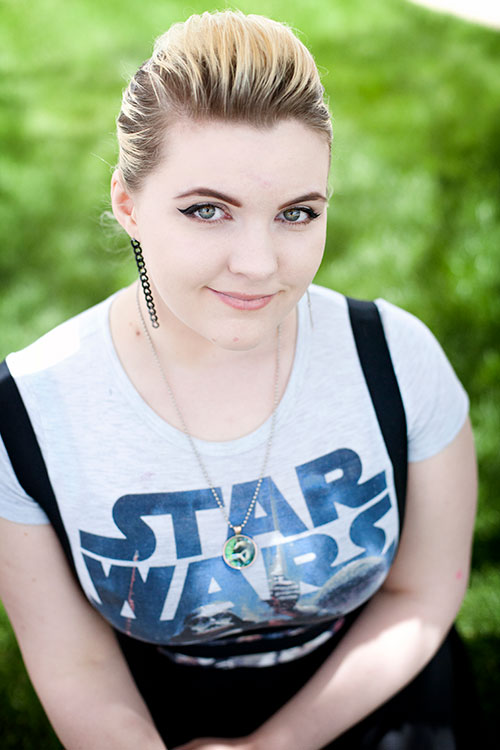 Kylee has worked with Get Away Today for a little over a year. The office - and our guests - love her bubbly personality and passion for making vacation dreams come true. As a reservation agent, Kylee truly embodies the customer service we aim to provide as your travel experts. We hope you enjoy getting to know more about Kylee!
What is your favorite thing about working for Get Away Today?
It's really hard to choose just one thing! I guess it would be a tie between the fact that I absolutely love my coworkers and the awesome feeling when people call after their vacation to tell me how much fun they had and all of the cool things they got to experience. That feeling really makes all our hard work here feel so worthwhile.
What is one of your most memorable vacations?
One of the most memorable trips would have to be when my sister and I got to stay one night in the Mickey Mouse Suite at the Disneyland Hotel. There were 2 bedrooms, 2 bathrooms, a massive living room and they even had the Disney Infinity video game with every single character. It was so awesome!
What are your personal three top vacation destinations?
In no particular order, I would have to go with Anaheim, Huntington Beach and Las Vegas. Disneyland because it's a great place for all types of families. Huntington Beach because who doesn't love the beach at sunset and the awesome surf shops? Las Vegas because the resorts on the Strip have the best pools, shows and restaurants. Quick tip: if you stop in Vegas you need to visit the Aquarium at Mandalay Bay. They have the coolest shark tank I've ever seen!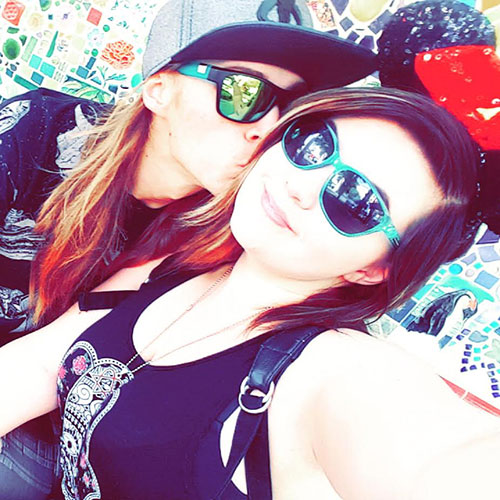 What is your favorite Disneyland memory?
My favorite Disneyland memory actually happened last September. My boyfriend and I had been talking about getting married for a while before our trip in September but had never really made it official. On our second day in Disneyland, he officially proposed in front of the Mickey Pumpkin that's so popular during Halloween. The cast members let us take a super cute picture to commemorate it, too!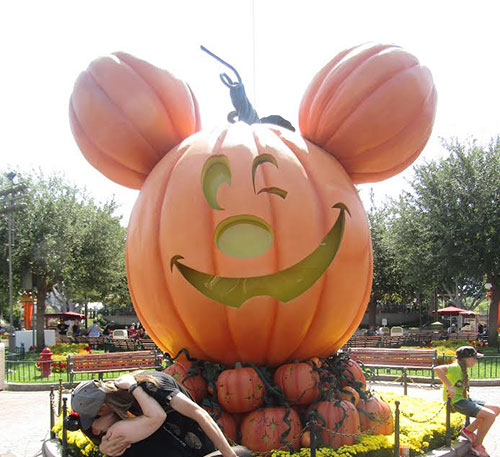 What is one of your most memorable experiences with a guest or partner?
The most memorable experience I've had with a guest was when I was training with a fellow agent my first few weeks working here. The guest had called in wanting to head to Disneyland because she had just found out that her son had terminal cancer and he'd never been there before. We immediately got to work building an entire trip with everything we could think that would make it as memorable as possible for them. We sent them little Mickey and Minnie dolls for their vacation surprise, too. They called back a few months later to thank us and, to be honest, I cried a little listening to her describe how amazing their trip was and how thankful she was that he got to go.
It's easy to see why we appreciate having Kylee on our staff! She's just one great part of our amazing team at Get Away Today.
When you are ready to plan your next vacation, give Kylee a call at 855-GET-AWAY! She would love to make your dreams of Mickey Mouse or building sand castles on the beach come true!
Check out all of our other amazing staff spotlights and guest testimonials on our Happy Guests Page.