Hello from Southern California! We are so excited to be here for our 18th annual FAM (short for familiarization trip) where we tour our hotel partners and experience all the attractions we offer. This helps all of our agents have an in-depth knowledge, putting us a step ahead of other agencies. We love being able to share all that information with our guests so that you have the best vacation you can. We also really love being able to host giveaways from our partners during this trip. Follow us on the FAM and don't miss out on your chance to win some great prizes!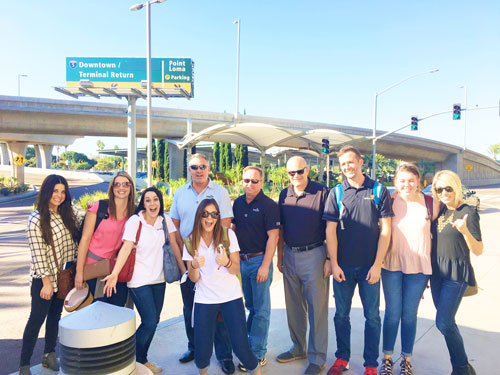 This year, we started with San Diego. Our first hotel stop was the Days Inn Hotel Circle. This value property has won several awards for their cleanliness and service. It's only a few minutes from popular San Diego attractions, too. The Days Inn also offers rooms with kitchenettes, making them a good choice for families looking to save!
Next up, we visited the Holiday Inn Express San Diego Hotel Circle. This hotel has become a staff favorite, even though it only opened last year. The hotel offers free hot breakfast and parking, as well as standard rooms and suites. This is a great option for larger families looking to get the most bang for their buck.
The Residence Inn Mission Valley is another popular choice for families and was next on our list. They offer suites that have full kitchens and even have a two bedroom suite that can sleep eight. Add on the free hot breakfast daily and light dinner Monday - Wednesday and it just gets better.
We made one last stop in Mission Valley to tour the Hampton Inn San Diego Mission Valley. They also serve hot breakfast daily and have fire pits in their pool area. It's an excellent choice for your San Diego vacation.
After our morning of touring, we headed to Humphrey's Halfmoon Inn & Suites for lunch and to tour this amazing hotel on the marina. The rooms, pool and location (Shelter Island) are all perfect. The hotel is also known for its concert series that brings all kinds of bands and performers from April to October. Even if you don't stay during the concert series, you will be sure to love your stay at Humphrey's Half Moon Inn & Suites. It has a tropical, spread out feel and is the perfect way to relax on your San Diego vacation.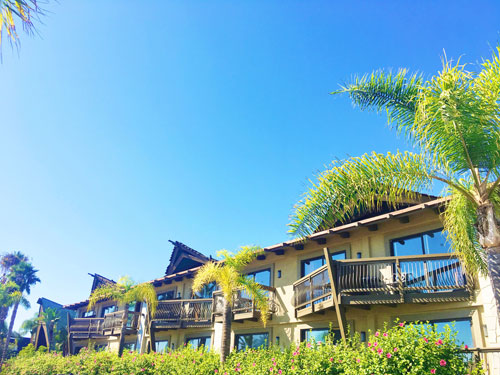 Our next stop on Shelter Island was the Best Western Plus Island Palms. The hotel has beautiful views of the marina, multiple pools and hot tubs, and even free bicycle rentals.
We took a break from hotels to visit our friends at SeaWorld San Diego which was an absolute pleasure as always! We love getting a first hand reminder of all the good they are doing for these animals. While we only had a few hours in the park, we made the most of it! We got to pal around with a penguin named Tuna while learning about how SeaWorld had helped him.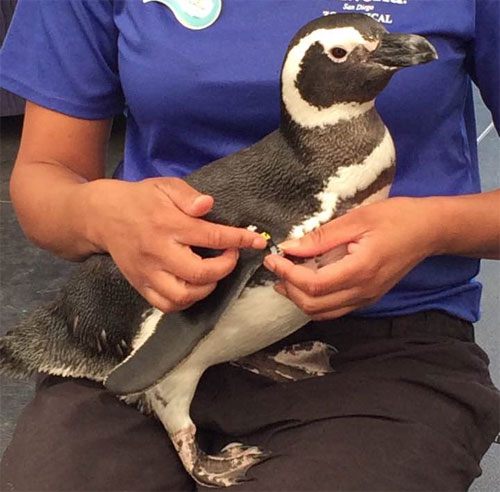 After saying goodbye to the little guy, we watched everyone's favorite show, Sea Lions LIVE! The stars of the show, Clyde and Seamore, are so fun to watch and the things they can do are amazing. We were able to get an up close photo with Duke, a huge sea lion who fills in for Seamore once in a while.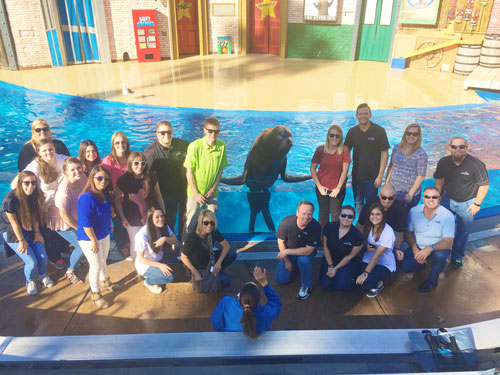 We said our goodbyes to our new sea lion friend and met with Mike, a SeaWorld trainer. Mike shared a ton of fascinating information about one the of craziest animals in the ocean - the octopus. He let us know that a new expansion would be coming in 2017 to SeaWorld called Ocean Explorer. And the main attraction? You guessed it, the octopus! He also showed us how SeaWorld trains the octopi and all the cognitive abilities they have. This is something you won't want to miss, so stay tuned for more info about Ocean Explorer in the next few months.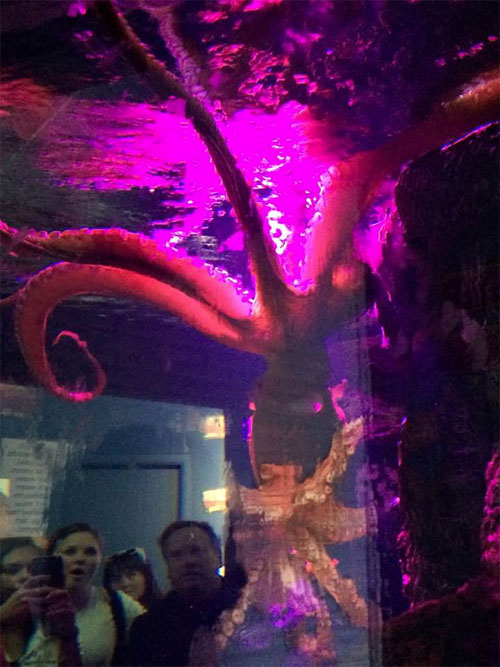 We want you to see all the amazing things SeaWorld has to offer so we're giving away a family 4-pack of SeaWorld San Diego Tickets that are good until November 2017! Enter here:
We visited the La Quinta Inn & Suites San Diego SeaWorld for a quick visit next. This hotel not only serves a free continental breakfast each day, but their rooms all have microwaves and mini fridges as well. It's a great value for your San Diego trip!
Our last stop in Hotel Circle was the Comfort Inn & Suites Zoo/SeaWorld.This family-friendly hotel has rooms with sofa beds, free breakfast daily and mini fridges in their rooms. It's a great hotel choice!
After that, we headed to the Hilton Garden Inn Old Town for dinner and a tour of the year old hotel. They pulled out all the stops for our dinner (delicious chocolate cake anyone?) and were amazing hosts. The best part is that the hotel looks brand new (because it pretty much is), and has a beautiful pool and fire pit area. It's right in the center of the dining and shopping in Old Town. Make sure to try the amazing Mexican food during your visit. Plus, you're only a few minutes from all of our favorite San Diego attractions.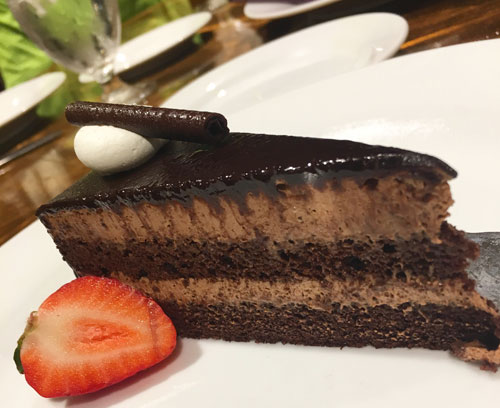 Once our heads (and bellies) were full, we checked in to the Hilton San Diego Airport/Harbor Island. This hotel has beautiful views of the marina and renovated guest rooms. They also offer a complimentary area shuttle and airport/cruise terminal shuttle with limited hours. If you want to explore San Diego, this hotel is the perfect choice!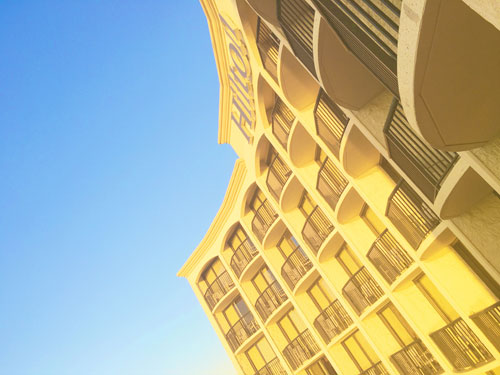 We hope you love following along on our annual FAM trip! Be sure to check out or blog daily for more details and to make sure you don't miss any of our giveaways. We'll have giveaways every day from now through November 12th!
Also, since our office will have reduced hours this week, you can save an extra $20 on any 2-night or longer Southern California vacation package by using code: FAM2016 when you book online. Otherwise, our agents back at the office would love to help you Monday - Saturday 9am-5pm MT. Either way, we're your San Diego vacation experts and we'd love to help you book the perfect trip!