"I just wanted to thank you for all your help with planning our
Disney vacation
. It was my kids first time going and my husband and I haven't been since we were 9, so really it was like all of our first times. You all were so helpful in helping me choose a hotel. I love your layaway plan option too! Thanks again for everything you did for me and my family!!
~Holly C."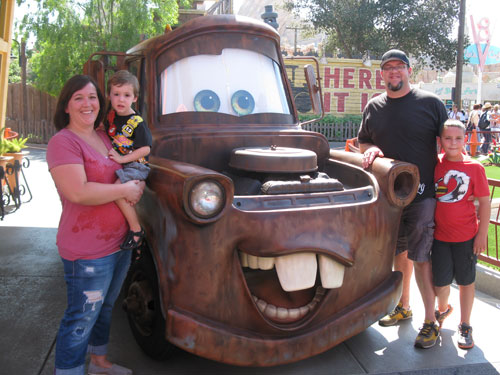 "Just got back from our week in
Disneyland
and I could not have been happier! It went so smooth and I loved that everything was ready, we just walked up to a ticket window and in less than 5 minutes had our tickets in hand! The Anaheim Marriott was great and I really appreciated that the parking was included since it was $22 a day that we did not have to pay! It was a fabulous experience and I will always use Get Away Today for our Disney adventures!
-Jessica S."
"We had an amazing time on our vacation! It was so easy! Get Away Today help us out so much and at a very great price! I can not wait to use them again and again!
-Crystal C."
"We booked our first family vacation in 12 years and five kids later with you all! I worked with a couple different agents up there in your Ogden office and you were each so wonderful! Thank you for always taking the time to help me upgrade my Disney Park Hopper days and to extend our trip a day before we left and helping me take care of our lost ticket situation when we called from California. You made our vacation very easy and stress free. Thank you again for answering and helping me so much for our 1st family Vacation be Memorable!
-Stacy H."
At Get Away Today we understand that each vacation is a special opportunity for your family to spend time together. We want everything to go as smoothly as possible, which starts from the very first time you call or go online. It starts with us helping you find the best hotel and tickets at the best price. Then, we check-in with you before, during and after your trip to make sure your vacation has a happily ever after. We'd love to help you plan your next one online, or call our Reservation Specialists at 855-GET-AWAY!