UPDATED JANUARY 2019 Over the weekend the Disneyland Resort's prices increased, so Studio 5 turned to Get Away Today to talk to their viewers about how they can still get the lowest prices on Disneyland tickets. Jennifer Dunyon, VP of Communications for Get Away Today was thrilled to share that at Get Away Today, we've locked-in our discounted ticket pricing until Tuesday, March 3rd.With our discount Disneyland tickets, you'll save up to $26 per person - that's over a hundred dollar savings for a family of four!

Since the price of Disneyland tickets increased, we've been getting flooded with all kinds of questions, so Jennifer wanted to answer the most important details.

First, these tickets need to be purchased by March 3rd, but are good for travel throughout 2015.

Second, our most common question asked at Get Away Today overall is "When should I visit the Disneyland Resort?" Since the tickets can be purchased for travel anytime throughout the rest of the year, she shared a guide to help viewers decide when is right for their family - including some highlights that are exclusive to this year:
Spring: Spring Break brings longer park hours and more entertainment- including FROZEN FUN! Frozen Fun includes a special For the First Time in Forever Sing-along Celebration, Olaf's Snow Fest, Anna and Elsa's Royal Reception and more. Most of the festivities will melt away May 15th, but Olaf's Snow Fest ends at the end of April.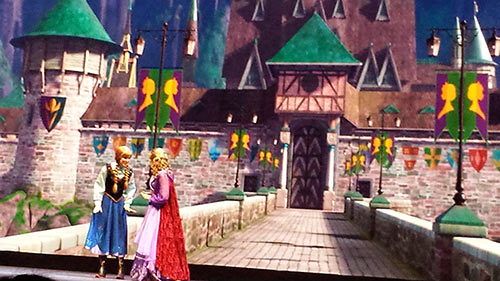 Summer: May 22nd kicks off the Disneyland Resort's Diamond Celebration including three all-new nighttime spectaculars. Paint the Night is a state-of-the art, nighttime parade at Disneyland that brings beloved Disney and Disney Pixar stories to life with stunning colors, fun surprises and more than 1.5 million brilliant LED lights! Disneyland Forever promises to be a fireworks spectacular unlike any other, with breathtaking pyrotechnics and immersive special effects that surround you and transport you into classic Disney tales - no matter where you are in Disneyland Park! World of Color—Celebrate! is a new version of the hit show in Disney California Adventure Park where you'll watch the story of Walt Disney's vision for Disneyland unfold in a spectacular symphony of music, water, color and larger-than-life images of Disney magic past, present and future - hosted by Neil Patrick Harris and Mickey Mouse.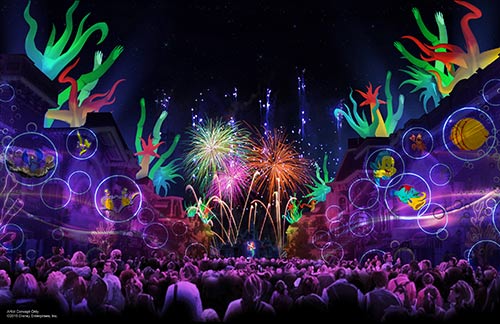 Image credit: ©Disney Artist Rendering
Fall: Halloweentime begins mid-September and lasts through Halloween night with special holiday attraction overlays and spooky surprises.Plus, many schools have fall break during this time, so it's a great time to getaway if your kids can't miss class.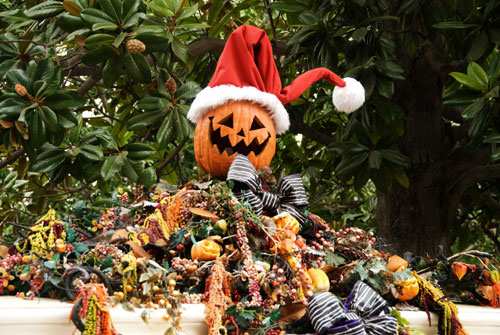 Image credit: DisFanReview
Winter: Holidays at the Disneyland Resort are the perfect way to celebrate the magic of the season. The official holidays begin mid-November and will generally extend into the first week of the New Year. The halls are decked, the smell of peppermint and gingerbread are in the air and the Christmas season is in full-swing. Many families choose to travel over the holidays as their Christmas gift to their family, or travel before the holidays as the perfect way to get into the holiday spirit.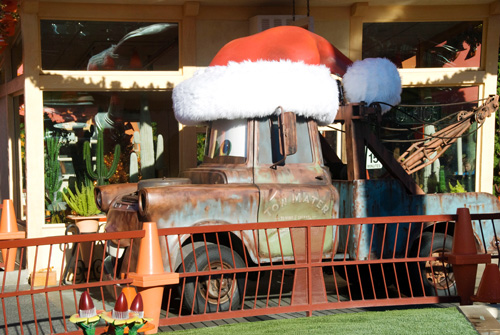 Image credit: DisFanReview
Off-season tips: If you're looking to go during the least crowded times, avoid holiday weekends. The first part of May, end of August through September and November have typically been lower travel periods.
And finally, Jennifer shared one of our best kept secrets, Layaway Lock-in! You don't have to pay for your entire vacation to lock-in the discounted Disneyland tickets. Our most popular payment option is our no-interest layaway plan that allows you to plan your vacation now and lock-in the low Disneyland Ticket Prices for only $175 down! Final payment is due just five days before travel. It is by far the most flexible way to pay for your vacation.

If you missed the spot on Studio 5, you can watch it now:



You can book any of our discount Disneyland packages online, or by calling our Disney Experts at 855-GET-AWAY. Just be sure to lock-in the lowest Disneyland tickets by booking your vacation by March 3!



Check out these other great articles:

Disneyland Resort Diamond Celebration
Disneyland Month-by-Month Planning Guide
Disneyland: The Perfect Spring Break Itinerary