There's no better place to visit this summer than the Disneyland Resort! We recently talked with Studio 5 about some great Disneyland deals and everything happening at the park this summer.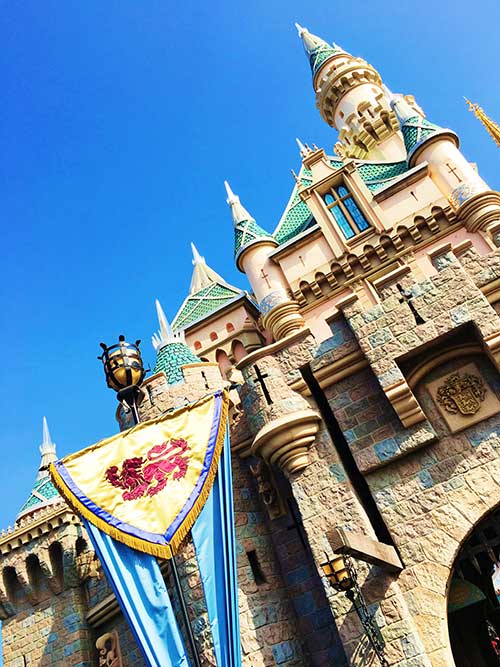 Get Away Today's Vice President of Communications, Jen Dunyon, recently appeared on Studio 5 to share some fun Disneyland deals and events. There's so much going on at the Disneyland Resort this summer that you don't want to miss. Plus, we have ticket options that will help you save even more on your summer vacation to Disneyland. Didn't have a chance to watch? Don't worry - you can tune in below to hear everything Jen and our friends from Studio 5 talked about:
We love when Jen is able to share our company's passion for travel and all things Disney! Get Away Today strives to provide the best experience for each guest - and that includes knowing the ins and outs of both the resort and seasonal prices. Here are the highlights of what Jen spoke about during her TV spot with Studio 5:
Summer of Heroes. The Summer of Heroes event starts May 27th in Disney California Adventure and runs until September 10th. Your family will have a chance to meet some of their favorite heroes, including Black Widow, Captain America, Hawkeye and Spider Man. Or, your family can dance with the Guardians of the Galaxy during the nightly dance off. Specialty themed treats and souvenirs will also be available during the event. To find out all about the limited time experience, check out our blog article: What is Summer of Heroes at Disneyland.
Guardians of the Galaxy - Mission: BREAKOUT! The new ride, replacing Tower of Terror in Disney California Adventure, will be opening on May 27th to kick off the Summer of Heroes. The ride is a completely new experience, focused on helping Rocket Raccoon break out the other Guardians from the Collector's fortress. Not only will you have the chance to experience a different 80s song each ride, but the ride pattern itself will change each time you ride. Which is why you won't mind if your little super hero wants to help Rocket Raccoon as many times as they can! For more information, check out our article: Guardians of the Galaxy - Mission: BREAKOUT! Everything You Need to Know.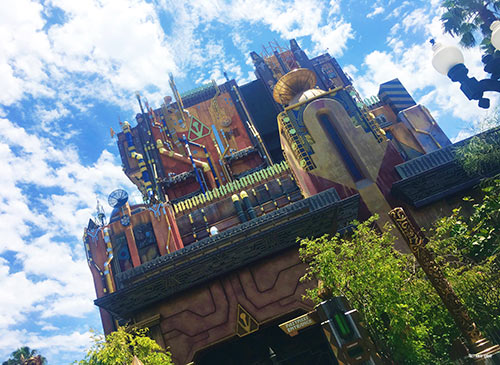 Main Street Electrical Parade. The nostalgic parade first appeared in Disneyland in 1972 and has ran at Disney California Adventure and Disney World since then. Recently, the Main Street Electrical Parade returned home to Disneyland much to guests' delight. The parade was set to be a limited time experience only available into the beginning of June, but has since been extended to run through August 20th. That means you won't have to worry about missing the Main Street Electrical Parade during this year's summer vacation! For more information on the limited time experience, read our blog article Main Street Electrical Parade is Coming Back to Disneyland.
5th Day Free Disneyland tickets. You'll want to stay as long as possible since there's so much to experience at the Disneyland Resort this summer. Which is why our 5th Day Free Disneyland tickets are such a great deal for you! You can get a 5-Day Park Hopper ticket for the price of a 4-Day, lowering your per day price to about $67 per person. That's an amazing savings when compared to the 1-day ticket prices of $95 to $127. Visit our Extra Day Free Disneyland tickets page for more information and to purchase.
Disneyland and Universal Studios Hollywood combo tickets. If you want to visit the Wizarding World of Harry Potter at Universal Studios Hollywood while you're in Anaheim, then our combo tickets are the best choice. You not only get to choose from a 2 or 3-day Disneyland ticket, but also get the best price on both your Disneyland and Universal Studios Hollywood tickets since you're combining them. To make your Disneyland trip even more magical, visit our Disneyland and Universal Studios Hollywood combo tickets page.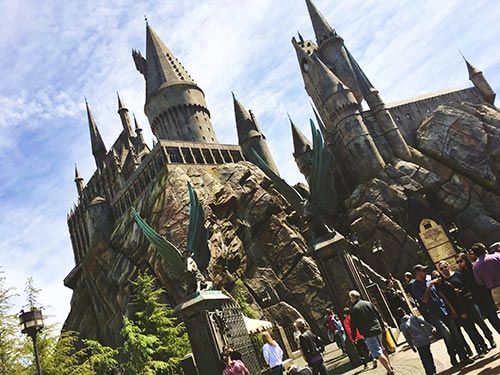 Southern California CityPass tickets. Do you have younger kids who'd prefer to visit Legoland or Sea World? Then the Southern California CityPass is the ticket for your summer vacation. You'll be able to experience three days at the Disneyland Resort, as well as a day at Legoland and a day at SeaWorld with this ticket. The best part is that you're saving up to $164 per person compared to buying each ticket separately. To save the most on your complete Southern California vacation, visit our Southern California CityPass tickets page.
All the fun things happening at the Disneyland Resort this summer are limited time experiences that you don't want to miss! You can take advantage of our great ticket offers above and combine them with our Extra Night Free hotel specials for the most savings on your Disneyland vacation. You can book any of our Disneyland packages online or over the phone by calling 855-GET-AWAY. We can't wait to help you plan your most "super" summer yet!

Check out our other great articles: