It's been a busy week for Jennifer Dunyon, VP of Communications for Get Away Today. Today she appeared on Studio 5 to share some of the best travel tips for summer with their viewers.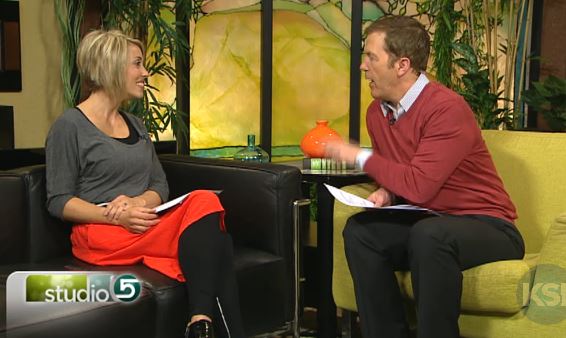 Jen's first tip is that you should book your summer vacation NOW and receive these benefits:
• When it comes to travel, the early bird definitely gets the worm! Choose from the best specials (like free nights) and guarantee that you'll stay at your favorite hotel.
• If you're traveling with a group (one of the hottest travel trends of the year), you'll have the best selection of hotels and make sure your group can all stay together.
• Lock in your low price – if ticket or package prices go up, you're already locked in!
• Your family will have even more time to anticipate and get excited for your vacation!
Jen highly stressed that you should not delay and gave some specials to act on RIGHT NOW!
•
Disneyland Resort Vacation Packages
for 4 days and 3 nights for a family of 4 start at $1,280. That's only $78 per person, per day!
• Extend your stay this summer for even more fun. When you purchase a 5 day ticket, it's as low as $47 per person, per day.
• Consider the Southern California CityPass. This low-priced ticket allows you to visit the Disneyland Resort for three days, then spend a day at SeaWorld San Diego, and another day at Universal Studios Hollywood. We also offer discount hotel packages in each of these areas for the perfect week long vacation getaway.
• We can also help you with your hotel along the way. Visit our new St. George destination page on our website and our Las Vegas destination page, or call 855-GET-AWAY and speak with our friendly agents.
• We guarantee the best price and service on your next vacation, so you can book with confidence.
If you didn't get a chance to watch the spot, you can watch it now:

Check out these other great blog articles:
Disneyland Vacations from $78 per Person per Day
Jennifer on Studio 5 Talking Hottest Travel Trends for 2013
Jennifer Reports Live from the Disneyland Resort