We love celebrating at Get Away Today, especially when it comes to the holiday season. It's been company tradition for quite a few years now to dedicate a week to the festivities. This year, we wanted to share a glimpse of that holiday fun with our readers and guests.
Get Away Today's Week of Holiday Fun
Monday: Comfy Clothes & Hot Cocoa Bar
Our holiday week started off right with a hot cocoa bar and comfy clothes. It wasn't just any hot cocoa bar, though. Our Client Relations team put together the cutest decorations and supplied all the ingredients as well as ice-cream for hot coca floats! If you've never had a hot cocoa float (your normal hot cocoa with a scoop of either vanilla or peppermint ice cream), you need to try one. They are so delicious! Being able to wear our comfiest clothes was another bonus, which definitely helped us get into the Christmas spirit.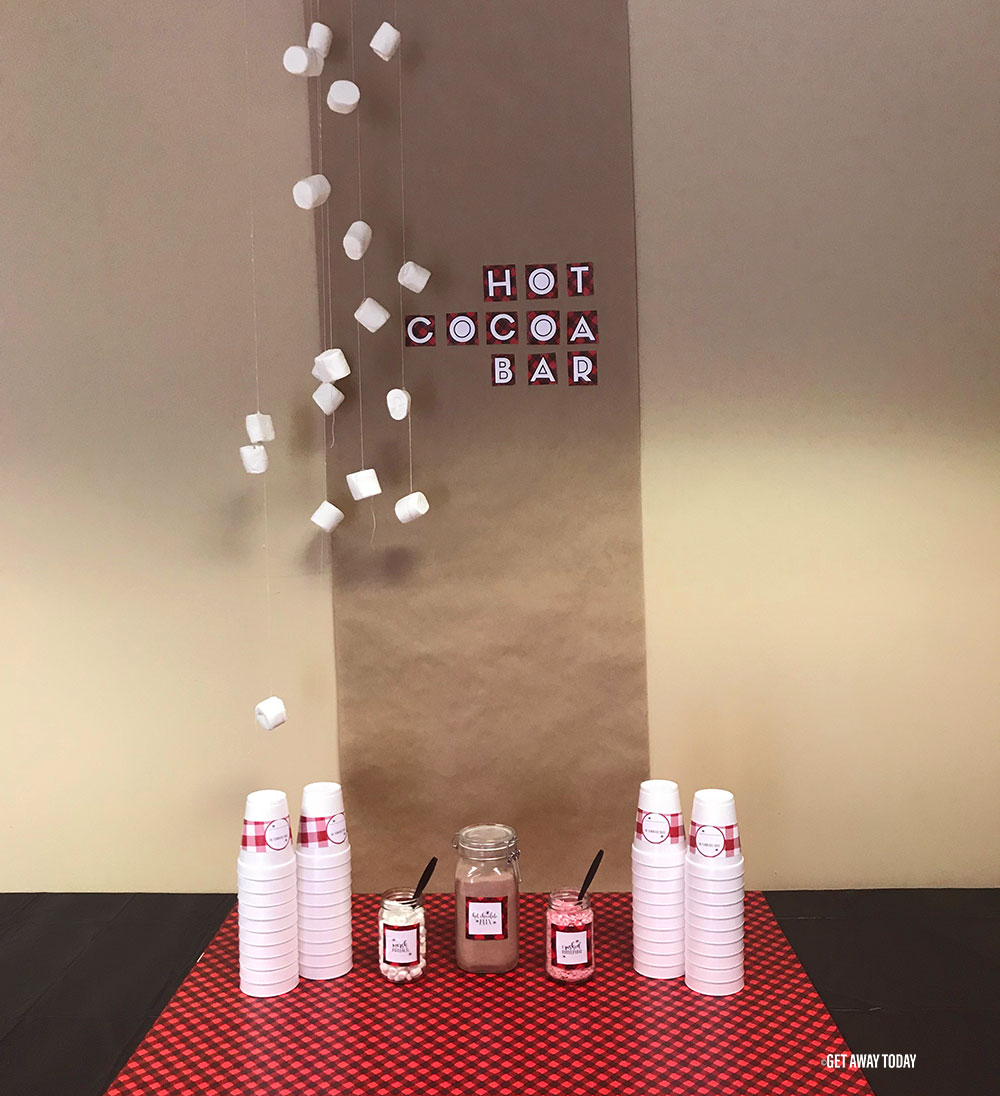 Tuesday: Cookie Decorating Contest
The festivities continued with an annual tradition that has always been a staff favorite; the cookie decorating contest. We are always amazed at what designs everyone comes up with. Who knew we could do so much with frosting, Ziploc bags, toothpicks and some food coloring? On top of decorating the cookies, we shared them on our Facebook page to let our readers vote for their favorites. Based on likes, the top five designs from this year were: Jack-Jack, the Genie, UP, falalallama and Oogie Boogie.
Luckily, our Client Relations team also provided cookies from Twisted Sugar for eating, too. Otherwise it would have been so hard to see all those beautiful cookies without eating a single one!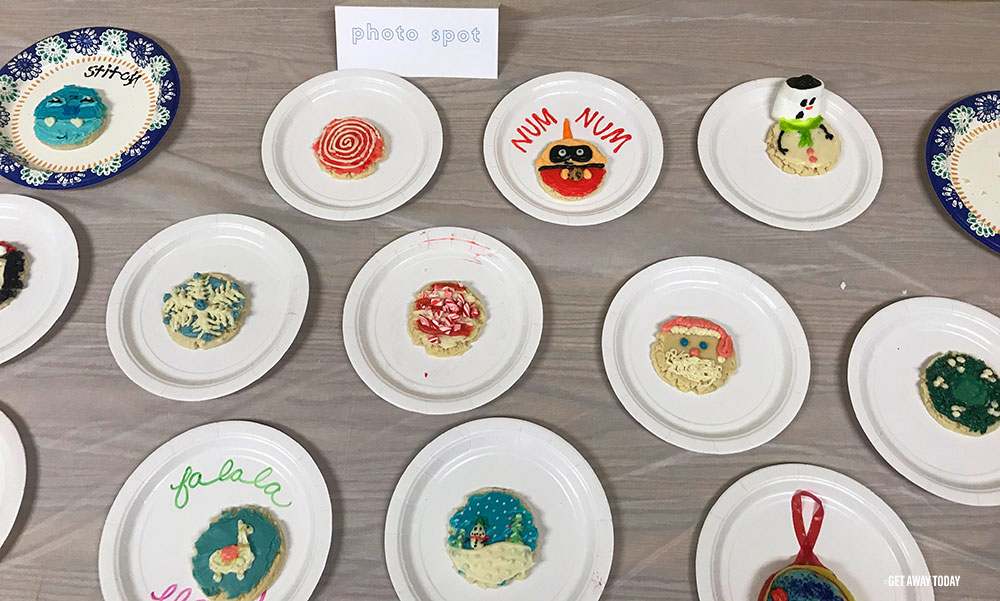 Wednesday: Spreading Holiday Cheer
Our team was treated to a catered lunch from one of our favorites, Bella's, by Visit Anaheim. We absolutely love working with Visit Anaheim as well as all of our other hotel and attraction partners – many who sent all kinds of treats and goodies for our staff to enjoy this week.
After lunch, we began to work on our version of Sub for Santa. This year, we're helping send a very deserving family on a Disneyland vacation. We can't share details quite yet but will be delivering the surprise this weekend. To help make this as magical as possible, our coworkers came together to write cards and create all kinds of countdown chains. It was so much fun putting everything together and knowing we were spreading some holiday cheer together!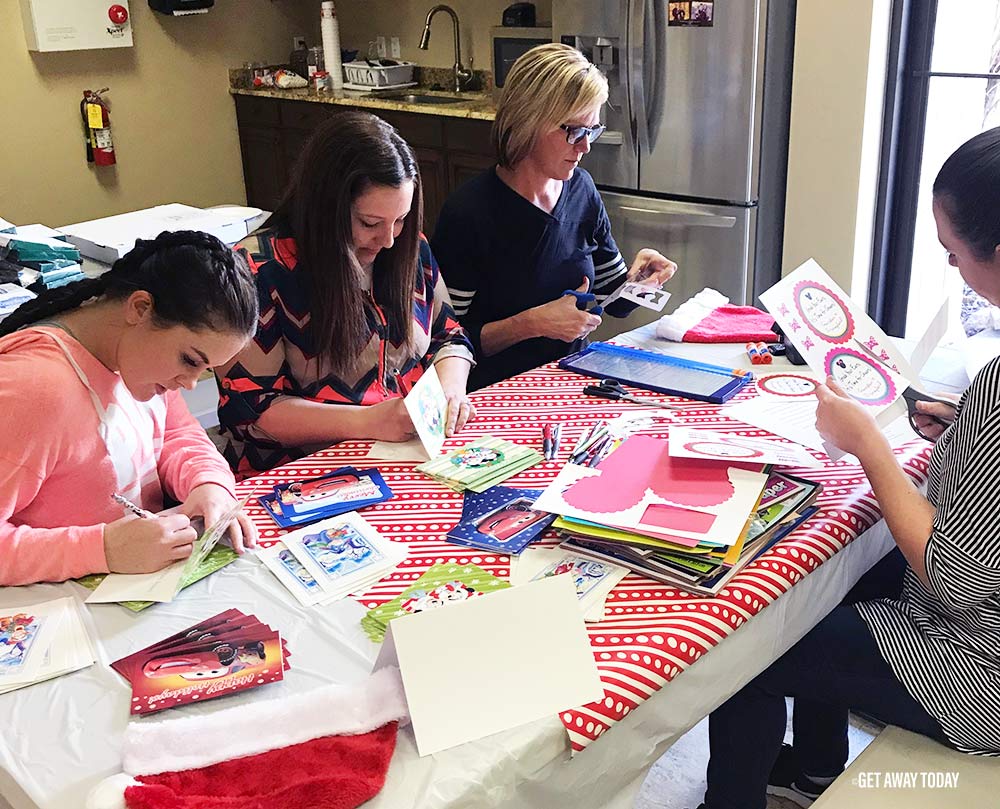 Thursday: Company Lunch & Ugly Sweater Competition
The company lunch at Javier's was the crowning jewel of our holiday week, as it is every year. We love being able to share an afternoon with all of our coworkers, enjoying the best food and playing all kinds of games. Our ugly sweater competition also takes place then and has grown bigger and bigger each year. 2018 was the biggest yet, with 10 winners ranging from Overall Best and Best DIY to Definitely Grandma's and Most Sparkly.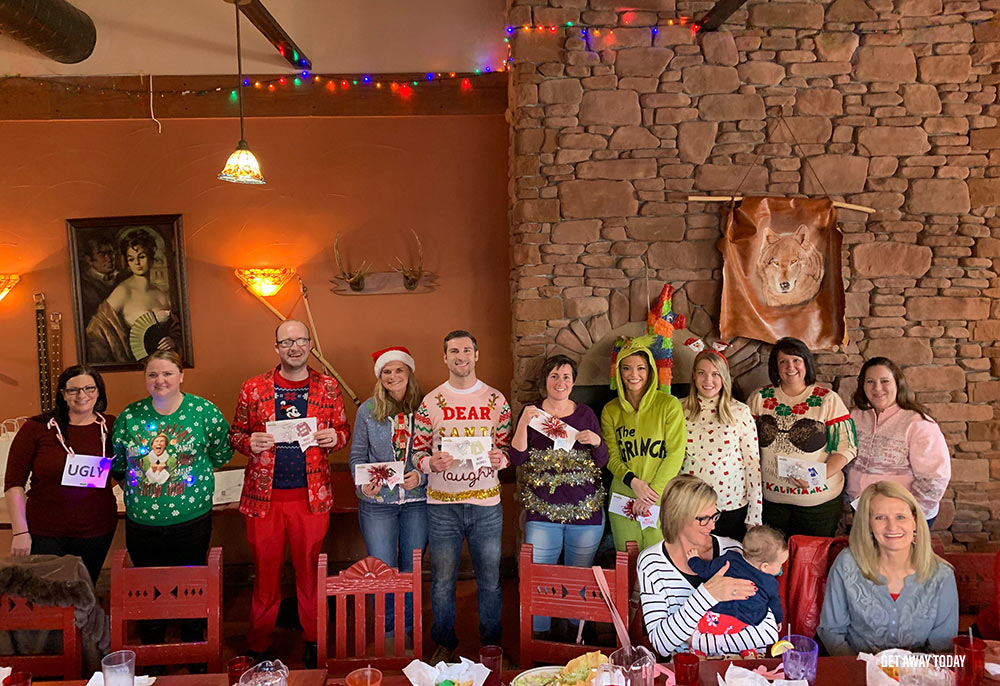 As you can see, we had the best week celebrating the holidays! It's made us even more excited to spend this Christmas with our families and continue spreading the cheer. If you're looking to book a vacation - for a Christmas surprise or New Year delight - here are our holiday hours:
Saturday, December 22nd: 9am - 5pm
Sunday, December 23rd: closed, with emergency customer service available from 9am - 4pm or via social media (Facebook and
Instagram
)
Monday, December 24th: 8am - 1pm
Tuesday, December 25th: closed, with emergency customer service available from 9am - 4pm or via social media (Facebook and Instagram)
Wednesday, December 26th: 8am - 9pm
Don't forget that our website is open 24/7 and always available to help you with your family vacation needs. Head online to book any of our packages or give our travel experts a call at 855-GET-AWAY.