At Get Away Today we love getting to know our guests better. After helping you book your vacation, we feel like we know you. Now it's your turn to get to know us. Today our employee spotlight is Jandy. You may have talked to Jandy if you've ever looked into going out of the country or going on a cruise. Jandy has worked at Get Away Today for three years and currently oversees our Sandals and Beaches Department. She also assists with international and cruise vacations. She is a wealth of knowledge and makes you feel like family when you plan your vacation with her. Those are just two of the many reasons why Jandy was recently honored by Sandals and Beaches with their annual Chairman's Outstanding Sales Achievement Award. We are so proud of Jandy and her accomplishments!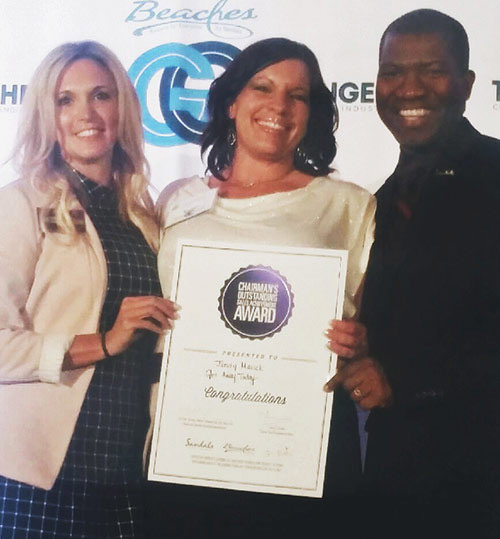 We asked her a few questions so you can get to know Jandy:

What is your favorite thing about working for Get Away Today?

I love the family atmosphere here at Get Away Today; everyone here is not just another co-worker, but part of one big happy family. Get Away Today supports us as agents and they encourage us to follow our passions within the industry. We each tend to have a specialty; something that we love and can put our hearts into.

What is one of your most memorable vacations?

My most memorable vacation is a tough one to ask. I have created memories of a lifetime on every vacation. That is what vacationing is all about isn't it? I might have to say my favorite memory was on a trip to Sandals Whitehouse. This is a beautiful property with a wonderful staff, and every customer there is happy and enjoying every minute of their vacation. That mood is contagious. On this particular trip I learned that the Whitehouse staff was planning to release hundreds of baby turtles that evening. This property has over the years became a nesting ground for these beautiful sea creatures. Talk about luck of timing! We were able to experience this amazing release and a major bucket list item marked off this day.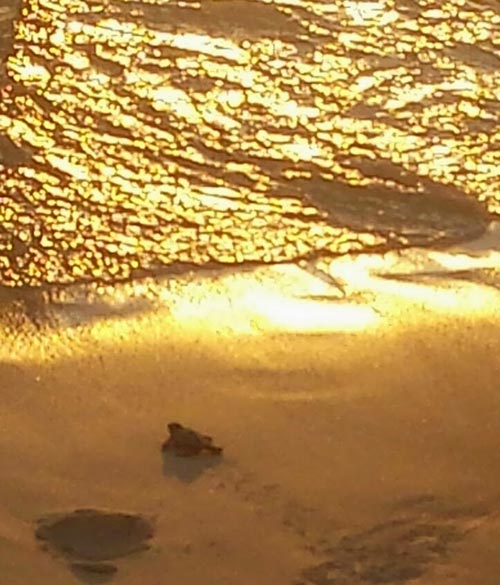 What is your dream vacation?

Italy would be my dream vacation. I have planned some fun vacations for some clients and my itinerary for this trip is now quite detailed. But, Beaches Turks & Caicos is my dream vacation with my daughter. I would love her to experience the beach bum life that I love so much. Plus, with Beaches Foundation you can assist with their community outreach assistance. There's no better way to teach a child about giving back when you have the ability to do so.

What is your favorite Disney vacation memory?

My favorite Disney memory would have to be this last Disney Cruise. I surprised my daughter with the gift of a cruise for Christmas. I had bought new luggage - thanks Get Away Today! I booked an extension to the cruise where we'd have time to fly into Orlando and play at Universal's new Harry Potter World, which is amazing, by the way! Following this we boarded the Disney Dream. As a travel agent I have sailed on many ships on many different cruise lines. I can honestly say that I wasn't expecting to be WOWed like I was. This ship was amazing. The detail in every aspect unimaginable, but more than anything the customer service was unparalleled! The staff regards children as full paying patrons – I noticed that the Disney staff would jump on every request any child muttered. This was a Christmas gift that my daughter won't soon forget.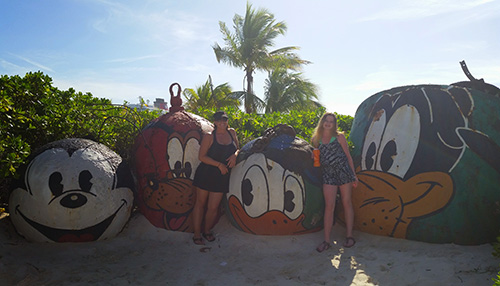 What is one of your most memorable experiences with a guest?

With my current position here at Get Away Today I can work with my guests for a year at a time, getting them ready for every step of their vacation. Each of my guests becomes more than just my guest; I feel as if they are family. My favorite experience if I had to pick one, would be the surprise Re-Tie the Knot ceremony at Sandals Whitehouse. The husband contacted me and asked how I could help pull this off without his wife catching on. Together he and I worked on every detail of this ceremony; colors, times, guests, even the spa pampering for before. This husband definitely sets the bar high for all husbands out there, and it worked. The bride had no idea until it was time to dress and walk down the aisle to meet her husband at the alter again. Talk about romantic! I loved being able to see the pictures, hear the stories and be so involved with a family's experience.

It is pretty easy to see why Jandy was recognized for her incredible work. She so deserves it and we are quite lucky to have her as part of the Get Away Today team. Jandy would love to help you experience a vacation of a lifetime wherever you want go! Give her a call at 877-510-2929.
Check out our other employee spotlights: