One of the most rewarding things about working for Get Away Today is getting to know our guests and helping make their vacation dreams come true. Because we love getting to know you, we thought you may enjoy getting to know us a little better, too. Today we'd like to introduce you to Jill, one of our top reservation agents. Jill has worked for Get Away Today for almost three years and has loved every minute of it. Jill makes each guest she talks to feel like family because she cares so much about each guests' vacation on a personal level. It's not uncommon for families to send Jill thank you notes and gifts when they return from vacation because they had such a great time. We asked Jill some questions, and we think you'll agree, we are lucky to have her be a part of the team at Get Away Today:


What is your favorite thing about working for Get Away Today?
Some of my most favorite things in my life are: family, traveling and making people happy. That's what it's all about at Get Away Today; it's great to be a part of a company that focuses on my favorite things! I also love my co-workers. It's fun to come to work each day, besides really cool people come visit us in the office and that is another favorite.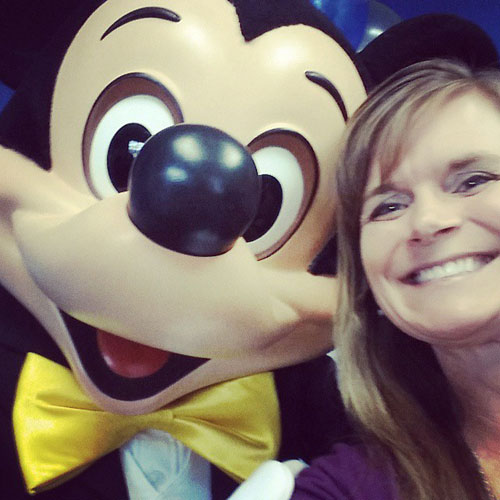 What is one of your most memorable vacations?
Our family vacation to Southern California at the beginning of this year was over the top awesome! It was better than I even imagined it could be. We had our entire family- grandkids, marrieds, everyone. It was complete heaven! Our son had just returned from a two year church service mission and we were so happy to be all together again. We loved our stay at Disney's Grand Californian Hotel in the family suite. It was so amazing to be right in the middle of the magic. We especially loved the private entrance into Disney California Adventure Park and the Magic Morning every morning. We were surprised at SeaWorld when our son was sitting in the "Hot Seat" and won free dining all day for our entire family, all 16 of us. We also had fun visiting three different beaches. The memories we made will not be forgotten from this perfectly wonderful vacation!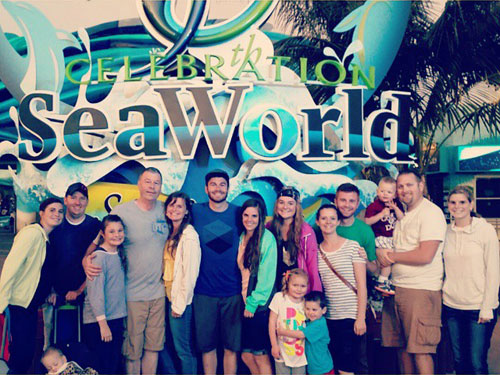 What are your personal three top vacation destinations?

It is super hard to pick just three; I seriously love going places! I'm going to have to say Disneyland, especially with my kids and grandkids. Little people make it even more magical!
Kauai would be next with its sunsets, beaches, hiking, flowers, and the Napali Coast! There is incredible beauty all around. My inner nerd is coming out here, but third, I really love visiting historical sites. I love learning about people, their cultures and how they have adapted to hardships and lived happy, courageous lives.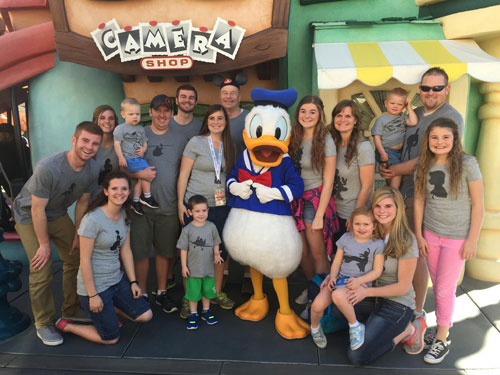 What is your favorite Disneyland memory?
Again, how do I choose just one? Other than our family's Meet Mickey Family vacation, I would have to say the time our staff got to eat at Club 33 in Disneyland. They say you are more likely to get bitten by a shark than to eat at Club 33. It was SO COOL!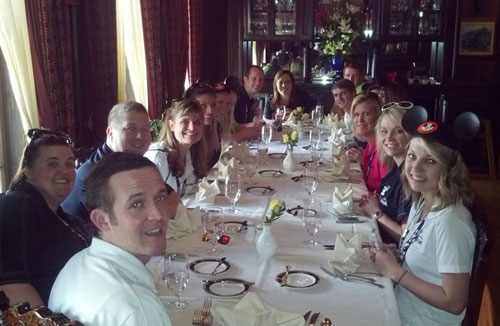 What is one of your most memorable experiences with a guest?
I love our guests and have many great memories! It is so fun to learn about their families and what makes their vacation special. I truly get excited for each vacation I get to be a part of planning. One special trip I had the privilege of planning was with a very charitable couple who wanted to anonymously give a Disney vacation to a friend who had recently lost one of their children. We put together a dream vacation: room, character dining, park tickets- everything. I couldn't hold back the tears when the recipients called in with questions about their vacation, hearts full of gratitude and with no idea who had given them this awesome gift!
Jill's enthusiasm and joy is contagious! She, along with our other vacation specialists, would love to help you plan your next vacation. Give us a call at 855-GET-AWAY, or browse our vacation package online. Either way, we are here and happy to help!

Check out these other Get Away Today Employee Spotlights: