Get Away Today has now been in buisness now for 26 years and every single one of them has been magical and so much fun! This week we wanted to spotlight our very own Jill B. for a very special reason - this year marks her 20th anniversary at Get Away Today! Jill is our Accounts Payable Supervisor and handles the financial side of our relationships with our hotels and attractions. We can't tell you enough how great it has been to have Jill with us all this time and we want to give you a chance to get to know her too! Jill completely loves Disneyland and all travel which makes what we do here so awesome! We asked Jill some questions so you can learn more about her as we celebrate her 20 years at Get Away Today:
What is your favorite thing about working for Get Away Today?
There are so many fun people to work with both in the office, and outside of the office, like our hotel and attraction contacts. I have made so many friends with so many people! This is the only job I have ever had that made me excited to come to work every morning, it is just such a fun atmosphere. I love it so much, I have been here for 20 years now! Since I have been here for so long, it has been so fun to watch all the Smith (Get Away Today Founders) and Dunyon (Jennifer Dunyon is our VP of Communications) kids grow up and see everyone's accomplishments throughout all of these years.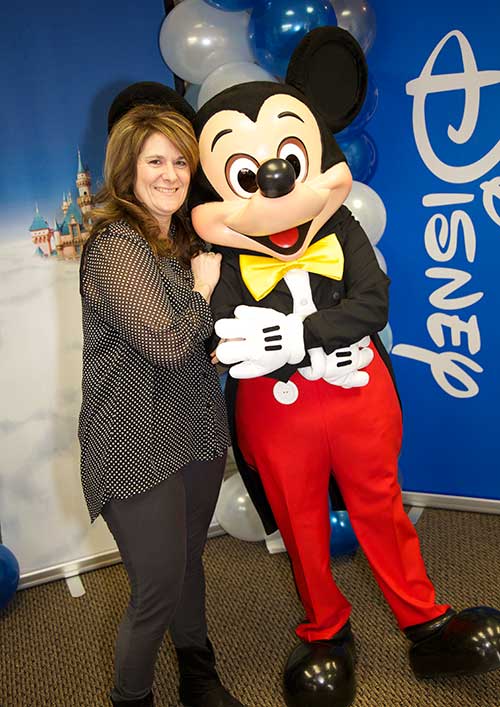 What is one of your favorite vacations?
We have been to Disneyland so many times that I can't even count! Watching my kids go from babies at Disney to doing the Grad Night Party at Disney has been a blast to watch! It is always so exciting to start planning the next trip!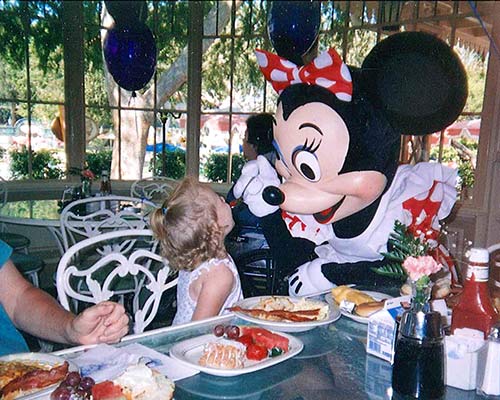 What are your personal top three vacation destinations?
My husband and I went to Puerta Vallarta years ago for our honeymoon and that was so much fun, we have always talked about going back there. Over the last few years we have also started to really enjoy spending time in San Diego and Hollywood. But, Disney is always going to be a common destination spot in our household!
Here's Jill when she was just two years old - she's always been a Disney fan!
What is your favorite Disneyland memory?
We have so many memories! It was fun watching my daughter get the princess makeover and watching my son have sword fight with Jack Sparrow, who was trying to steal my wedding ring, so Braxton was trying to protect me from that. There was also a moment where when my daughter was about 2, she went and sat on Chip's lap and he rocked her back and forth. Man, I wish I had a picture of that!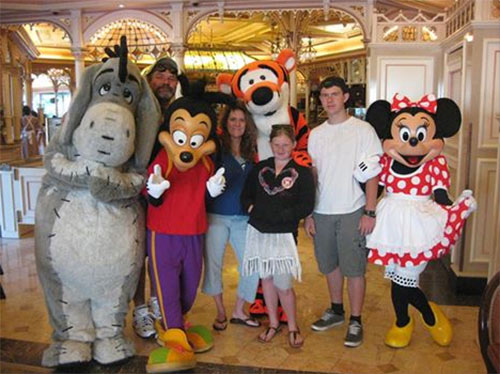 What is one of your most memorable experiences at Get Away Today?
We had a FAM trip (short for Familiarization) the year that Disney California Adventure opened. It was so much fun; we were so tired that we were almost delirious! It was for sure one of my favorite FAM trips. It is so fun to be able to experience first hand all the fun that Southern California has to offer!
Jill B. has been such an intrical part of Get Away Today for these past 20 years! We don't know what we would do without her. We are so incredibly lucky to have Jill here in the office and everything she continues to do for Get Away Today after all this time. Jill truly loves our product and it shows. To experience the magic of Disneyland for yourself, book online or call our travel experts at 855-GET-AWAY.