"Hello! This is the 4th time I have used Get Away today to book our Disneyland and San Diego area vacations. You guys have been awesome every time. Thanks so much. It's been a pleasure to work with you and I most certainly will use you again!"
--
Tammy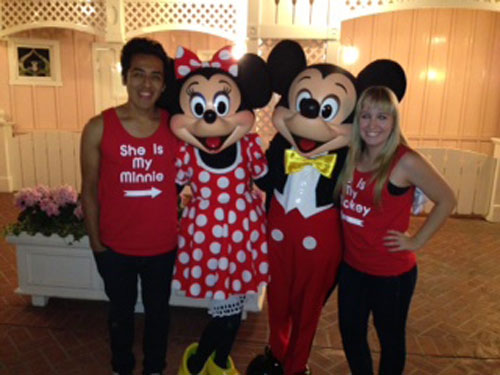 "We really enjoyed our romantic Disneyland vacation! Thanks for a wonderful trip." Michelle H.
"We had a great time on our vacation to California. I love working with Get Away Today. They set up everything for you and check on you before and after your vacation. Our family has used them several times in the past and it has always been a wonderful experience. I have recommended them to others in the past and again now.
Thank you Get Away Today!"
-Jennifer G.
"For my recent trip to San Diego I chose the Sheraton Marina and Spa Hotel. After I booked I read some of the traveler reviews and was very concerned because of the very mixed reviews. Since I was dragging my husband along on this trip all I needed was a crappy hotel experience. In the midst of my "stress breakdown" I said to myself, "How many times have you used Get Away Today for vacations - at least 5 or 6 times," and "How many times have they ever booked a crappy hotel"? The answer was NEVER. So on my arrival to San Diego what did I find? A wonderful hotel with wonderful accommodations and a beautiful view of the harbor. Just what I expected. Just wanted to give you all kudos for always providing me with excellent worry free vacations."
- Lorraine

Check out these other great blog articles:
First But Not Last Get Away Today Vacation
Disneyland Vacations: It's the Little Things that Count
A Great Vacation Every Step of the Way