We wish you and your family a Happy Memorial Day! We hope you spend it reflecting on loved ones that have gone on and making new memories with family and friends.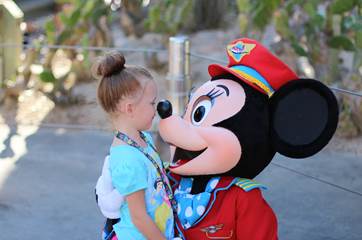 We'd love to help you plan your next vacation! Since Disneyland ticket prices are going up, our agents are in the office today from 9am - 6pm MDT to help you lock-in your low price. Tomorrow is the last day to save up to $26 per ticket on your Disneyland tickets. Book online or give us a call at 855-GET-AWAY.

Check out these other great articles:
Disneyland Tickets: Lock-in Your Low Price Now
Disney's Paradise Pier Hotel Guest Reviews
Disneyland Resort Hotels: What's the Difference?