"The Stanford Inn & Suites was awesome! The staff are so friendly and they do everything to make sure your stay is excellent. The breakfast was surprisingly good, and had a huge variety. They are an outdoor style hotel with security cameras everywhere. I felt very safe there. They are very close to many food options, and are part for ART (Anaheim Resort Transit) system that will shuttle you to and from Disneyland and other locations in Anaheim. To me that was awesome because if I wanted to go to Red Robin that was a 1/2 mile away there was a shuttle to take me there, I didn't have to use my personal car. The biggest bonus is the shuttle drops you off right at the check in security station for Disneyland. The huge Mickey Mouse on the wall made my kids very happy and excited. The A/C unit was awesome and worked like a champ. Like I said I would stay here again, as I truly enjoyed my experience here. Also, do not hesitate to get the ART shuttle pass. I know what you're thinking....it's only 0.7 miles from Disneyland, not bad we can walk it. The walk is BRUTAL!, and then think about the long brutal walk after walking 30,000 steps in Disneyland. Your feet will thank you, buy the shuttle pass, it's very cheap for 3 days. I hope this review was helpful! Book this hotel I know you won't regret it."
- Jared B.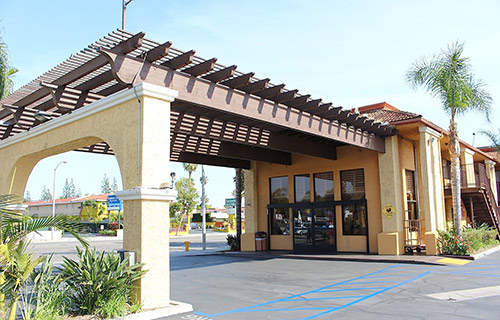 "We stayed in a premium view room. The room was comfortable and the magic headboard was amazing. Mouse keeping did a great job keeping the room clean and fresh every day and even put our daughters stuffed animal on the bed as nice touch. Steakhouse 55 was great. The hotel staff is friendly and super helpful. W even will stay here again and again."
- Tina H.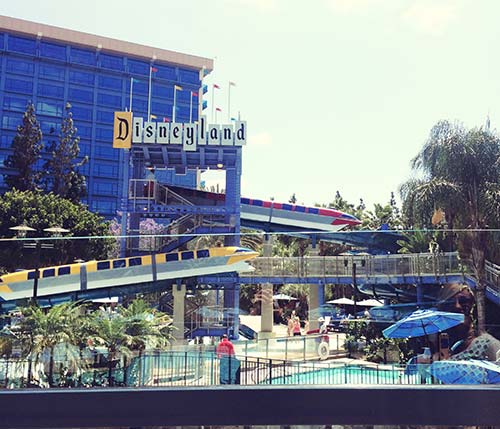 "We're just back from a 5 day stay at Fairfield Inn Anaheim and were very pleased. Our room and the public areas were very clean and we found the staff to be very pleasant. We self parked and used the valet, both without problems. The front desk managed my City Stroller rental beautifully and, of course, the location of the hotel is great for getting back and forth from the parks. The free WiFi worked fine for uploading pictures and videos. Even the pullout was comfortable. We'd happily stay at this hotel again and we got a great deal with Get Away Today."
- Elizabeth H.
"The Castle Inn & Suites had the most COMFORTABLE BEDS!!! Comfortable and plenty of pillows. Clean rooms and great service. Free parking is a big plus. A/C unit worked well and QUIET. We stayed in other neighborhood places in the past and based on that we will come back to Castle Inn."
- Mark S.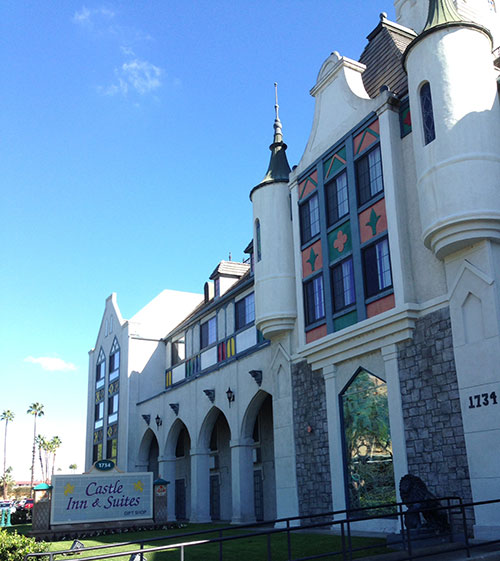 "We have stayed at the Quality Inn & Suites Anaheim Resort several times, but our most recent experience was the best. The room had been remodeled and was very nice. The breakfast was much improved and more than adequate, Staff was very friendly and accommodating. Will be staying again on future trips."
- Ginger S.
"The Disneyland Hotel is amazing makes you feel like your at home and everyone is family. It's literally only a 7 min walk to Disneyland and California adventures and downtown Disney is just right there. You will not regret staying here love love love this hotel!!!"
- Daniella M.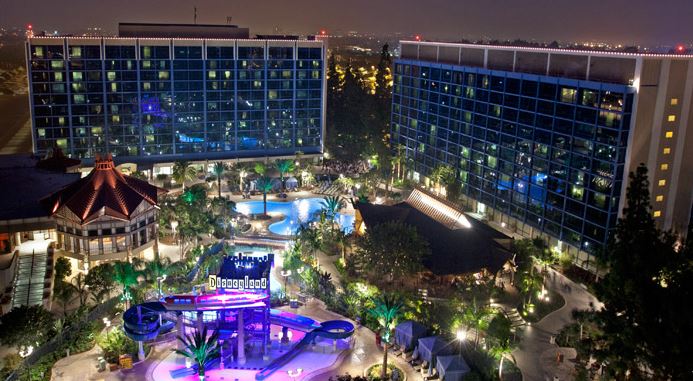 "Great Hotel, enjoyed our stay at the Anaheim Springhill Suites Maingate. Would highly recommend everyone to stay here."
- Janet A.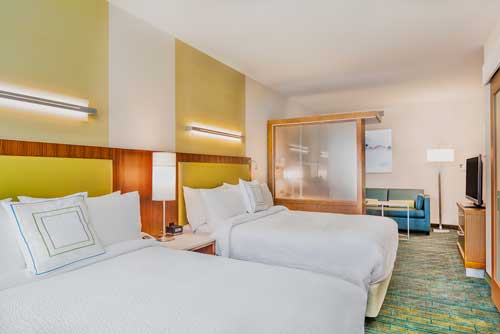 All of our hotel partners work so hard to make every Get Away Today guests stay perfect! We work closely with all of the hotels to ensure you have everything you could want and need while you are visiting the Happiest Place on Earth. Take a trip to Anaheim and experience these amazing hotels for yourself! Book online or call our travel experts at 855-GET-AWAY.