This has probably happened to you: you look forward to your Disneyland vacation and prepare meticulously. Once there, everyone is having a great time, making memories. Then you return home and what happens next? Everyone develops a cold! So, we have some tips for how to stay healthy at Disneyland so reentry after your next vacation is a breeze.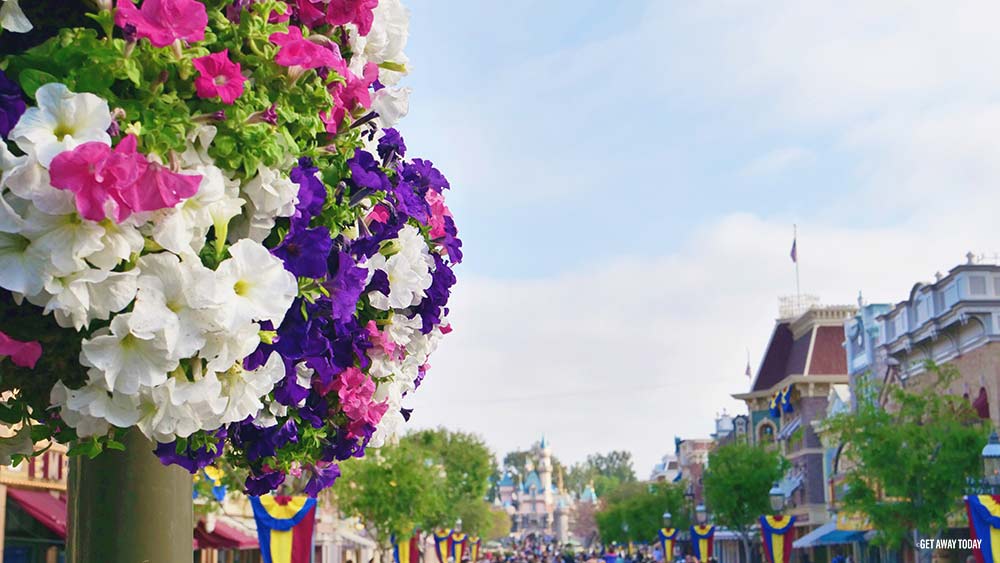 How to Stay Healthy at Disneyland
It's normal to pick up a few germs while on vacation; you can't keep kids from touching their faces after they're explored a new place. So, how do you go about staying healthy at Disneyland? We have a few suggestions.
Before we dive into staying healthy at Disneyland, let's take a look at what Disney does themselves in an effort to provide the best experience possible to all guests.
Disney has effective practices for cleaning the Parks; have you ever even seen a piece of garbage on the ground during your vacation? It's very rare that you see anything out of sorts at Disneyland! Disney takes Resort cleanliness seriously and does its best to keep Cast Members informed of the best practices for cleaning and disinfecting the Parks. They have end-of-day procedures in place for cleaning and sanitizing bathrooms, queues, walkways, kitchens and other targeted areas of the Resort.

Throughout the Disneyland Resort, guests can make use of hand sanitizing stations in addition to restrooms that are available for washing with soap and water. You'll find hand sanitizing stations at the following locations:
Disneyland Park Hand Sanitizing Stations
City Hall
Jolly Holiday Bakery Cafe
Alien Pizza Planet
Galactic Grill
French Market Restaurant
Harbour Galley
Red Rose Taverne
Royal Street Veranda
Plaza Inn
Stage Door Cafe
Bengal Barbecue
Baby Care Center
Clarabelle's
Hungry Bear Restaurant
Refreshment Corner
Rancho del Zocalo Restaurante
The Golden Horseshoe
The Tropical Hideaway
Docking Bay 7 Food and Cargo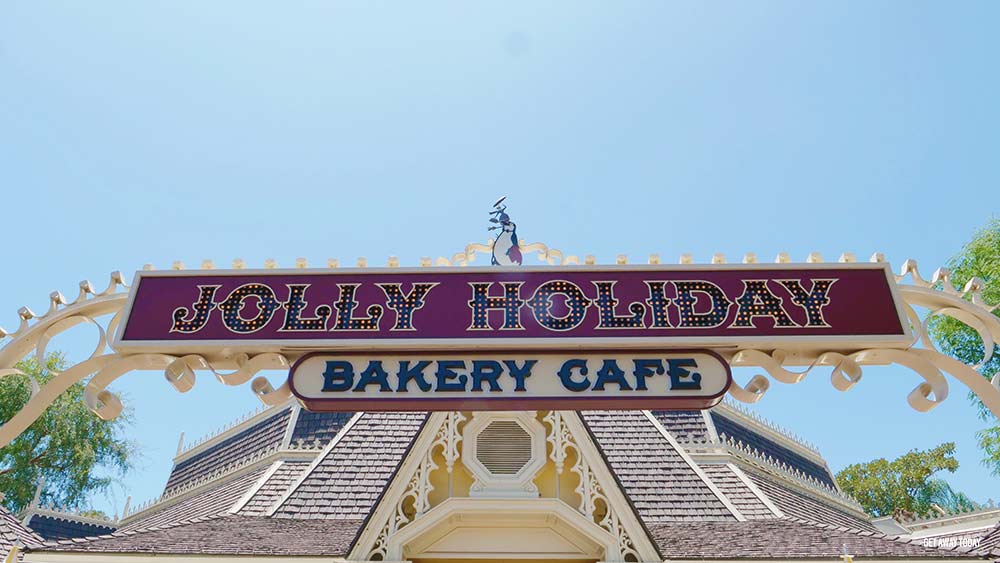 Disney California Adventure Park Hand Sanitizing Stations
Award Wieners
Boardwalk Pizza & Pasta
Paradise Garden Grill
Chamber of Commerce and First Aid Station
Flo's V8 Cafe
Disney Animation
Baby Care Center
Corn Dog Castle
Redwood Creek Challenge Trail
Fiddler, Fifer & Practical Cafe
Smokejumpers Grill
Lucky Fortune Cookery
Pacific Wharf Cafe
Cocina Cucamonga Mexican Grill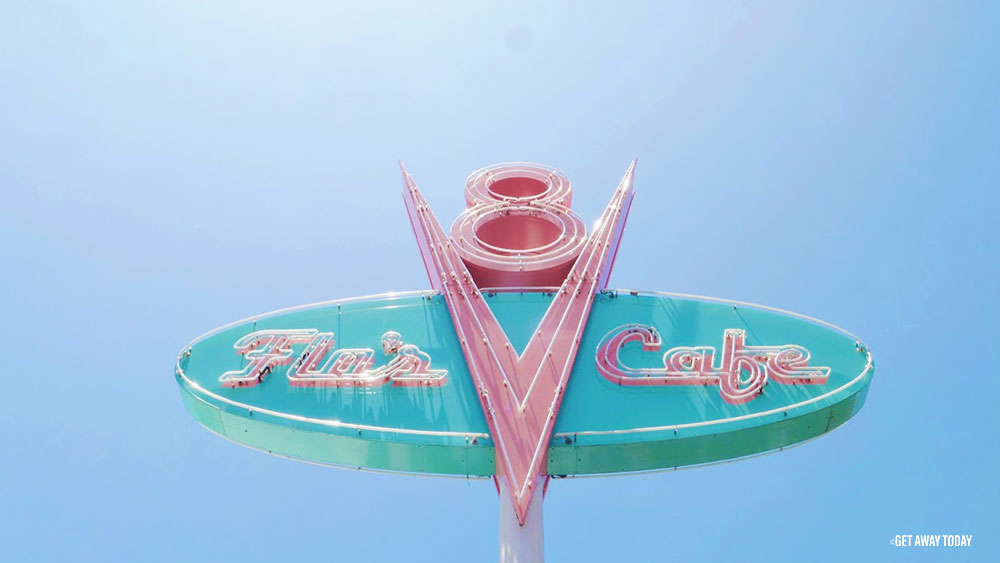 Additionally, you can find hand sanitizing stations throughout Downtown Disney and in each of the three onsite Disneyland Resort Hotels.
How to Stay Healthy at Disneyland - Be Prepared
Before you go on your trip, take time to prepare yourself for staying healthy on vacation. Be sure everyone is doing things such as practicing effective hand washing, hydrating themselves and covering their cough or sneeze with their sleeve or a tissue.
Another tip for staying healthy on vacation is to wash everyone's favorite blankie and stuffed animal. When you get home from your trip, be sure to give those lovies another good wash to help prevent the spread of germs.
While these are helpful habits to develop, what about how to stay healthy at Disneyland once your vacation begins?

Staying Healthy at Disneyland: Essentials to Bring
Before you even step foot in the Parks, you might find yourself traveling to Anaheim by plane, train or automobile. Whatever form of travel you use to get to Disneyland, bring sanitizing wipes to clean your seat. Wipe down your arm rest, tray table and surrounding areas. If you've checked your luggage, go ahead and wipe it down with a sanitizing wipe after you pick it up from baggage claim. Sanitizing wipes are also a good theme park essential so you can regularly clean your stroller, water bottles, mobile phone and more while on-the-go.
Hand sanitizer is another Disneyland essential to bring with you. Have a small container in your bag, and give the kids their own for their fanny pack or backpack. Make it a regular practice to sanitize everyone's hands after rides to help prevent the spread of germs. If you can't wash your hands with soap and water, hand sanitizer with at least 60% alcohol is a great alternative.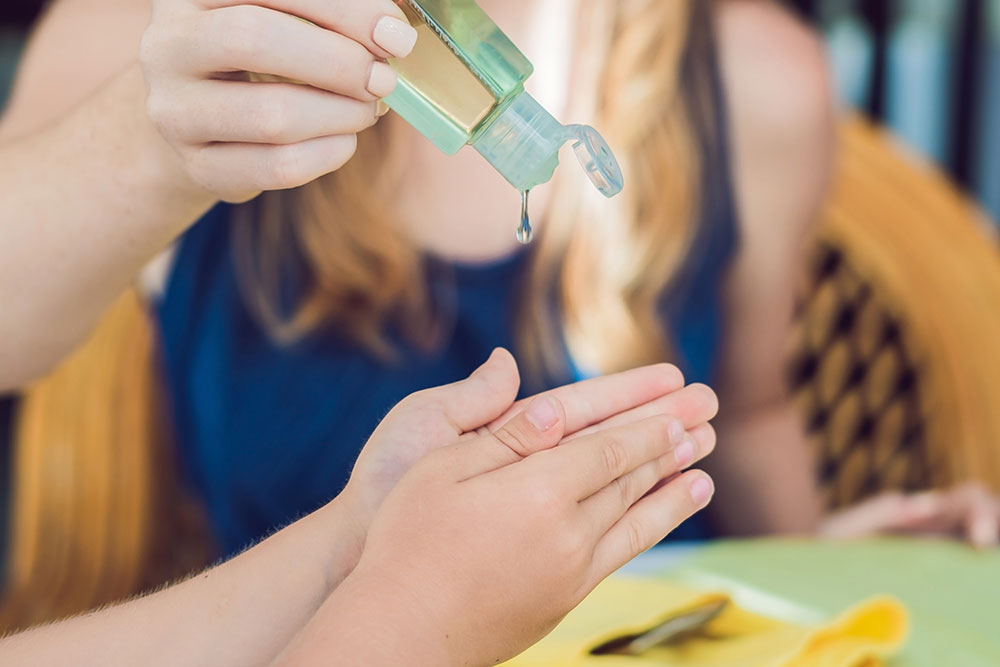 Vitamins are another essential to bring while on vacation. Since you may find yourself eating out more often than usual, you may not get the variety of foods your body needs to help it stay healthy. So be sure to include vitamins for everyone and have them readily available before you enjoy complimentary breakfast at select hotels near Disneyland. If vitamins tend to make you feel a little nauseous, a good tip is to try taking them at night right before bed.
Pack a small first aid kit with essentials in case you need them during your vacation. Be sure to include bandaids, moleskin, antibacterial creams and the like. If you find you've run out of you forgot something, you can get complimentary first aid care from either one of the First Aid Centers at the Disneyland Resort. You'll find the First Aid Center in Disneyland on Main Street, U.S.A., while the First Aid Center in Disney California Adventure is by the Chamber of Commerce on Buena Vista Street.

How to Stay Healthy at Disneyland - Take Breaks
Many of us find that during a holiday, we get sick. Often it's because our bodies know we have some downtown and will take advantage of time off work and school to finally give in to being sick. We're go-go-go all the time, and it eventually catches up to us! So, when you're on your Disneyland vacation, give yourself permission to take breaks. Get Away Today partners with a number of hotels within walking distance to the Parks, including the onsite Disneyland Resort Hotels, making it convenient to head back to your room to rest at any time throughout the day.
If you can allow yourself time to get adequate sleep while on your vacation, hopefully it will help you avoid giving in to sickness when you return home to a slower pace. Plus, taking naps and getting enough sleep while at Disneyland helps everyone stay in a better mood and make more magical memories throughout the vacation.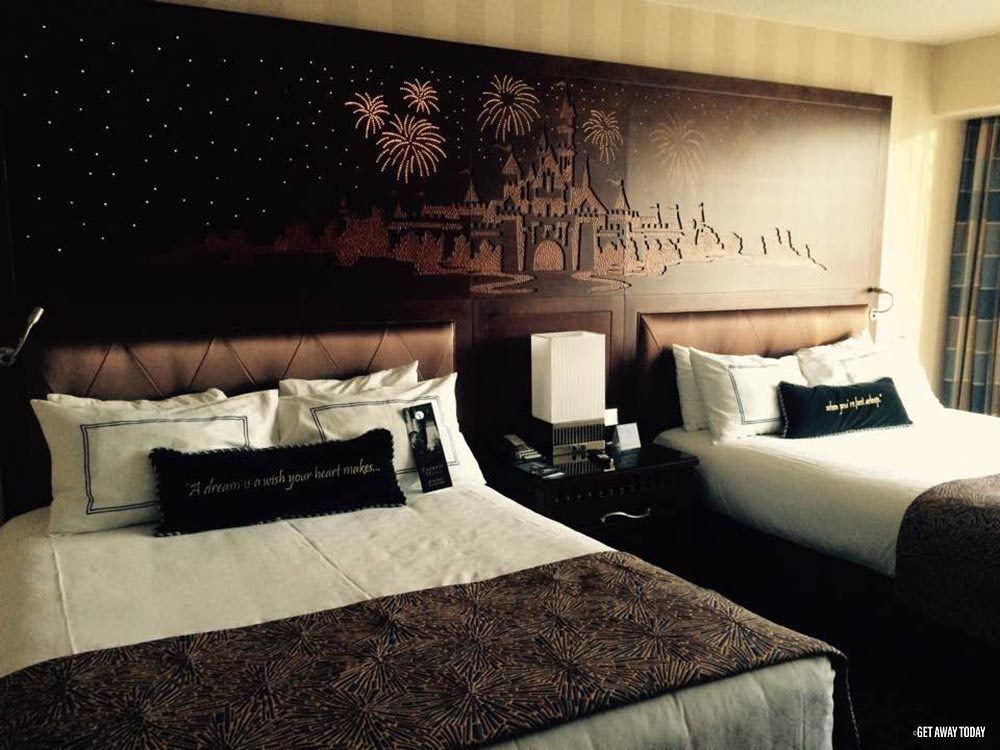 Make hand washing a regular part of your Disneyland vacation. You can locate bathrooms on the Disneyland app, making it convenient to find a sink as you enjoy the Resort. Before meals, be sure to wash hands with soap and water for at least 20 seconds.
How to Stay Healthy at Disneyland - Eat Healthy
Another helpful tip for staying healthy at Disneyland is to make sure you stay hydrated and have good fuel throughout the day. You can bring your own refillable water bottle to the Parks and get free ice water from any restaurant upon request. Additionally, you can pack in your own snacks, so be sure to include healthful food such as nuts, fruits and veggies. You can also purchase a variety of healthy snacks during your Disneyland vacation. Some of our best tips for eating healthy at Disneyland are below:
Order off the Mickey Check menu at select restaurants
Swap fries for a side of carrot sticks or apples
Purchase fresh produce from the fruit carts

Watermelon
Pineapple spears
Mango slices
Orange slices
Whole bananas, oranges, apples and grapes
Hummus and pretzels
Pickles

Try the edamame from Edelweiss Snacks

What if You're Already Sick?
We know that sometimes plans change. You can't always control what happens in your life, whether it's work, school or health-related. When you book a vacation with Get Away Today, you're always welcome to add on the Peace of Mind Plan. This travel insurance allows you to make changes to your vacation for a one-time, nominal fee. With the Peace of Mind Plan, you avoid stacking hefty cancellations fees for making changes to things such as your theme park tickets and hotel reservation. So, if you aren't feeling 100% and it's nearly time to travel, the Peace of Mind Plan allows you to reschedule with ease.
Get Away Today Refundable Tickets
Did you know Get Away Today is the only company that offers refundable Disneyland tickets? We're proud to be partnered with Disney for 30 years and have the ability to offer so much flexibility to our guests. We want you to be able to take your dream vacation, and will do what we can to help you get there.
Book Now for Travel This Year
We hope these tips for staying healthy at Disneyland help you feel prepared to start planning your next vacation. You can book using our interest-free Layaway Plan for travel now through the end of the year, so give us a call at 855-GET-AWAY or view vacations online.