"I just want to thank all of you at "Get Away Today" for making our vacation easy, and manageable! Your rates are the most affordable, and you guys literally take care of everything. Our family flew from Utah when we arrived in CA, and picked up our rental car we were prepared to pay for parking at our hotel, we were surprised, and happy to learn that parking was included in our package, and that we didn't have to pay extra for it.
It's those little things that make it less stressful. Thank you!!! We will definitely go through you guys again for our vacation .
Sincerely,
The Skinner family"
"Thank you Get Away Today for making it so easy to plan a wonderful Disney vacation for our family. We had the best time!
Rylee H."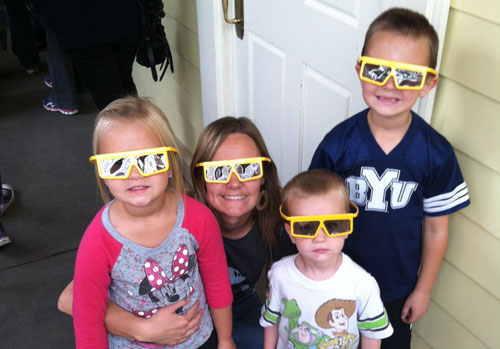 "Thank you GetAwayToday for a great vacation! It is tradition in our family that when you turn 5 you get to go to Disneyland. Your service made it so easy to do an all in one booking. Documents came quickly and our son loves his Mickey Backpack! Everything was ready when we got to the motel and checking getting our park passes couldn't have been easier. Before the trip I had a few questions and I always received a response within a couple of hours. You have great Customer Service!!! Even calling to make sure everything was good once we checked in. I will definitely be using you in the future and telling all of my friends what great deals and service you provide. Our eldest can't wait until our 2 year old in 5 and we get to go to Disneyland again! We will definitely book through you. Thank you!!
-Jodi F."
"We had a wonderful Disney vacation - thank you so much for making this a great experience for our family!! I have attached a few pictures we took at Disneyland of our son Peyton for his FIRST visit to Disneyland!
Thanks again! :)
-Kristin R."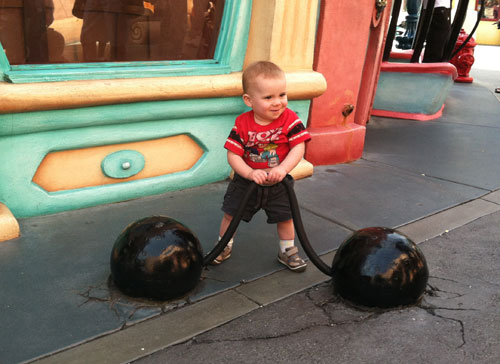 "I just want to say thanks for making it so easy to plan our (last-minute, spring break) trip to the Magic Kingdom! The hotel was excellent and so close to the park that the kids could walk over on their own. It was great to have the Park Hopper tickets all set, and our lanyards and plastic pockets made it simple to go from Disneyland to California Adventure Parks.
Thanks so much!
-Lauren K."
At Get Away Today, we think it's the little things that count. That's why we call you before and during your vacation to make sure everything goes smoothly. It's why we send fun gifts with each package purchased. It's also why we negotiate the best specials and lowest prices. Because all of those little things add up. Let us help you book your vacation and show you how much we care!

Read about more guest experiences:
Fun and FUNNY Vacation Memories
We Help Create Family Memories
Get Away Today Makes Vacations Easy